TV
From Kim Kardashian to Florida Man: 6 Bizarre True Crime TV Shows
Here's an overview of both the weirdest and most worthwhile true crime projects heading our way, so we can decide now if we're going to live tweet when they debut or just talk sh*t about them in public but stream them when we're alone.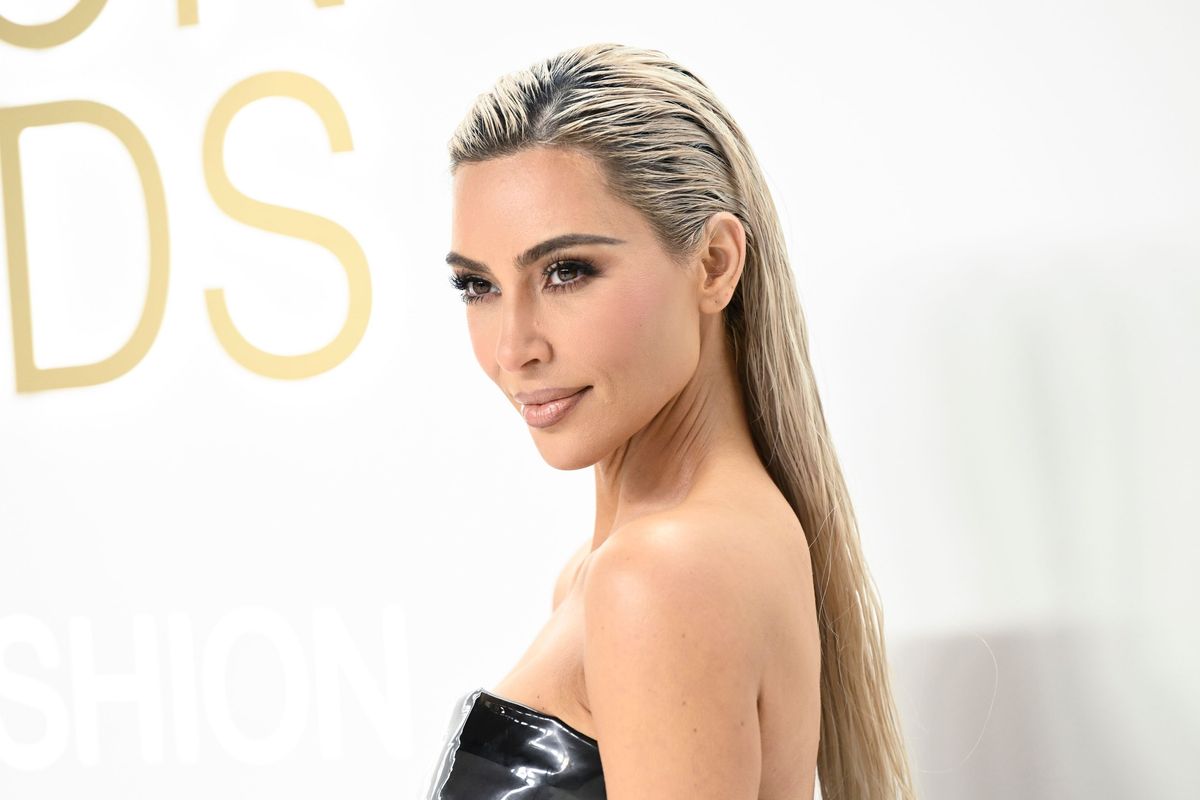 Photo by Evan Agostini (Invision-AP-Shutterstock)
Hope you had a happy 4th of July—now let's talk about murder.
---
The onslaught of true crime content from Netflix, Investigation Discovery, and Oxygen network will bring a summer line-up of gritty documentaries, cringey TV re-enactments, and exploitative celebrity producers. Kim Kardashian is getting a documentary about her new interest in prison, and Nancy Grace is, unfortunately, getting an entirely new show to make wild accusations about whodunnit cases that she hopefully doesn't narrate herself.
Oxygen network's to blame. In 2017, the channel rebranded itself as a true-crime, all-the-time outlet. They hooked Law & Order creator Dick Wolf to produce Cold Justice, and they continue to expand their line-up with some of the most cringe-worthy gimmicks in the true crime genre—and we can't resist watching. Executive vice president of original programming and development, Rod Aissa, said, "Oxygen is tremendously excited to work with some of the biggest names in the industry on such important projects...This year we've increased our original hours by more than 30%, and we'll keep ramping up our programming efforts as more fans flock to the network to experience best-in-class content."
So as true crime heads, we're clearly to blame. Here's an overview of both the weirdest and most worthwhile true crime projects heading our way, so we can decide now if we're going to live tweet when they debut or just talk sh*t about them in public and stream them when we're alone.
1. WEIRD: Kim Kardashian: The Justice Project
Kim Kardashian loves prison, but not in a Kamala Harris-way, more in the sense of freeing falsely convicted inmates. Standing on the shoulders of prison reform advocates who have dedicated their careers and decades of experience to combating injustice within the U.S. legal system, the media mogul will star in a 2-hour documentary about how a reality TV personality can effect more change than hard-working activists who have never starred in a sex tape. The project has been greenlit and described: "Oxygen will capture Kardashian's efforts to secure freedom for Americans who she believes have been wronged by the justice system."
2. WEIRD: Injustice with Nancy Grace
The Intellectual Property Corporation is to blame for this one. This standalone true crime series will recap baffling stories in which murky motives, incompetent investigations, wrongful accusations, unfair sentencing, and excluded evidence result in unexpected resolutions. It sounds fascinating, until we're warned, "every episode will be told through the unique perspective of Nancy Grace." If we wanted to hear wild, unfounded theories and baseless accusations from Nancy Grace, then we would've been sad when 11 years of the Nancy Grace show ended in 2016. But we weren't.
3. WORTH IT: The DNA of Murder with Paul Holes
The superhero of true crime investigation, Paul Holes has signed multiple media deals this past year. After leading the arrest of the Golden State Killer, Joseph James DeAngelo, the now-retired investigator has launched his own murder podcast and signed a comprehensive deal with Oxygen. The network says that "Paul embodies what Oxygen is all about. His story is of the highest stakes, a career journey with brilliant investigation work that resulted in justice for dozens of victims and their families. He's deservedly become a true crime icon among fans of the genre, and we're excited to develop future projects with him."
4. WORTH IT: Relentless with Kate Snow
Currently in development is a full season of this reality program in which "Emmy-winning journalist Kate Snow takes viewers on an emotional journey with suffering families as they go to incredible lengths to find answers about their loved ones' deaths." As an addition to the cold case genre, this could either be a thoughtful examination of unsolved cases that highlights the corruption and shortcomings of the legal justice system, or it could be a gross exploitation of grieving families by an attention-hungry Nancy-Grace-figure. In the spirit of goodwill, we'll base some hope in the series' focus on "ordinary heroes [who] embark on an endless pursuit to identify and catch suspects by going undercover, hunting evidence, and sometimes putting their own lives in jeopardy by chasing down drug dealers, gang members and other criminals in the hopes of finding justice."
5. WEIRD: Framed by the Killer
Ice-T will work with The Content Group to executive produce a series focusing on individuals who were elaborately framed for murder. Not much is known about the series, as it's still in-development, but after playing New York detective Fin Tutuola on Law & Order for 19 years, Ice-T has become more outspoken about convicts' access to DNA testing. As someone who used to rap about killing cops, ICE-T involved in true crime will always be weird.
6. WORTH IT: Florida Man
Yes. The infamous trope about Florida's ability to produce the most bizarre criminals who consistently commit the most inane and nonsensical crimes is finally becoming a TV series. The network teases, "When the murder is so bizarre, the motive so far-fetched and the crime so outlandish that it sounds like something from a Hollywood screenplay—there's a good chance it was actually committed by a 'Florida Man.'" Sure, actual Florida investigators and prosecutors will be interviewed, but all I want is a re-enactment of the man who pretended to be a cop with fake police lights bought online, which he used to pull over an actual police officer.