FILM
Four female candidates succeed against all odds.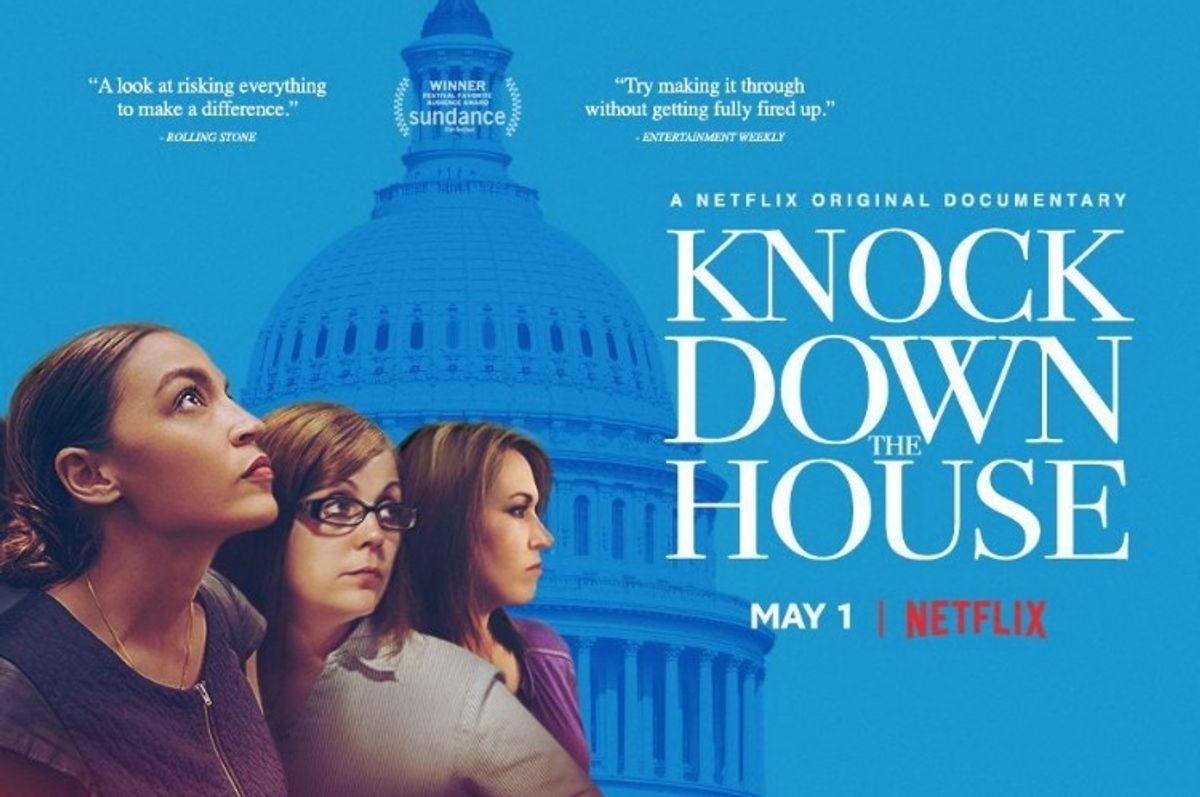 Its a fascinating time for politics in America.
Americans who have never bothered to engage with political news are suddenly taking an interest, and that means its a great time for political documentaries. "Knock Down The House" is the newest film of this kind. After a very successful festival run —including winning the Audience Award for US Documentary and Festival Favorite Award at its Sundance premiere in January — it will premiere on Netflix and select theaters on May 1.
The film, directed by Rachel Lears, follows four female progressive candidates throughout their 2018 midterms campaigns. Each woman has a compelling personal reason that led her to pursue election and the film reportedly spends a lot of time on these back stories. The trailer makes it clear that while this undoubtedly a liberal feel-good movie, it also offers a broader message of hope: ordinary Americans are deciding its time to stand up and make a difference, no matter the cost.
Watch the inspiring trailer:
Knock Down The House | Official Trailer | Netflix youtu.be
---
Brooke Ivey Johnson is a Brooklyn based writer, playwright, and human woman. To read more of her work visit her blog or follow her twitter @BrookeIJohnson.
---
POP⚡DUST | Read More...

The Drug of Escapism: Why Gamers Can't Stop Watching Porn
Music From Mars: An Interview With Jared & the Mill