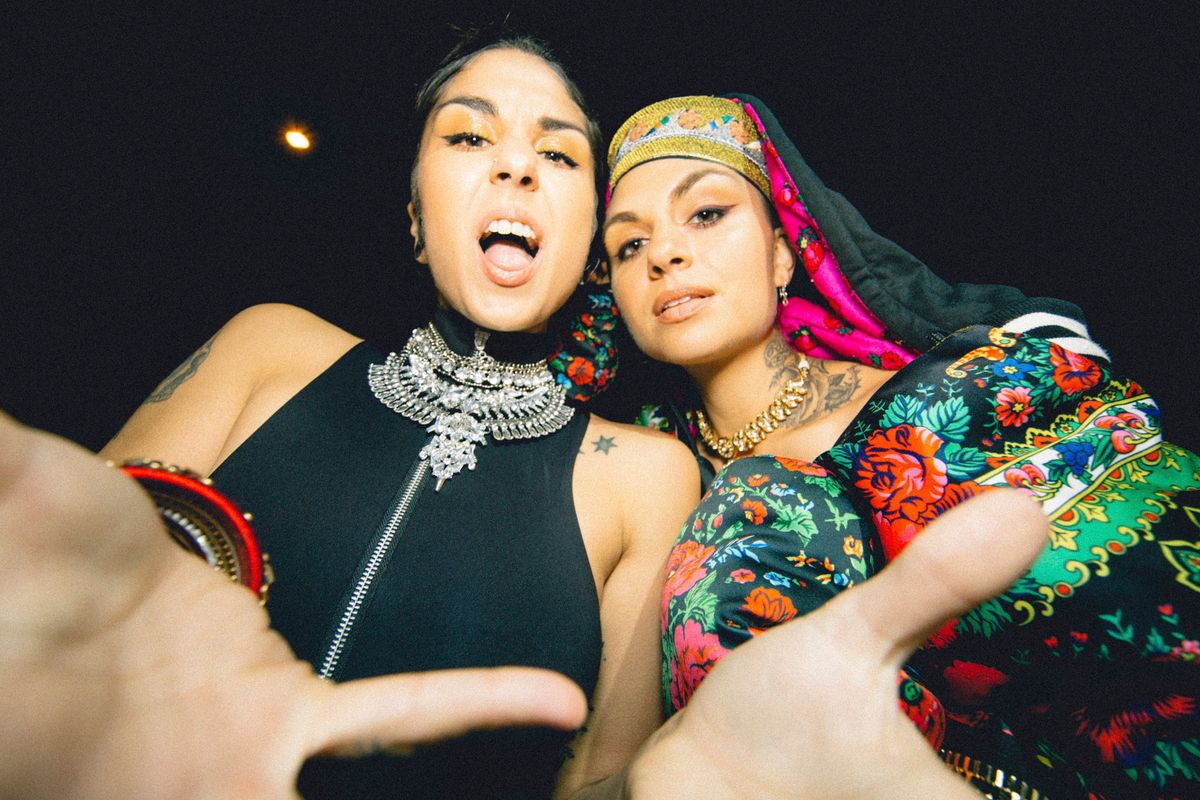 Photo: Lauren Dunn
Dance-pop duo Krewella, the Pakistani-American sisters, hooks up with Yellow Claw on "Rewind."
Krewella & Yellow Claw - Rewind (Official Music Video)youtu.be
---
Krewella explains, "We wrote 'Rewind' about the bittersweet feeling of losing yourself in memories. How moments and emotions seem to vanish in the blink of an eye, and suddenly it's a month, a year, sometimes a decade later, and you feel like everything you've experienced is a fictional story." Krewella's voices blend with a swirling rhythm for a vibrant summer earworm.