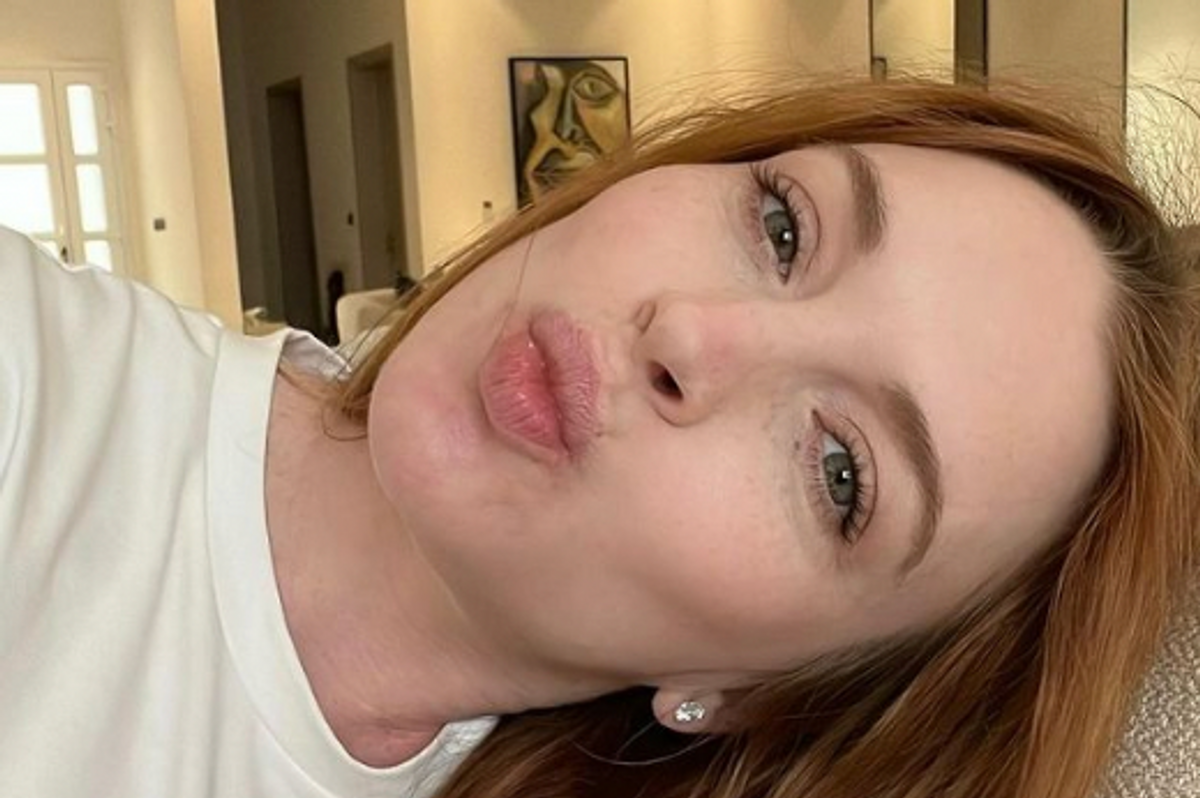 Lindsay Lohan via Instagram
Full Name: Lindsay Dee Lohan
Date of Birth: July 2, 1986
Born: New York City, NY
Occupation: Actress, singer, designer, business owner
Status: Single
Children: 0
---
She's a former child star who's still making headlines. Perhaps not always for the best reasons, but Lindsay Lohan never fails to keep us interested, intrigued, and amazed. Whether she's acting or acting out, Lohan always makes for titillating tabloid news, the gift that keeps on giving for gossip columns. She has been praised for her work but panned for her behavior. Here's more about the Mean Girls star and why she's endlessly entertaining.
Early Start
Fans got to first know Lohan when she won us over as the young star of The Parent Trap. Her adorable looks and natural talent were made for the movies. She was signed as a Ford Model too, breaking into the biz from multiple angles. Before long, Lohan was a full-fledged movie star with films including Freaky Friday, Mean Girls, and Herbie: Fully Loaded, getting rave reviews and earning her a spot on the A-list as the "it girl" of the decade. She began to record music too. Fame was her fortune and the New Yorker was a Hollywood heavyweight.
Clothing and Clubbing
As a famous face and sometimes model, Lohan was booked to pose for some high-end designers like Jill Stuart and Miu Miu. Her natural beauty and popularity were the perfect mix for eye-catching ads to sell chic clothing. Soon Lohan created her own fashion brand, 6126, which started with something as simple as leggings, eventually growing into an elaborate line. Ever the entrepreneur, fast forward to today and Lohan's opening clubs in Greece. With a resume like hers, trying to wonder what Lohan will do next is a roll of the dice. But she's never hesitant to take a chance and follow her gut.
Lohan's Looks
Over the years, Lohan has changed her look, be it to follow trends or go out on a limb. Here are some of her most interesting and attractive fashion moments.
---
Melissa A. Kay is a New York-based writer, editor, and content strategist. Follow her work on Popdust as well as sites including TopDust, Chase Bank, P&G, Understood.org, The Richest, GearBrain, The Journiest, Bella, TrueSelf, Better Homes & Gardens, AMC Daycare, and more.
---
POP⚡DUST | Read More...
Jennifer Lopez - All you need to know

Carrie Underwood - All you need to know