Frontpage Popular News
We Know The Next Big Makeup Trend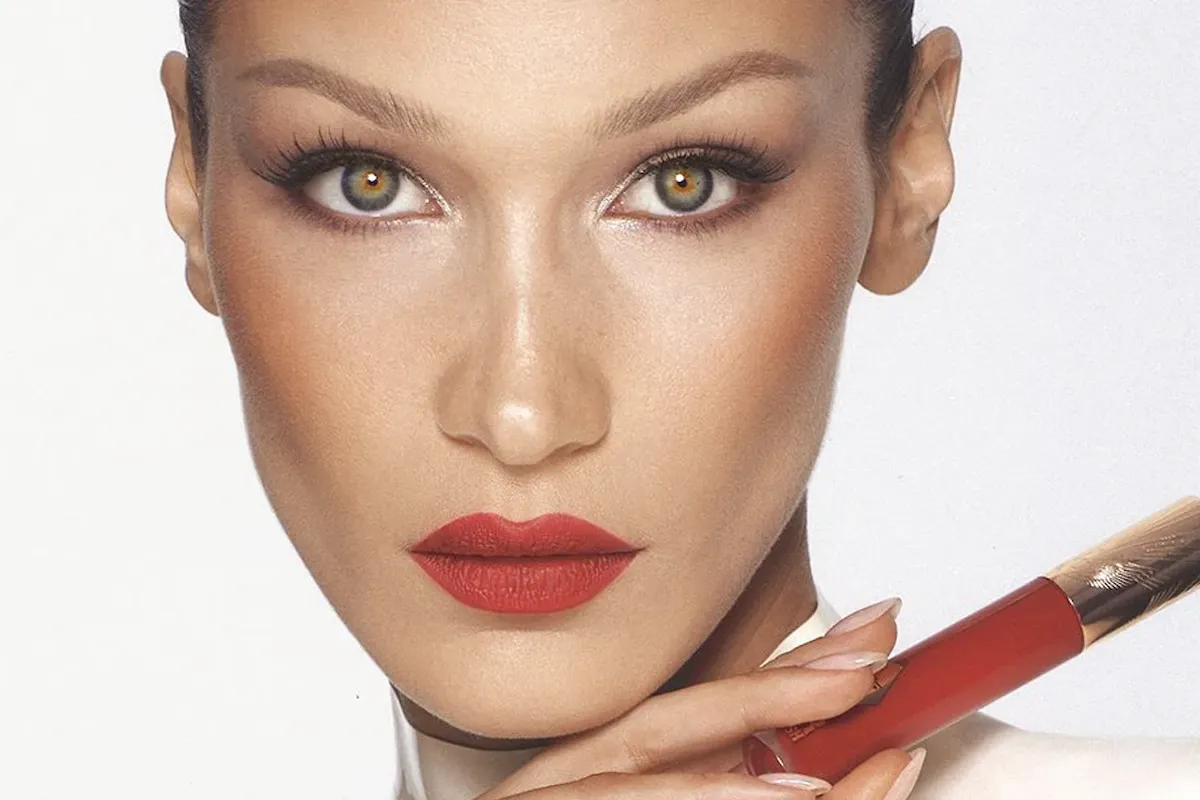 Charlotte Tilbury
I always say there are three makeup products you need to have on to feel presentable: mascara, eyebrow gel, and a lippie. Whether your lip product of choice is a matte lipstick, a sheer gloss, or a smudge of liner, my face doesn't feel complete without some sort of pigment smeared on my lips.
---
Which also means I've amassed an absurd amount of lip products. I fall for every plumper, gloss, balm, glossy balm hybrid, liner, and whatever else the makeup gods come up with. If it's a rose-nude shade, I'm probably buying it.
And I have no regrets! Why? Because not all lip products are made for the same makeup look. I'm not always in the mood for matte, and lipstick feels like too much of a commitment sometimes. For a more subtle look, I just line my lips and top with a clear gloss.
So, needless to say, my makeup bag is filled with lip liners and glosses galore…and so is my purse…and so are my drawers. I have every product from the Charlotte Tilbury Pillow Talk line, and I'll never say no to Makeup Forever's liners. You get the idea.
Lips are my favorite part of my makeup routine. It's also my job to follow trends and keep you, my dear readers, in the loop. Which is why I had to run and report that the makeup community has a new favorite product: lip blurs.
What Is A Lip Blur?
A lip blur is the perfect mix of matte, but not as harsh and drying as some formulas can be. And it's the newest makeup must-have.
Every day, I'm bombarded with promotional emails and notifications telling me that I absolutely need this new product. But just the other week, I noticed three brands dropped lip blurs in the same week. A little strange for it to be a coincidence and not a new trend.
Apparently, there's a soft matte makeup trend that is all the rage right now on TikTok…which is absolutely shocking considering how long everyone spent obsessing over dewy, glowy looks. Cue: the lip blur.
It is meant to "blur" the color onto your lips, attempting to give a smooth look to your lips with a semi-luminescent look. It's both of the things you love about dewy and matte lipsticks into one. And it's beauty's fave product right now.
Charlotte Tilbury has been mixing lipstick with setting powder and concealers with lipstick to create an airbrushed look like the lip blur she just released. It's the closest thing you can get to Botox without Botox itself, with Charlotte saying,
"It helps conceal texture on the lips, blurs fine lines around the lip area, and gives the illusion of a smoother, fuller looking pout."
What's good about the lip blur is that you can use a light amount for a tint of color on your lips, and diffuse it out for a blurring effect…or you can use it like you would any other gloss or liquid lipstick. It's a super simple product to use, but it gives you the best of both worlds.
What Are The Best Lip Blurs?
If you want the ultimate soft-matte look, here are the best lip blurs on the market:
With hyaluronic acid, olive oil, jojoba esters, and berry fruit wax, Saie's take on the matte-ish lippie is super hydrating. These moisturizing ingredients will help blur your lips without drying them out, so it's a comfortable wear.
Like I said, Charlotte has been trying to create the perfect lip blur for years…and she finally did it. It's buildable, smoothing, and modeled by the gorgeous Bella Hadid (so of course you want it).
No, not a lip balm, and not just lipstick either. It's the same creamy, hydrating formula as the other lip blurs, just with a longer name. Long-lasting and full-coverage, this lip blur is amazing.