Film Reviews
How 'Love in Taipei' Tackles The Immigrant Experience
Like its protagonist, this Paramount+ romance is far more than meets the eye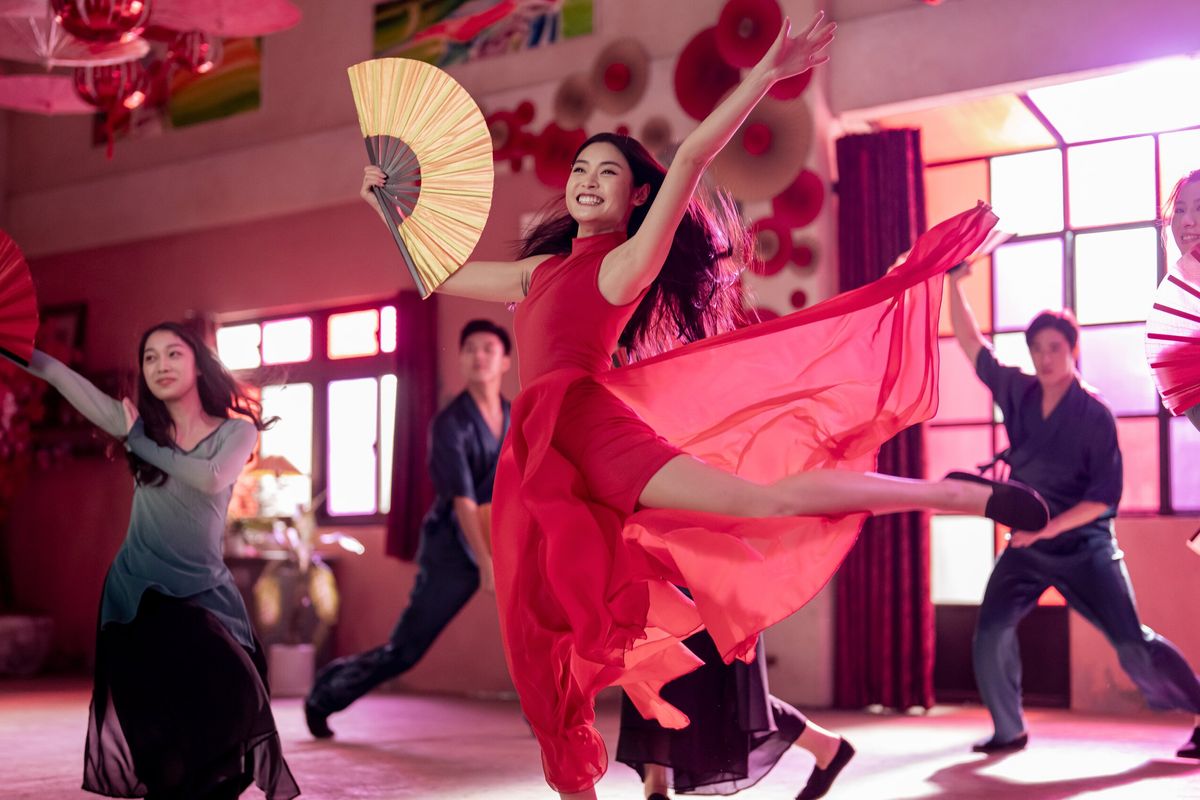 via Paramount+
It's a particular experience to be a marginalized person in a predominantly white setting. When you're an immigrant in any Predominantly White Institution (PWI) in the U.S., you're both defined by and alienated from your ethnicity. The idea of your ethnicity feels like a shroud that separates you from the people around you, while also obscuring the complexity of the reality of your place of origin.
---
Typically, mainstream attempts at reconciling this feeling are imperfect at best. Flattened. Oversimplified. Mantras like "too Black for the white kids, too white for the Black kids" and "too foreign for America, too American for home" are familiar but … now feel trite. Personally, I roll my eyes when I hear them since they're often built on stereotypes and are followed by scapegoating. That incomplete idea of the "other."
Love In Taipei takes a different approach.
Love in Taipei | Official Trailer | Paramount+www.youtube.com
When Ever Wong (Ashley Liao) — a first-generation Taiwanese-American student raised in Ohio — goes on a cultural immersion trip to Taipei, she's exposed to a city and a group of friends that she never expected. But this transformative journey leads her to discover a version of her heritage that embraces the multiplicity of her culture — a culture that embraces her.
The film's heart is the eclectic cast of friends that Ever encounters at the program — fondly nicknamed "Loveboat." "This isn't the 90s," says her fast friend Chelsea (Sophie Ha), "Everyone knows Asians are cool now."
I also love the chemistry between Liao and her two love interests Rick Woo (Ross Butler) and Xavier Yeh (Nico Hiraga). It's still so rare to see Asian men as romantic leads in mainstream American films. And these two are both equally charming, playing off Liao so perfectly I wanted her to end up with both of them! And Nico Hirago told SSENSE in 2019: "A dream role would be a super romantic and sensitive dude who gets his heart broken, some sappy shit." So I think he actually manifested this role.
Like any good rom-com, the formulaic romance arc is only part of the plot. This story focuses on Ever as she follows her passions and experiences life surrounded by people who look like her and also are individuals with stories of their own. This places Love in Taipei in the contemporary zeitgeist of films celebrating the multiplicity of the Asian-American experience like Joy Ride, Crazy Rich Asians, and more.
By exposing herself to an expansive version of her culture, Ever finds an expansive version of herself.
Stream Love in Taipei now on Paramount+.