WHAT'S TRENDING
Popdust Gets In On The "Love, Tito's Festival Experience" At Govonor's Ball 2018
At Governors Ball 2018, Tito's Handmade Vodka launched its first official Love, Tito's Festival Experience as part of the brand's Love, Tito's initiative to Turn Spirits into Love & Goodness in our Communities.
Love has always been at the heart of Tito's Handmade Vodka, and the brand will continue its mission of spreading love and goodness with the Love, Tito's Festival Experience. In partnership with The Participation Agency, the activation guides fans to learn about the Love, Tito's initiative, allowing festival-goers to engage with a specific charity and learn about the social impact they are making in our communities.
The Governors Ball activation kicked off in partnership with Musicians On Call (MOC), a nonprofit dedicated to bringing the healing power of music to patients. As part of the partnership, Tito's Handmade Vodka will donate funds to MOC, and a new charity will be highlighted at each festival throughout the year.
Check out Popdust's experience here.
The activation is a digital time capsule encourages visitors to grow with Tito's by having them record their goals for the next year.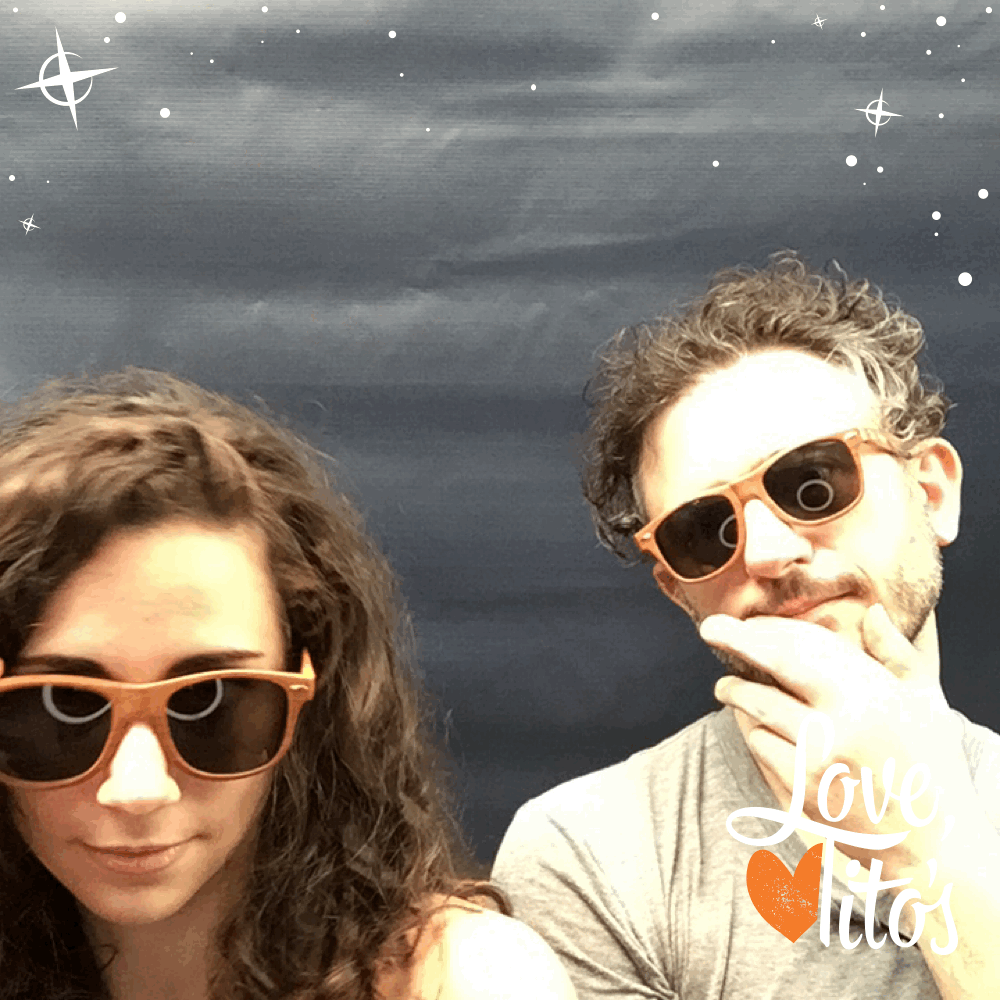 Left: Megan Oots Right: Dan Victor
The activation is also a digital time capsule that encourages fans to make a video pledge for change which will be emailed to them a year later. Pictured above are Popdust correspondents, Megan Oots and Dan Victor, setting their Popdust Goals for the time capsule. After learning about the Love, Tito's story throughout the activation, the hope is fans will be inspired to make giving back a part of their story too, while also walking away with special giveaways from participating. Dan and Megan were certainly inspired by Tito's philanthropic efforts and Popdust has already got plans in the works!
Fans are encouraged to stop by the activation, participate and sip on Tito's signature cocktail — the Pablo Honey featuring Tito's Handmade Vodka, freshly squeezed lemonade, honey liqueur and a splash of ginger beer garnished with a fresh rosemary sprig. Popdust is officially a fan, so why wouldn't we complete our experience in high spirits?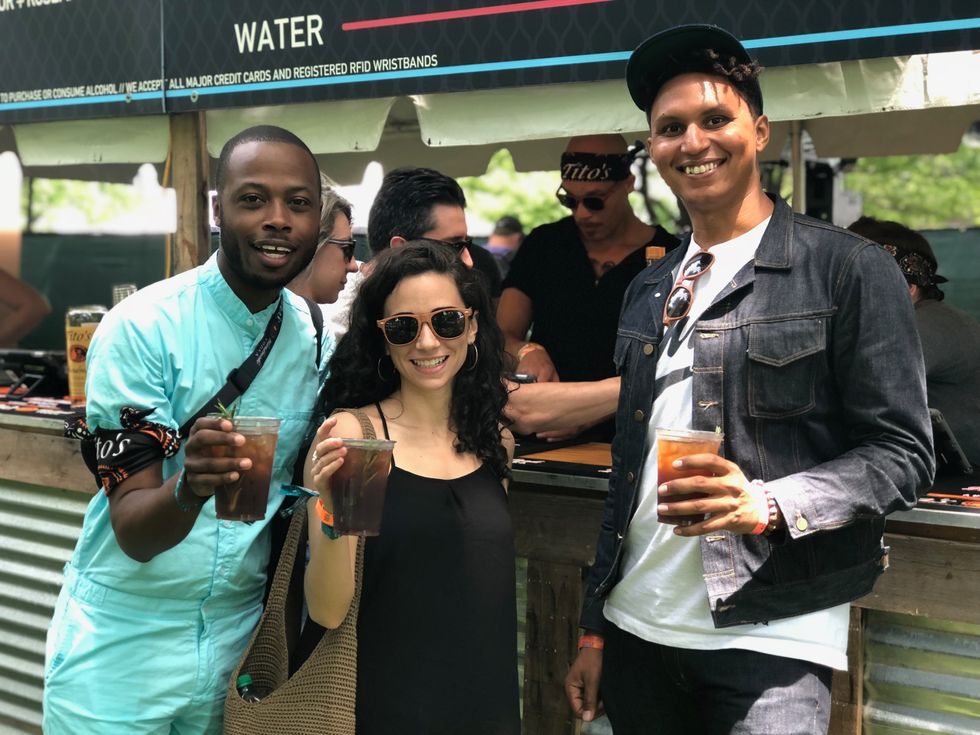 Left to Right: Jarryd Boyd, Megan Oots, Talib Abdullahi
---