MUSIC
Labrinth, Sia, and Diplo's debut album together is fun, but it never quite peaks like you'd expect
The formation of musical supergroups is not quite as common an occurrence today as it was in the 1960s and '70s when the music world was graced with timeless all-star bands like Cream, Led Zeppelin, Journey, and Crosby, Stills, Nash & Young.
Of course, there have been attempts at supergroups in more recent years as well, but for one reason or another – probably a complex concoction of rock star egotism, conflictingly jam-packed schedules, and the pressure of grandiose expectations – many of these more contemporary supergroups have flopped, either commercially, artistically, or both. Obviously, there are a few exceptions. But just look at the unfulfilled potentials and swift demises of bands like the Guns N' Roses/Stone Temple Pilots crossover, Velvet Revolver (2004-2007); the hip hop lyricist's dream team, Slaughterhouse (2009-2012); and the ambitious [but ultimately disappointing] hybridization of Sound Garden and Rage Against the Machine that was Audioslave (2002-2006).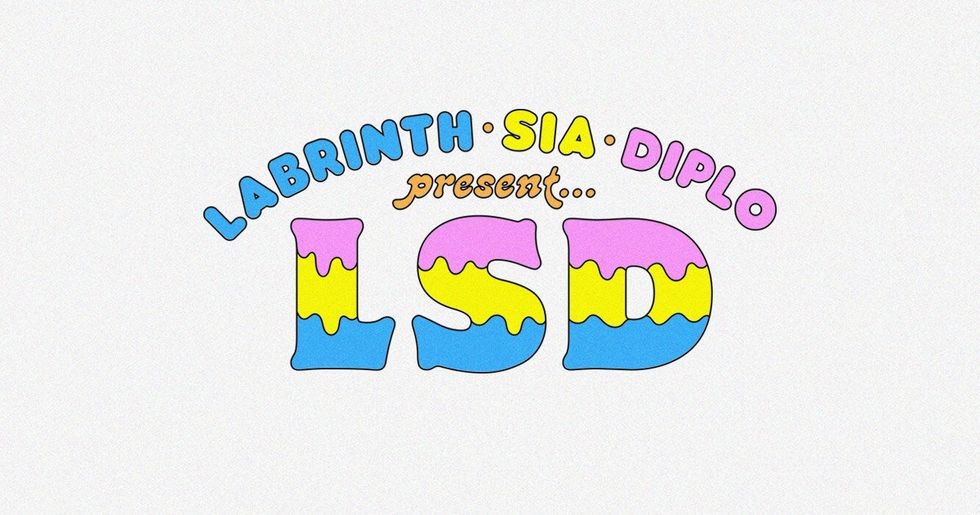 When a collective of already well-known and respected artists band together, they inevitably face an uphill battle. The supergroups that venture into new sonic terrain and meld signature styles into something both comfortably familiar and refreshingly alien are the ones who will find success.

This is a balance that LSD (Labrinth, Sia, and Diplo) have managed to strike on their eponymous debut release, Labrinth, Sia & Diplo Present…LSD. This may not come as much of a surprise, though, as the three have a history of collaboration prior to this album. Sia, for example, has worked with both Diplo and Labrinth before. Most notably, with Diplo on her 2014 chart-topper, "Elastic Heart." Six of the ten tracks on the album were also made public ahead of the album's April 12th release date, one of which was the infectious single, "Thunderclouds," which served as the musical backdrop for a Samsung ad. Fans were already well primed for the group's unique collaborative sound.
This pre-release familiarity both helped and hindered the album. On one hand, listeners had plenty of time to become acquainted with the new musical directions the three solo artists took when they put their many talents and stylistic sensibilities together. On the other hand, there weren't many surprises in store by the time LSD officially dropped. For an album with a grand total of ten songs – one of which is a remix of the LP's lead single, "Genius," and is basically a reprise of the song with a quick (but dope) Lil Wayne verse tagged onto the beginning – that only leaves four brand new, previously unheard tracks for fans to enjoy.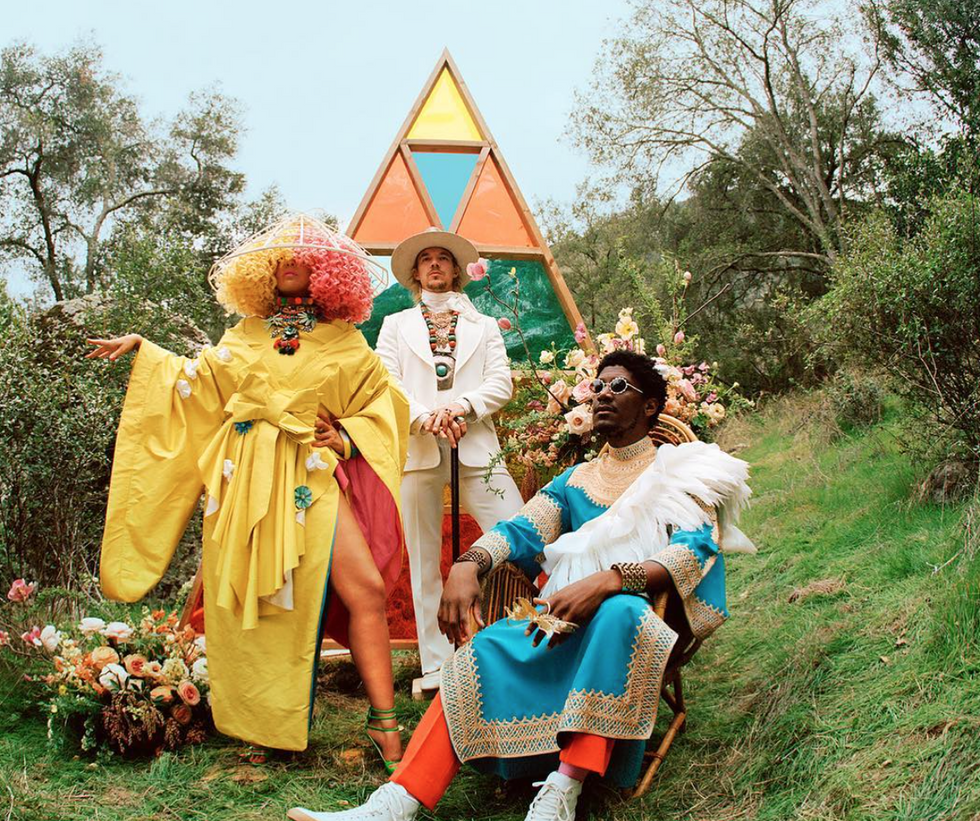 And one of those four is the somewhat underwhelming two-minute intro, "Welcome to the Wonderful World of." The song does a good job at grounding the listener in the unexpectedly rich and folky vocal harmonies that recur periodically throughout the rest of the album, but it does little in the way of capitalizing on the gradual buildup of the song. The intro seems to hint repeatedly at a climax that never really comes, causing it to sort of fizzle out as it leads into the next track, "Angel in your Eyes." This song is much closer to the big, fun, and dynamic sound that fans were expecting. A fusion of oscillating synths, Caribbean rhythms, and Labrinth and Sia volleying catchy and quirky melodies all make for a Coachella-ready EDM-pop experience.

In addition to the obligatory R&B, EDM, and pop influences heard throughout the album; there are three unexpected influences that guide many of the standout songs on this album: gospel, bossa nova, and reggae. Songs like "Mountains" — led by an understated but soulful organ, and "It's Time," in which Sia and Labrinth show off the full range of their vocal abilities alongside solemn piano chords — almost trick the ear into hearing a gospel choir. Plus, the syncopated, samba-esque rhythms of "Genius" and "No New Friends" provide a blend of Brazilian and Caribbean flavors into the mix.
There is much to love about LSD – it is fun, sonically cohesive, and musically curious – but it has a certain rushed quality, making the listener wonder if maybe the trio could have given the project a little more time. It doesn't quite feel complete. Although Labrinth, Sia, and Diplo have successfully sidestepped many of the common supergroup pitfalls, this album seems more like a preview of their newfound collective sound than a comprehensive exploration and firm declaration of it. Here's to hoping the group continues to grow out of the promising roots they've planted with this debut release.
---
Dustin DiPaulo is a writer and musician from Rochester, New York. He received his MFA in Creative Writing from Florida Atlantic University and can most likely be found at a local concert, dive bar, or comedy club (if he's not getting lost somewhere in the woods).
---
POP⚡DUST | Read More...
The Drug of Escapism: Why Gamers Can't Stop Watching Porn
Music From Mars: An Interview With Jared & the Mill
10 Game of Thrones Sex Scenes to Get You Ready for Season 8