MUSIC
You're The Man, the intended follow-up to his masterpiece What's Going On, is a remarkably prescient reminder of what Marvin Gaye could do, and what his music might still stand for.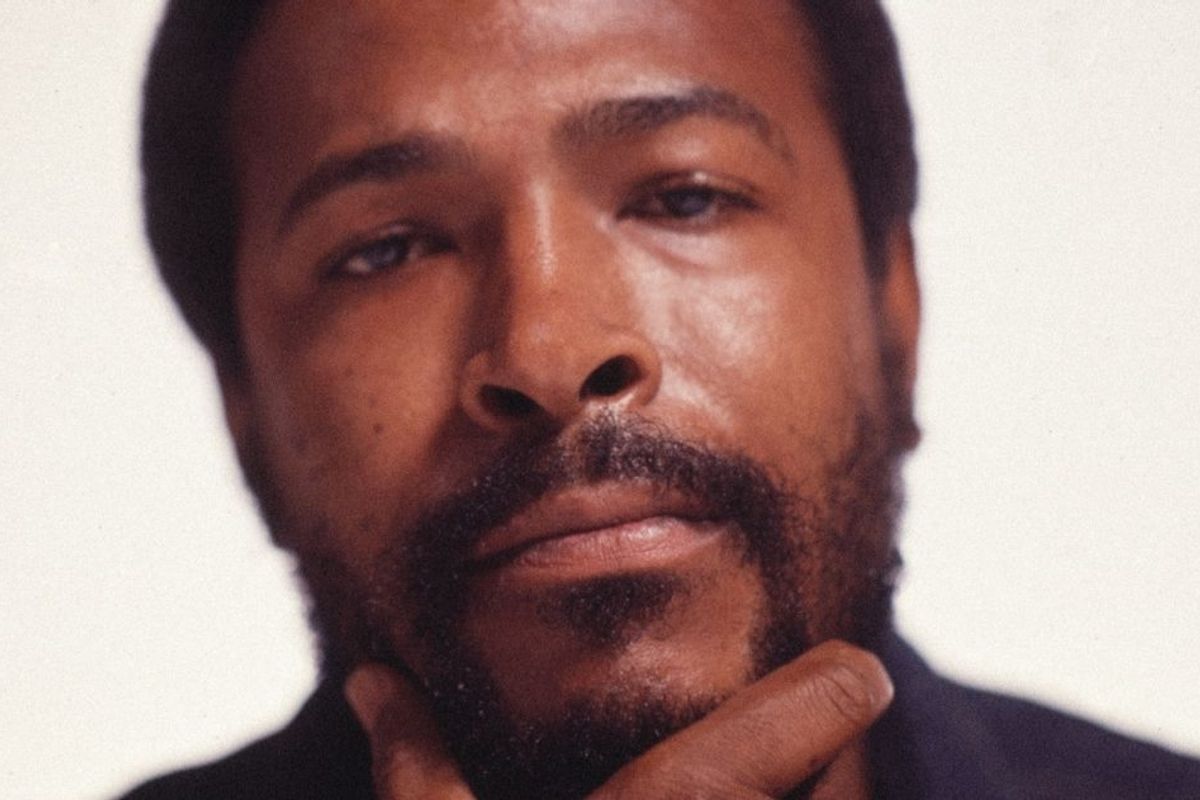 There's something bizarre about hearing Marvin Gaye sing "Think about the mistakes you make / I believe America's at stake" in 2019.
Not in the sense that it's odd hearing a political song in Marvin's velvet voice: if that were the case, What's Going On wouldn't be the indisputable monument that it is. It maybe has more to do with the fact that "You're The Man" was released by Tamla Records as a single back in 1972. Whatever world Marvin was hoping to see back then, as he pleaded with politicians to stand for something real, is still nowhere in sight for the world of today. The prescience of "You're The Man" is, optimistically, a testament to the kind of artist and performer Marvin Gaye was. More honestly, it's a sobering indication of how essential artists like him still are and, in all likelihood, will always have to be.
To that end, You're The Man—Marvin Gaye's "lost" album, recorded between his masterpiece one-two punch of 1971's What's Going On and 1973's Let's Get It On—feels like a gently sad and still vital reminder of the space that Marvin Gaye used to take up. You're The Man has ostensibly been an album-in-progress since its titular single came out, but due to his continuing ideological (according to some recollections, borderline-violent) clashes with Berry Gordy over the more socially-concerned slant of his work to that point, Gaye shelved the project before it could see the light of day. Now, forty-seven years later, the material of You're The Man has been mixed and mastered for another generation, a snapshot of one of the greatest R&B singers of all time, working to follow up the most resonant record of his career with something new.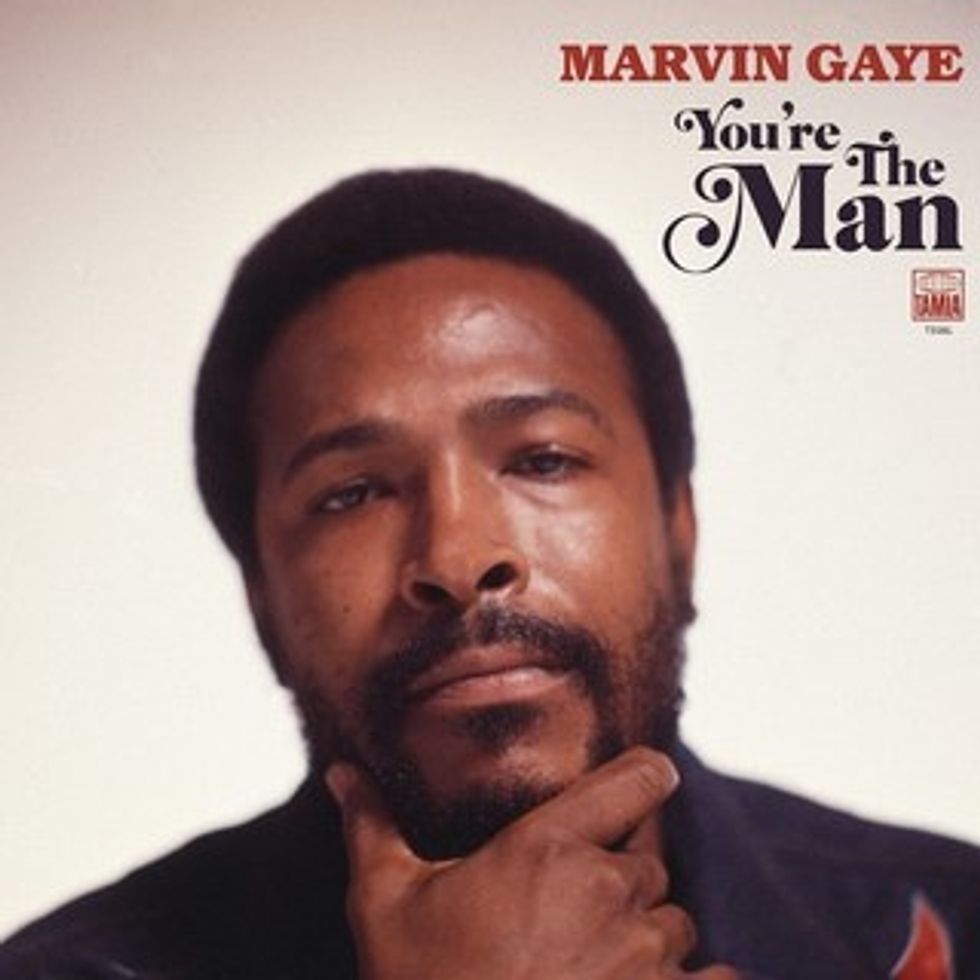 The album itself is something between a time capsule and a reimagining of Marvin Gaye. The folk-legend status of the material garnered over time, combined with the social and cultural upheaval of the last few years, accidentally forces You're The Man into conversation with our present moment as much as Marvin imagined it in conversation with 1972 America. The overall effect is similar to Kendrick Lamar's untitled unmastered. from 2016, an album composed of outtakes and drafts of songs that didn't make it onto To Pimp A Butterfly: You're the Man is an album best understood as Gaye in process, the artist in his studio at a time when every song he wrote could mean something more.

It's not purely, fearlessly activist the way What's Going On was, with its unblinking protest songs, lush harmonies, and cinematic desolation. Nor are You're The Man's love songs the immortally-sexy bedroom anthems that defined Let's Get It On. The sound is still Gaye's purposeful (itself political) genre fusion of R&B, soul, and funk, and of course Marvin's voice is as gorgeous as it ever was, conveying a restorative passion and a haunting desperation with every rise and fall of his voice, often in the same song, often in the same second. But You're The Man feels very much transitional, concerned most with Gaye's fluctuating present and drawing meaning from wherever meaning could be found.
On
You're The Man
's third track, "Piece of Clay," Marvin muses on the intergenerational strain he saw sown into his America: "Father, stop criticizing your son / Mother, please, leave your daughters alone / Don't you see that's what's wrong / with the world today?" The thing about
You're The Man
, an album released in 2019, is that you, the listener, can take that however you want. A metaphorical political appeal to his contemporary nation, an observation stretching to our own generational divide, or a darkly somber premonition of the violence that took Marvin's own life in 1984. They all work. The songs feature the same enchanting, occasionally-experimental orchestration of
What's Going On,
borrowing that album's invigorating sense of intention, but
You're The Man
grafts them with the buoyant joy of Gaye's early Motown sound. (SalaAM ReMi, producer of Fugees and Amy Winehouse fame, remixes "My Last Chance," "Symphony" and "I'd Give My Life For You" with an alluringly surreal sound for Gaye's voice to soar above.)
His political writing on "The World Is Rated X" and "Where Are We Going?" is more grounded, his love songs like "I'm Gonna Give You Respect" and "We Can Make It Baby" are more thoughtful. The album ends up feeling specifically timeless in this way: in terms of the nearly flawless quality of its sound, yes, but also in the presence of its focus. Gaye works his holy, loving voice to the best of its ability, as he always did when he was alive, but
You're The Man
's thematic statement as a whole is far quieter than either album it is bookended by, though no less powerful:
You're The Man
is an album about survival, about the small beauties that make life worth living, and the daily fights to keep those beauties close. It doesn't quite reach the pure cohesive rush of either
What's Going On
or
Let's Get It On
, but it doesn't have to.
You're The Man
plays like a historical artifact as easily as a lens through which to look at our present cultural sphere. And come on, it's another Marvin Gaye album.
You're The Man
---
Matthew Apadula is a writer and music critic from New York. His work has previously appeared on GIGsoup Music and in Drunk in a Midnight Choir. Find him on Twitter @imdoingmybest.
---
POP⚡DUST | Read More...

Foals Throws Apocalyptic Dance Party on New Album
Gabrielle Aplin Returns with Another Hit Poised to Top the Charts