MUSIC
The popular singer-songwriter crafts a fun and dreamy love song in "Nothing Really Matters."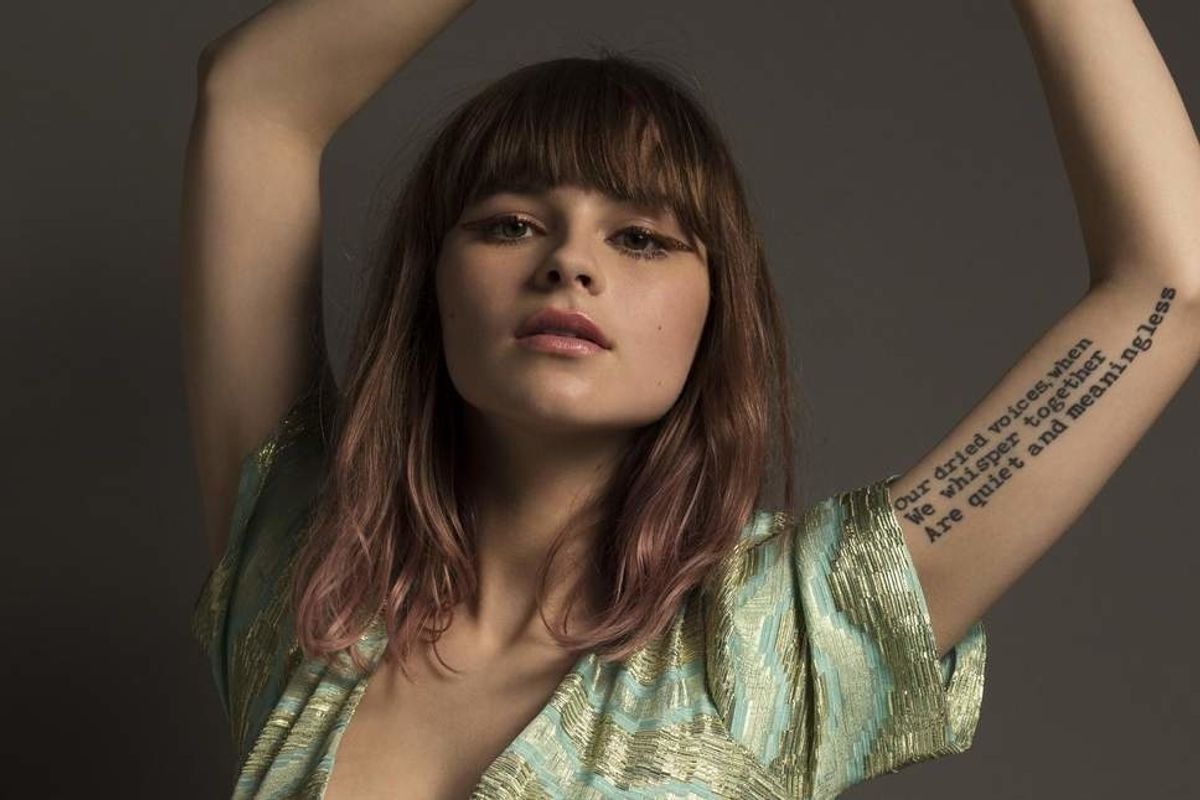 Singer-songwriter, Gabrielle Aplin has come a long way from posting acoustic her cover songs to Youtube.
That is precisely how Aplin amassed her following, though – by showcasing her vocal chops and acoustic guitar skills through dynamic re-imaginings of songs by the likes of MGMT, Mumford and Sons, Bob Dylan, Adele, and Ed Sheeran. These covers would lead to Aplin's being signed by Parlophone records in February of 2012. It did not take her long to break into the mainstream. By December of 2012, Aplin landed herself a number one hit on the U.K. Singles Chart for her cover of Frankie Goes to Hollywood's "The Power of Love."
Aplin is back with another offering for the Singles Chart, this time in the form of an original song, "Nothing Really Matters." The new song sees Aplin setting down her acoustic guitar and folk sensibilities in exchange for a more pop-oriented, synth-driven love song. "Nothing really matters, no, nothing really matters but you," Aplin playfully sings over a huge, stadium-ready chorus.
The song is as bouncy and fun as it is ambient and sincere. Sweeping synths and quirky samples of Aplin's vocalizing provide the backdrop to an exciting and giddy love song. "Nothing Really Matters" is a meticulously produced and expertly executed track that deserves a spot on the pop charts – don't be surprised if you hear it dominate the airwaves in the months to come.
Nothing Really Matters
---
Dustin DiPaulo is a writer and musician from Rochester, New York. He received his MFA in Creative Writing from Florida Atlantic University and can most likely be found at a local concert, dive bar, or comedy club (if he's not getting lost somewhere in the woods).

---
POP⚡DUST | Read More...
Foals Throw Apocalyptic Dance Party on New Album
Vampire Weekend Strikes New Chords