Music Features
Foals Throws Apocalyptic Dance Party on New Album
The British band's fifth studio album, Everything Not Saved Will Be Lost Part 1, explores the end of the world—and contains some of their best work in years.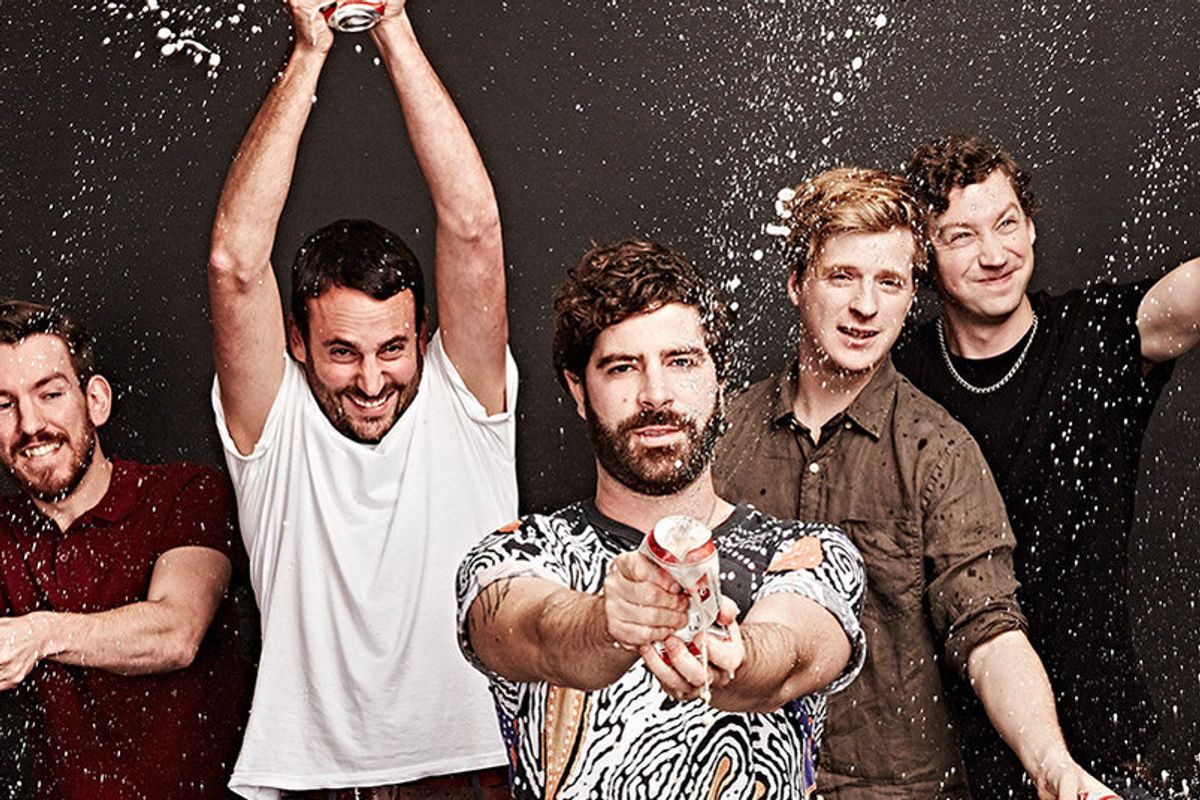 festileaks.com
Foals is more than happy to tell you they haven't missed a beat.
After the departure of a founding band member, bassist Walter Gervers, and a four-year gap since their last release, What Went Down, the British band seemed more than ripe for an identity crisis. But Everything Not Saved Will Be Lost Part 1 sees Foals still working in their wheelhouse, marrying indie-pop-fuzz to an infectious beat. Part 1 turns the band's gaze outward for ten tracks, imagining a world on the edge of Armageddon, and wondering what's worth keeping us here with the end fast approaching. It's a heady concept, and the album occasionally wavers under its weight with uneven pacing and a focus on sound over lyrics, but Foals works hard to keep the apocalyptic tone compelling. "We've got all our friends right here," singer Yannis Phillippakis cries on album crescendo "Sunday"—the danceable despair of Part 1 isn't about shock value, but instead chooses the sound of grooving humanity as an answer to an impending cataclysm.
Part 1 poses some serious questions, and whether Part 2, set to be released later this year, will be a direct response to the first, or maybe a maturation of the questions themselves, remains to be seen. But Part 1, armed with cohesive sonic ease and surprisingly beautiful message, can undoubtedly carry both Foals fans and newcomers until the sequel is released.
Part 1 Everything Not Saved Will Be Lost
---
Matthew Apadula is a writer and music critic from New York. His work has previously appeared on GIGsoup Music and in Drunk in a Midnight Choir.
---
POP⚡DUST | Read More...
I'm an Asian Woman on Tinder: An Analysis of My Inbox
It's Not about Race: Colorism in Hollywood