MUSIC
The British indie mainstay's new album works as both a compelling new project and a more satisfying ending to the story started on Part 1.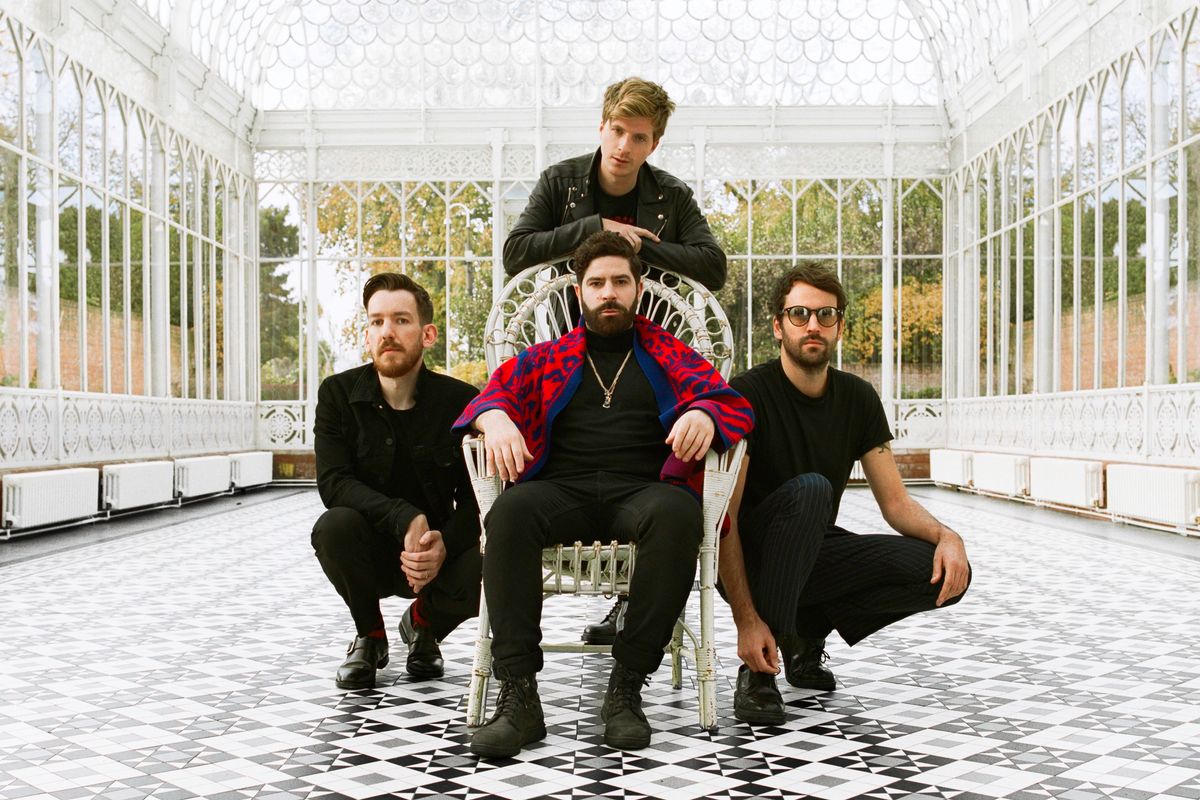 Alex Knowles
Back in March, Foals released Everything Not Saved Will Be Lost Part 1, a title that promised both an apocalyptic album and a story to be continued.
The British band's fifth studio album, featured on Popdust earlier this year, brandished a polished, dancified groove that transformed cataclysmic anxiety into moments of clarity and acceptance, as best seen on tracks like "In Degrees" and "On The Luna." Part 1 was about fear and eventual understan ding of an apocalypse—but now, Everything Not Saved Will Be Lost, Part 2 has arrived, dutifully picking up right where its predecessor left off: how to live in a new reality, once the world you've known comes to an end? In a sense, Part 2 is an album interested in how to move on from the end of your world.
Part 2 still lives in the same ethereal production universe as Part 1, but the rock is far more grounded and more intimate in its scope. There's a greater sense of deliberation in Foals' focus, from the music to the lyrics. There's a hardened rock edge to the tracklist, which is obvious on the echoing urgency of "The Runner." "When I fall down, fall down / Then I know to keep on running," frontman Yannis Phillippakis yowls on the refrain, and a host of synths and the chorus rush in behind his voice to blow the roof off the album.
FOALS - The Runner [Official Music Video] www.youtube.com
Their new purposeful sound drives some of the best songs Foals has released in years. The growling guitar on "Black Bull" creates horror-movie suspense, while "Dreaming Of" and "10,000 Feet" give the gentle promise of a new start after hardship. "I'll eat up all your pain, take in all the blame / Be that someone to complain to," Phillippakis promises on "Into The Surf," a surprisingly moving meditation on grief. The instrumental vignette "Surf Pt. 1" is an artful way to close the sonic loop begun on the previous album, and it sets the stage for the explosive closer "Neptune," a ten-minute bruiser with the conceptual ambition of a '70s prog-rock opera.

If anything, Part 2 is so complete on its own that it casts a shadow onto Part 1. That release was intentionally floaty and unmoored in its sound, reflecting the tension and fear of an encroaching ending, its lyrical allegory partially obscured by the streamlined production. Now, Everything Not Saved Will Be Lost Part 2 manages to uncoil those same moments of anxiety but works hard to form a more satisfying answer. The cohesion of Part 2 makes a Foals listener wonder what Part 1 tracks "Syrups" or "Sunday" might have sounded like in this new arrangement, where the existential angst is less of a set decoration and more of a conversation. As a sequel, Part 2 doesn't just finish what was started in Part 1; its battle cry lyrics and thoughtful scope create a more forgiving story.