Interview and Photos by Jordan Edwards
Each week, Kelsi Davies treats her 2 million YouTube subscribers to another adventure inside of a haunted property or a paranormal experience. But there's another side to her. For the last two years, she's recorded music.

Her latest single, "September 10th," is a moving ballad based on a past experience. Driven by a simple piano line with strings, the song is about "rising up out of the darkness."

We met up with Davies in Los Angeles to talk about her musical side. And okay, one ghost hunting question.


Is your latest single "September 10th" based on a true story?
Yes, it is about a childhood friend that showed their true colors on my birthday. It's something that really affected me and broke me for a long time. This situation sent me on my healing journey. I also fought anxiety, depression, CPTSD, and more negative emotions. I also ended up going on an intense yet beautiful spiritual awakening which led to enlightenment. I was able to transmute something so negative that happened into something positive and life changing.

Tell me about the production process. Why did you decide to go with minimal instrumentation?
I wanted this song to be raw and authentic. Comanavago sent me the demo and it really spoke to me. I had my friend Jessie Paege help me re-write some of the lyrics and make it into something very special to me. I do not have a lot of experience when it comes to music, but I express myself through art. I wanted it to reach people who have been through similar things, and show them that you can get through the hard times in beautiful ways.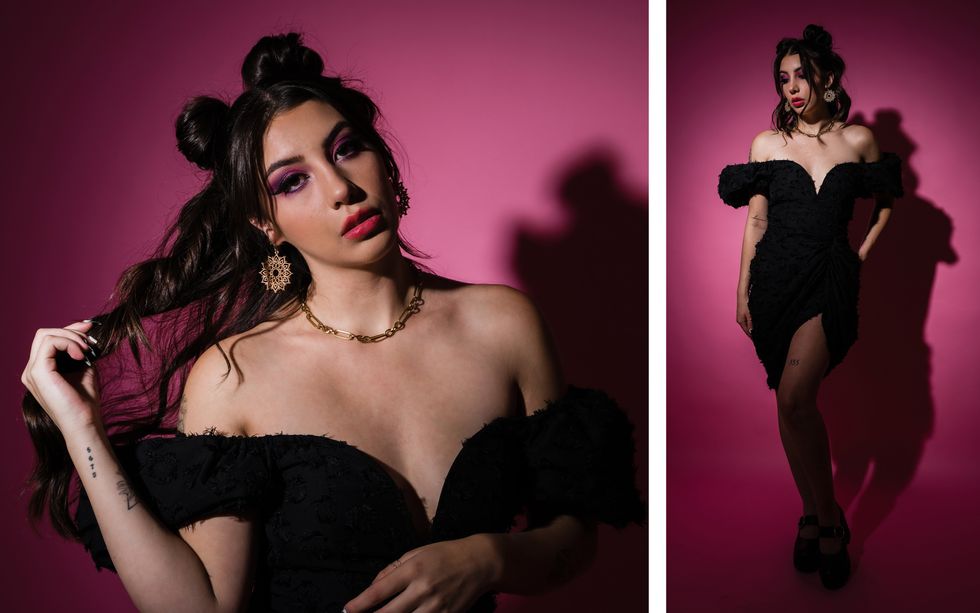 It's been a couple of years since you released music. What made you get back in the studio?
This friendship breakup was something that was really weighing on me. It took a lot of processing, and it was extremely difficult for me. It was worse than any breakup I had. This was someone I knew for 12 years, half of my life, who I felt hurt, used, and betrayed by. My music stems from personal situations, and this was a big one. Everything was just coming together in a natural way. It was meant to happen.

Who do you look up to vocally?
Lady Gaga has such beautiful vocals. I also love listening to Benee.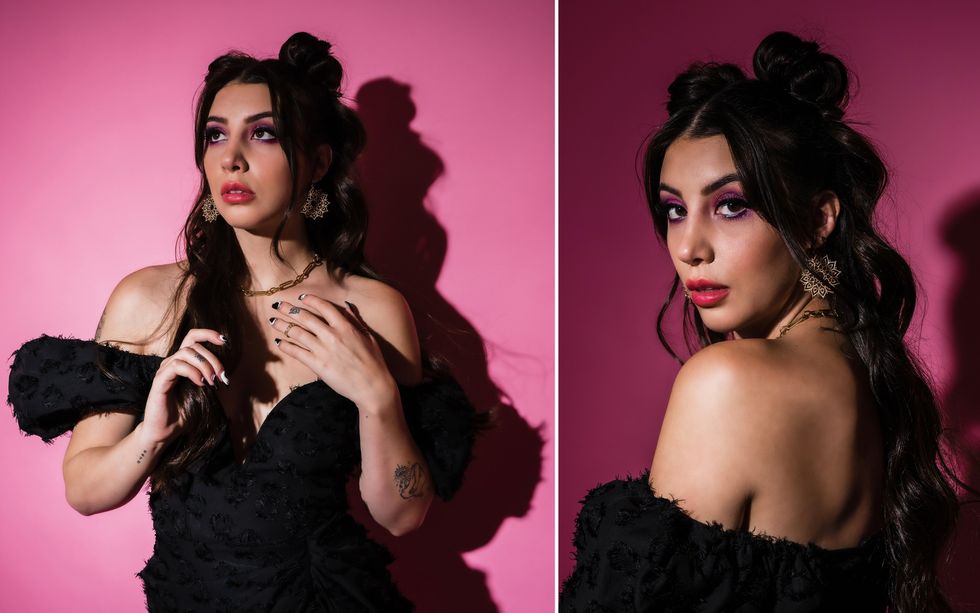 At what point did you decide to take music seriously?
It's still something I am learning, but I have always loved to sing. Growing up, I was told that I wasn't good, or that I definitely wasn't going to be a singer. This made me believe that, so I would secretly practice in my garage at home, or in the car. Eventually, I just went for it and decided to share my voice.

What comes first, the music or the lyrics?
Definitely the story, so I would say the lyrics. However, I have not written the lyrics by myself yet.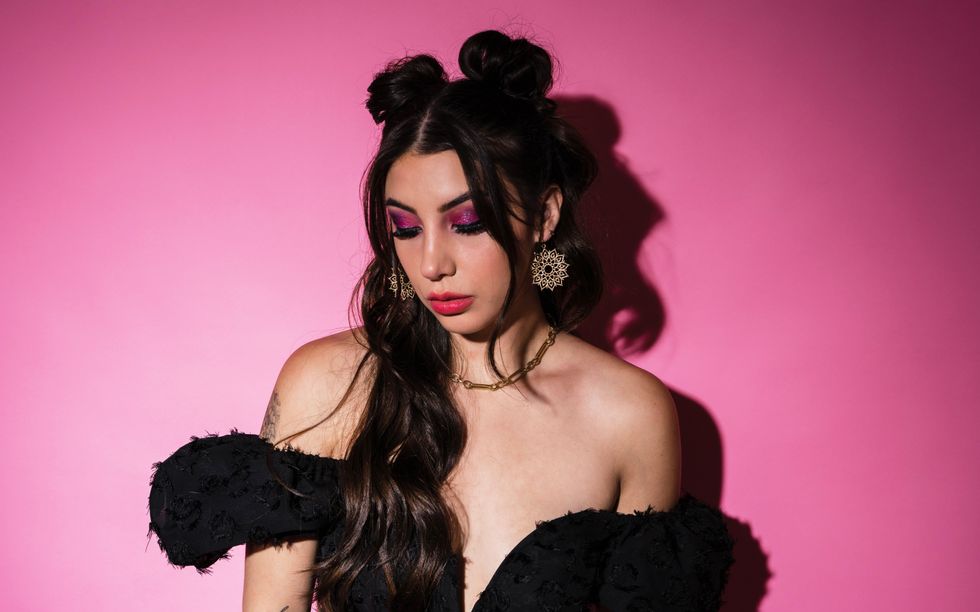 What are your future music plans?
I'm just seeing where my intuition leads me next. I'm honestly not sure.

Who have you been listening to lately?
Sub Urban, Bella Poarch, and Benee. I love the mysterious yet quirky vibes to their music.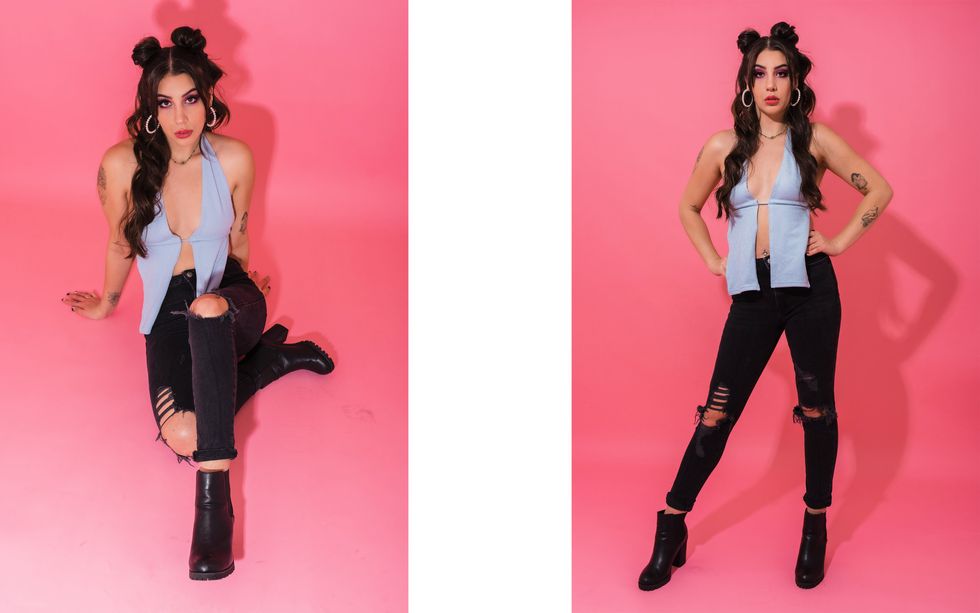 How do you balance music with your YouTube life. Do you keep a strict schedule?
I'm mainly focused on YouTube. The music portion comes every once in a while. I try to have a video in the process of being edited every week, since I edit all of my videos. I try my best to release a video each week, some of them are an hour long!

What's been your favorite haunted house experience?
I loved visiting the Crescent Hotel with my friends. We genuinely had such a good time and the positive energy really shows through the video.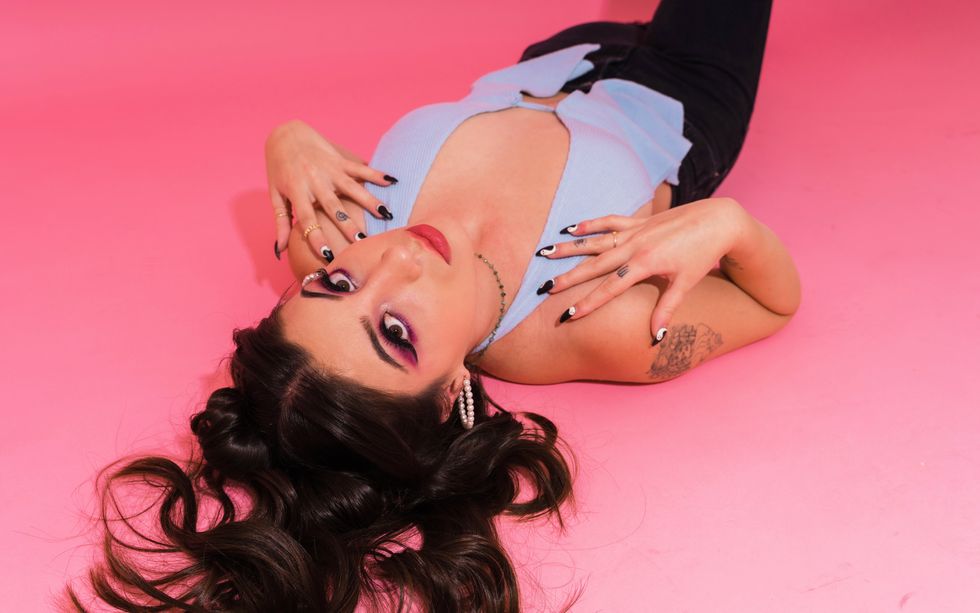 For more from Kelsi Davis, follow her on Instagram and TikTok.