Film Reviews
"Bottoms" Review: Girl Failures Are the New It Girls
Like Barbie before it, Bottoms lets girls be messy and boys be the butt of the joke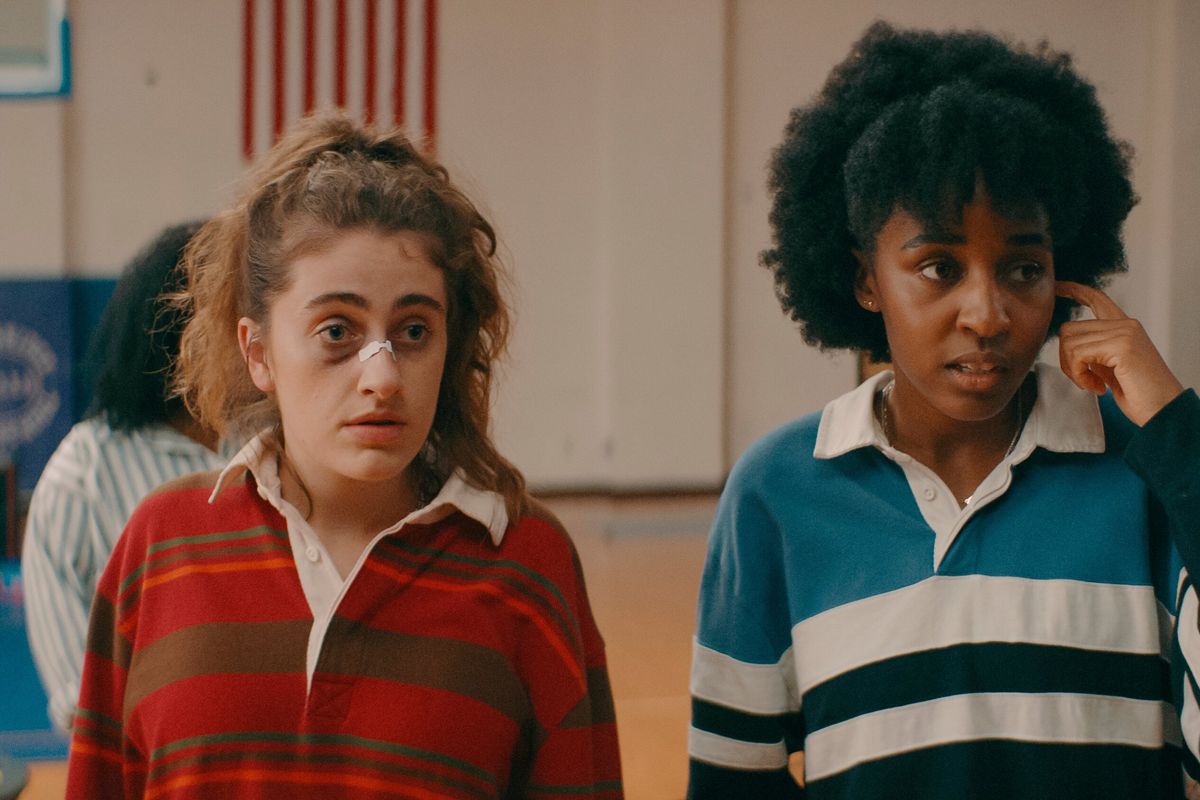 via Bottoms Move
We started the year blessed: by the "girl failures" tweet. In a viral post on the app formerly known as Twitter, user @ricshatty said: "enough girlbosses i need girlfailures. just an absolute loser of a female character. more women who suck!!!!!"
This summer, movies have delivered precisely what we asked for.
---
Joyride offered us an eclectic cast of messy, hilarious, and diverse female characters on the craziest road trip of all time. Barbie, the movie of the summer, gave us existential crises, and depression Barbies, and made a tired mom the most badass hero of the summer. And now, taking this new trope to the extreme is Bottoms, the lesbian high school fight club movie you didn't know was missing from the canon.
After a limited release on August 25th in 10 theatres around the country, the comedic masterpiece has already received rave reviews, a certified fresh rating on Rotten Tomatoes, and the fourth-highest per-theatre opening of the year. The Little Girl Fight Club comedy that could.
What is Bottoms about?
Helmed by the hall-of-fame comedic duo of Rachel Sennott and Ayo Edebiri, directed by Emma Seligman of Shiva Baby, and anchored in no sense of reality, Bottoms lets women be awful — and punch each other in the face.
The premise is outrageous enough to give you insight into the unhinged space this film occupies in the zeitgeist. Two lesbian high school outcasts (Sennott, Edebiri) start a fight club under the guise of empowering women with self-defense while really their goal is the same as other high school movie protagonists before them: to finally have sex. Preferably with the hot, popular cheerleaders (played by Havana Rose Liu and Kaia Gerber).
Bottoms | Official Trailer (2023)www.youtube.com
What ensues in the 88-minute runtime of the film, you have to see to believe. It's a laugh-out-loud comedy that had the cinema in stitches. And there's enough blood and violence to rival a Marvel movie.
Is Bottoms funny? So funny you'll need stitches.
With a cast that fully buys into the absurd caricature of high school — including ex-football player Marshawn Lynch and Nicholas Galitzine, fresh off his victory lap for Red, White & Royal Blue — the commentary is self-aware but never pretentious, and the chemistry is unmatched.
Every single detail is off-the-charts funny. Don't blink, or you'll miss something else to laugh at. The way the football players (who are the epitome of Mojo Dojo Casa House era Kens) wear their full game-day attire at literally every waking moment. The campy posters line the hallways. The "Creation of Adam" style portrait of Jeff (Galitzine) is painted like a mural in the cafeteria. It's an immersive experience in absurdity.
Of course, the stand-out performances belong to our unlikely heroes, Sennott and Edebiri. Like the loser protagonists before them — Jonah Hill and Michael Cera in Superbad, Beanie Feldstein and Kate Dever in Booksmart — their comic timing is hilarious, their quips and banter are irresistible, and you want to watch them forever.
What makes a movie like this work is that even if you don't believe anything else in its world, you believe the characters you're supposed to be rooting for. And, although inarticulate and insane, I believed in these fight club girls. I was rooting for these fight club girls, even (especially?) when they were awful.
And lord, could they be awful. From Sennott's Tyler Durden-like intensity to Josie's outlandish tale-telling, plus their combined and fruitless attempts at cringe-inducing flirting, these characters are the girl-failures we asked for. The losers we want to root for. The types of characters we both see ourselves in and are repulsed by.
More of this, please. Until we get another duo as charmingly chaotic as this one, I'll be waiting for Bottoms to be released nationwide on September 1st.