CULTURE
Honey, the Heartthrobs Are Home
Vanity Fair's Hollywood Issue has brought back the Age of Heartthrobs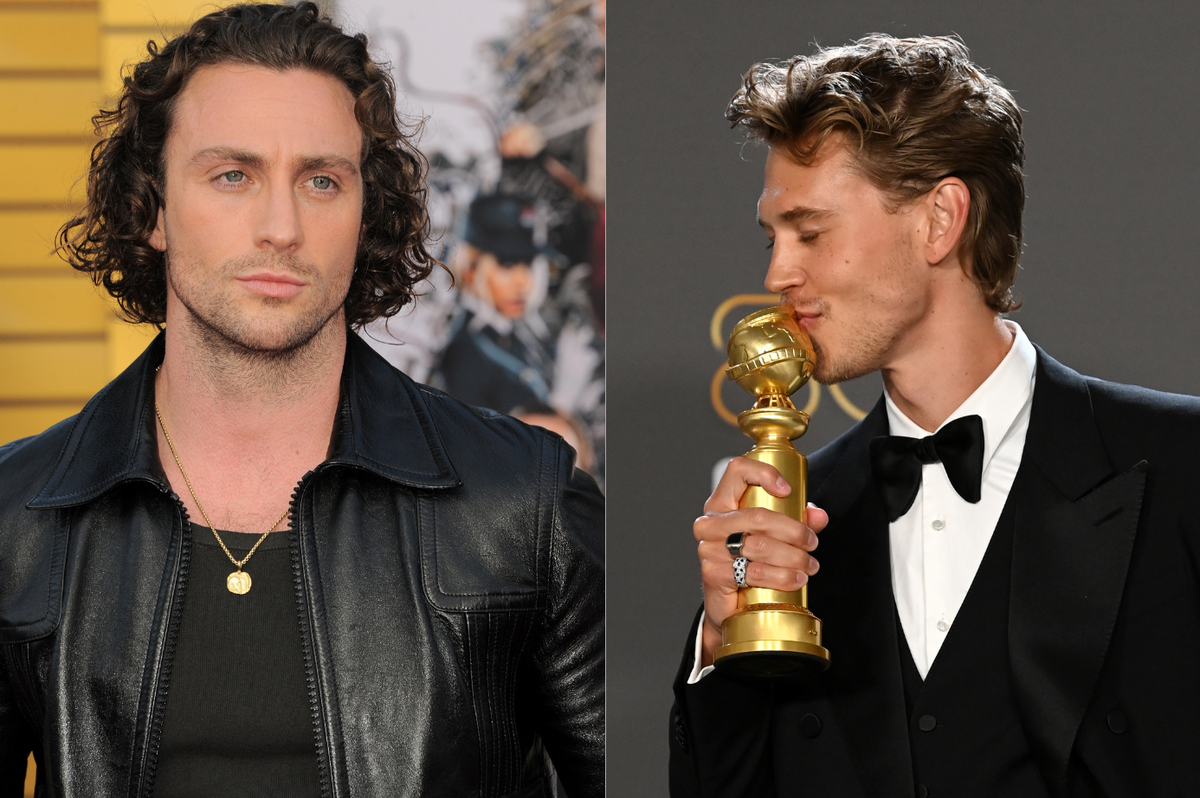 Aaron Taylor-Johnson By Tinseltown via Shutterstock // Austin Butler by David Fisher // Shutterstock
For years, there's been a void in Hollywood. Despite all the young, fresh talent parading along red carpets and across our screens, one type was missing: the quintessential heartthrob.
Heartthrobs of yore had a hold on me — and on pop culture in general. And there have always been jaw-droppingly gorgeous people in Hollywood. That's part of its whole thing. But heartthrobs are in their own class. Their swoon-worthy looks combined with their out-of-this-world charisma place them in a league of their own. But where have all the heartthrobs gone?
---
Despite male celebrities like Timothee Chalamet or Harry Styles winning our hearts, their energy doesn't give heartthrob in classic Hollywood style.

Perhaps, in an age of social media, the endless scrum of influencers and TikTok stars have desensitized us to pure beauty. Liking a photo or scrolling through a feed is blasé compared to slavering over the latest TV interview with your heartthrob of choice and then plastering their limited-edition, J14 posters to your bedroom wall.
Or maybe Tarantino was right when he said that actors don't play "leading men" anymore. "Part of the Marvel-ization of Hollywood is you have all these actors who have become famous playing these characters," he said in an interview in 2022. "But they're not movie stars, right? Captain America is the star. Thor is the star."
Though his statement got backlash, he was right … in a way. I miss the days when I'd go to the movies just to watch my heartthrob take the screen. Because that's precisely what it means to be a heartthrob: you're defined by your charisma, not the pedigree bestowed to you by the industry or a giant like Marvel.
It's why Leonardo DiCaprio mysteriously remains alluring (though he is only allured by women under 25). It's why Brad Pitt remains one of the most famous movie stars in the world, despite not winning an Oscar for acting until 2020.

But never fear, heartthrobs are here.
With the Oscars barrelling towards us, Vanity Fair just released its annual Hollywood Issue. And this year's spread is a feast for the eyes.
This year's coveted cover spot was awarded to Selena Gomez, Austin Butler, Florence Pugh, Ana de Armas, Jonathan Majors, Keke Palmer, Aaron Taylor-Johnson, Julia Garner, Regé-Jean Page, Emma Corrin, Hoyeon, and Jeremy Allen White.

Familiar faces like Keke Palmer and Selena Gomez entertained us as former child stars. But last year marked significant growth in their careers.
Newer faces like Florence Pugh, Julia Garner, Hoyeon, and Ana de Armas have been impressing the industry over the past few years and finally had landmark career breakthroughs in 2022.
But the most revelatory part of the list: the return of the heartthrob. Austin Butler! Jonathan Majors! Aaron Taylor-Johnson! Regé-Jean Page! Jeremy Allen White! Siri, play 'Woman in Love' by Barbra Streisand! Siri, add 'My Man' to the queue!
And. Vanity Fair, I want to thank you for your service. From the bottom of my throbbing heart. The creative direction held nothing back. Set a dark, sexy club, the entire set harkened back to old Hollywood. And though the diverse cast selected signals a long-awaited, inclusive standard of beauty, the charm of the classic Heartthrob is alive in this intergalactic generation of superstars.