Film News
Is Aaron Taylor Johnson the New James Bond?
Aaron Taylor Johnson appears to be a frontrunner for the next 007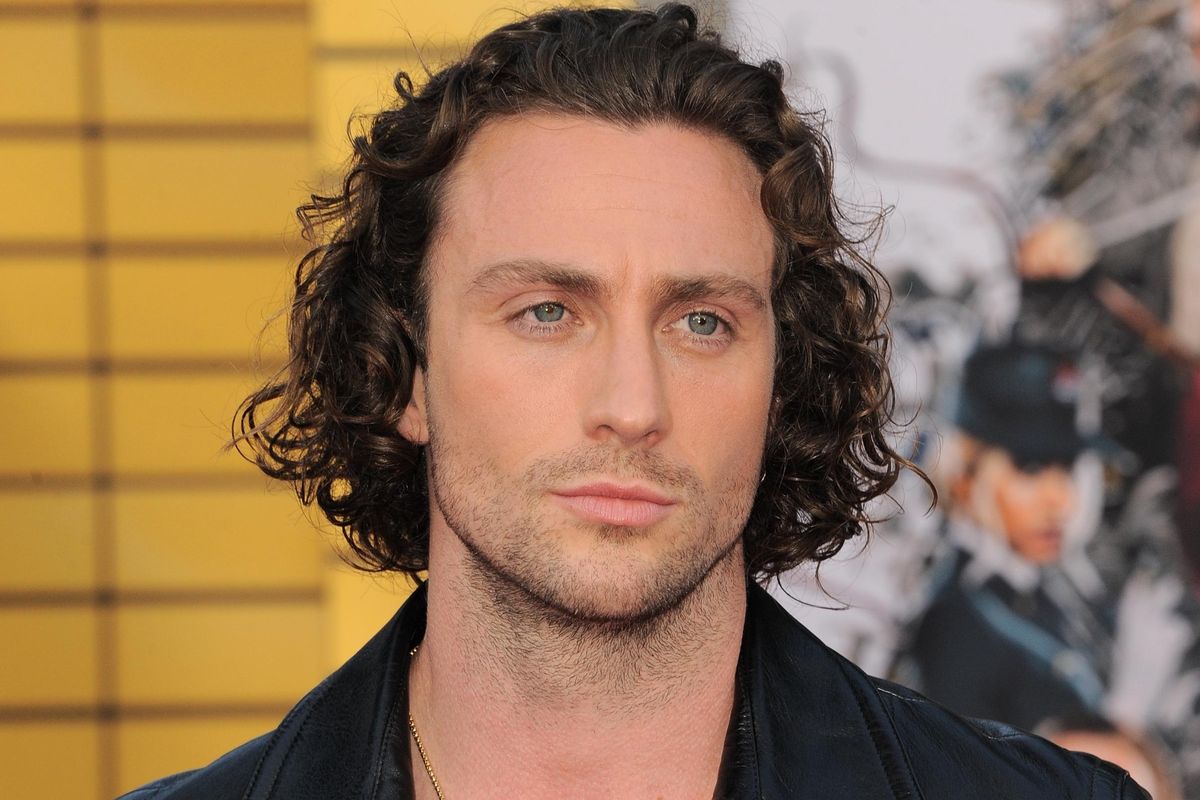 Tinseltown, Shutterstock
For the past few years, there have been whispers about who will be the next actor to take on the coveted role of James Bond. That icon-making moniker, 007, cannot be passed down casually. The stakes are high. The wait has been long. But could we finally have our next Bond in 32-year-old Aaron Taylor Johnson?
---
There have been many names thrown into the ring for Daniel Craig's successor. For a time, many speculated Idris Alba. Some said Richard Madden, of Game of Thrones —and now Marvel Studio's Eternals — fame. There was a brief moment where Harry Styles was rumored to be in talks for the role. Other speculated candidates include Tom Hardy, John Boyega, Sam Heughan, and so on and so on.
\u201cWho should be the next James Bond? https://t.co/UWZhU7iFPh\u201d

— The A.V. Club (@The A.V. Club) 1672793135
At the conclusion of the most recent Bond installment, No Time to Die, it seemed that a female Bond could be in the cards. However, that was ruled out by the Bond producers who verified that the next Bond will be male. So some British man in his 30s — young enough to take on the 10-12 year commitment, but old enough to be realistic.
But eventually, we'll hear a decision. Let's hope soon. Aaron Taylor Johnson appears to be the frontrunner for the part — especially after his Blockbuster-shattering role in Bullet Train.
Johnson has always had leading man potential, but his career's currently on a rapid upward trajectory and he's finally getting the recognition he deserves.
His breakout role was in the 2008 Britsh teen movie Angus, Thongs, and Perfect Snogging. He then went on to find leading role success in films like Kick-Ass, Anna Karenina, and even a brief time in the Marvel Cinematic Universe. But the buzz around his latest role makes him prime Bond fodder.
Bullet Train, a feature-filled with heartthrobs and action could have been okay if they hadn't forced the cast to do those Guy Ritchie-esque accents. A box office success, it's maintained a consistent spot on the Netflix Top 10 list. More importantly, it put Johnson on the map.
But is Aaron Taylor Johnson truly the new James Bond? Nothing official has been released but word on the street (yes, including Deuxmoi) is it's looking good for the 007-hopeful.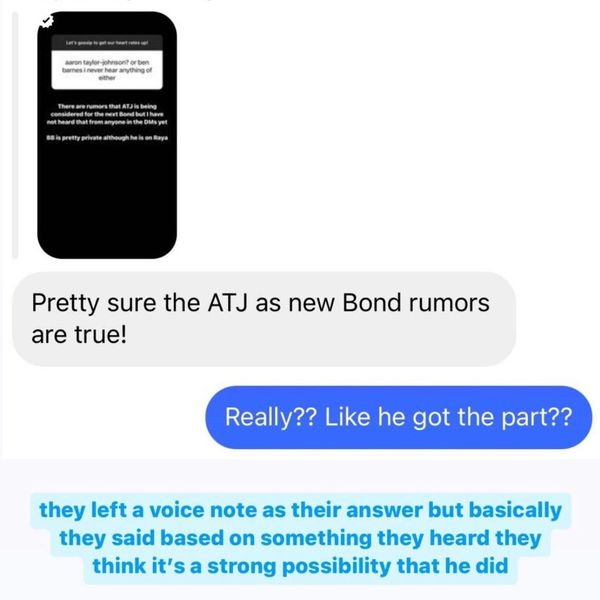 The Sun stoked these rumors in November with reports that Johnson had impressed producers in a "secret audition". It's also confirmed that he spoke with producers in a recent meeting. However, the only wrench in the plan might be this: Johnson's getting a titch too famous.
Bond is a star-making role. It puts actors on the map, making them household names. But the producers want someone they can take to those heights with the Bond franchise. Not someone who already has a mega-fan base or is known too well known for a former role. So, that rules out Harry Styles, I guess.
Johnson's right on the cusp of this kind of fame. Especially considering he's about to re-enter the Marvel Cinematic Universe as the lead in Kraven The Hunter. He's also supposed to co-star in The Fall Guy alongside Ryan Gosling.
While all of this is good news for Johnson's career and for us as viewers, that might be the only thing keeping him from Bond. Only time will tell. Either way, I'll be in the front row of whatever movie ATJ stars in next.