STYLE
Big Transitional Fits: Best Celebrity Fall Fashion (So Far...)
A guide to how to dress for fall from your favorite celebs from fashion week, the US Open, and more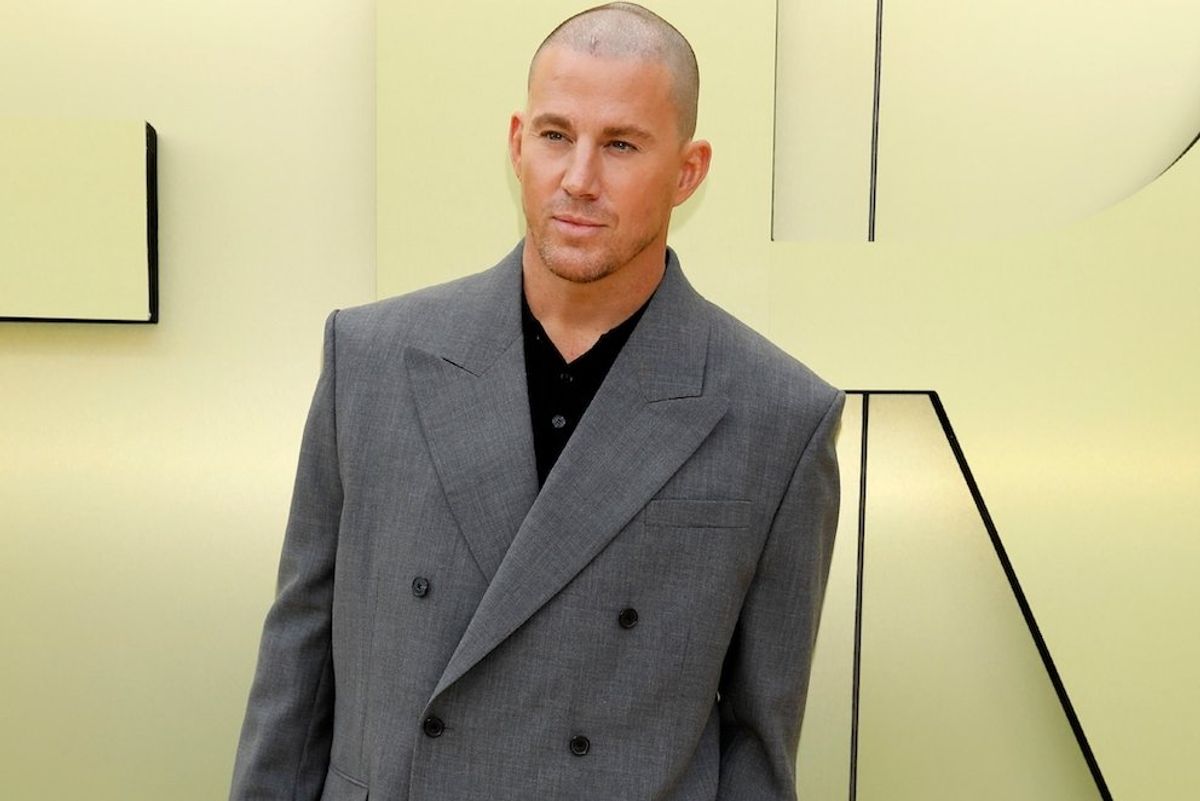 By Kathy Hutchins // Shutterstock
The summer-fall season is a hard one to dress for. You have to keep your eye on the weather app at all times. If you dress for the morning chill, you'll be sweltering by noon. If you go out in summer attire, you might find yourself shivering through the day, wishing for a fall layer. There's no winning.
From a style perspective, this makes it hard to plan outfits. If you, like me, are a summer lover, you're mourning the days of airy shorts and teeny tanks and the nights of going out tops and no jackets. If you're fiending for fall fashion, you're aching to pair everything with an oversized blazer, to break out your layers, and live in your long pants again.
The key to surviving this in-between season is mastering transitional dressing.
---
TikTok's favorite stylist, Allison Bornstein, is an advocate for shopping your own closet. With some chic rules of thumb, you can dress for the weather without sacrificing style.
Her rules for transitional weather dressing?
1. wear your favorite summer formula (like a mini and a tee)
2. add a fall shoe
3. add some fall textures like a knit or suede or leather (or all 3!)
With this formula, you can create an endless rotation of fits. To add even more interest, I'm an advocate for buying one key piece each season so all your basic formulas feel current and relevant without you having to buy into every microtrend.
For inspiration, I've been watching fashion week streams and glued to my feeds to see what my favorite celebs have been wearing to brave the midday heat and evening chill. From all this research, I've identified some of the hottest transitional trends to look out for, and how to style them according to your favorite celebs.
All products featured are independently selected by our editors. Things you buy through our links may earn us a commission.
Sofia Richie: Brown Denim and Double Denim
The queen of chic, Sofia Richie's classic style isn't made by following trends, it's by setting them. So if Sofia says something is in, it's in. This TikTok outfit has done numbers — so don't be surprised if you see me and other loyal Sofia fans replicating this look. It's a combination of two trends: chocolate-toned brown denim and Canadian tuxedos.
Channing Tatum: Double-kneed Jorts
Eras tour outfits were all the rage this summer — from cowboy hats to glitter and rhinestones galore — but this unexpected Swiftie, Channing Tatum, is ringing in a trend I'll be watching for fall. Double-kneed workwear pants are a staple of the vintage-loving Dimes Square/Silverlake set. But cutting them off into shorts is genius — and perfect for the changing weather.
Jeremy Allen White: Mesh
Say it with me now: yes, Chef! Jeremy Allen White has been spotted in a slew of easy, breezy summer looks this year — from white tanks to short shorts. For fall, he's embracing mesh button-downs and you should, too. Chef's orders.
The Biebers: Leather Jackets
The Biebers either dress like they're going to separate events or like they're twins being forced to match by their parents. And you know what, I'm here for both. We've seen biker jackets, varsity jackets, and more pass through the trendscape. But now the Biebers are proving that a classic leather moto is back for fall. Style it like Hailey or Justin for completely different takes on the same staple.
Charles Melton: Distressed pants
Preppy chic has been on the rise for a while. It's only become even more popular with the advent of Old Money style. Charles Melton shed his Riverdale teen dream roots with this very sophisticated Ralph Lauren look. The polish of the blazer is offset by the distressed workwear pants, that give the look an edge and some of that fall texture.