CULTURE
Succession-core? Sofia Richie Style? "Stealth Wealth" and the Lie of "Looking Rich"
Quiet luxury isn't that quiet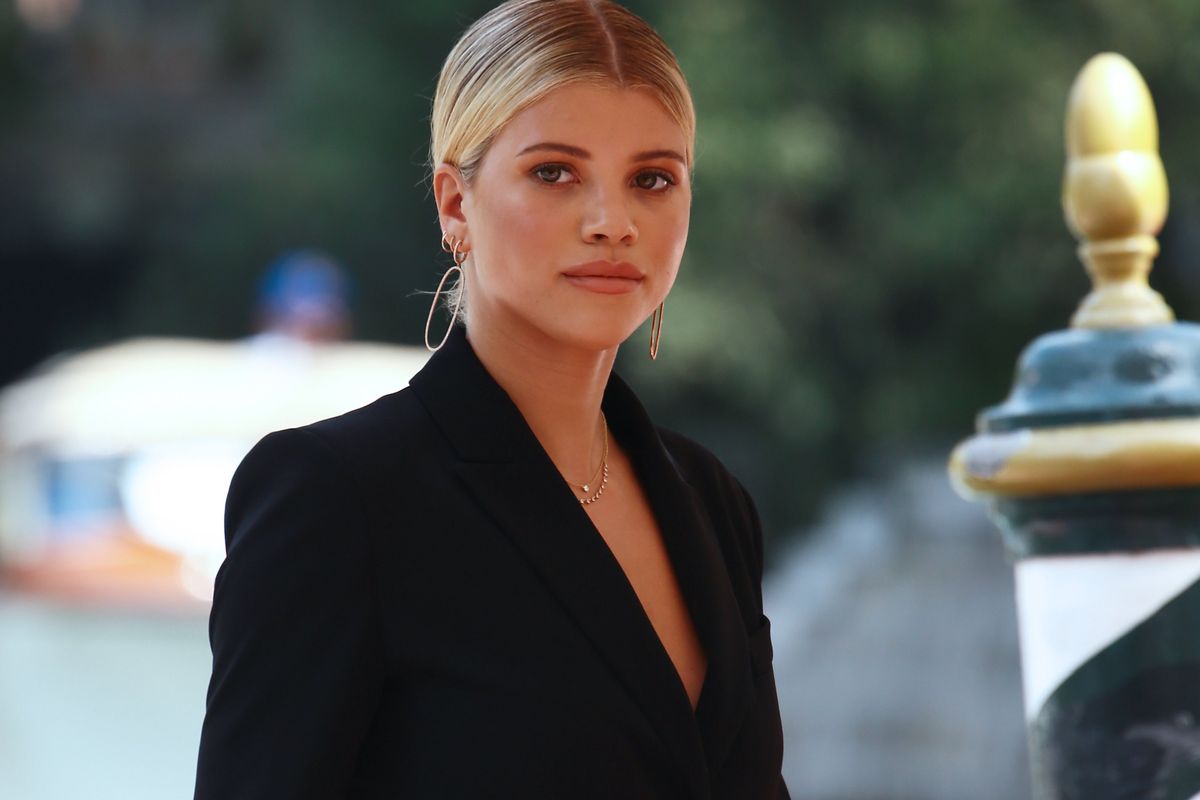 By Matteo Chinellato // Shutterstock
Rich people can dress badly too

When the new season of HBO's Succession aired, of course, there was all the usual commentary and speculation — who would take over the Roy's empire? What awful thing would this family do to each other next? What the hell did all that business stuff mean?
But this season more than ever, people were talking about the clothes.
---
But why? In Succession, the attire is mostly business suits and the conservative attire of the super-rich. It's not the riveting vacation wear of White Lotus — despite its plethora of ritzy and glamorous settings. No, whether they're in the boardroom or boating between Greek Islands, the Succession cast keeps it buttoned up. And this was exactly what got everyone so intrigued.
Instead of the ostentatious clothing of the nouveau riche, fashion commentators argued, the Roy's outfit choices revealed a type of style preferred by old money. Reserved, quality-focused clothes with nary a label in sight are chosen from big-name brands and peacocking.
While this has always been the case in Succession's costume choices, it was brought to the forefront of conversation after Tom's speech about the "ludicrously capacious bag" that Greg's guest brought to Logan's party in Episode 1.
While the oohing and ahhing at fictional billionaires on television was an interesting thought experiment, it wasn't until Sofia Richie's wedding that "Quiet Luxury" became the ruling trend of the moment.
Think about it: the Met Gala, the Coronation — none of them infiltrated the public consciousness the way Sofia Richie's wedding did. For a mid-tier nepo baby, mostly known for being the former girlfriend of Scott Disick and the daughter of Lionel Richie, there was no real reason for this wedding to be so momentous.
But with the unending press coverage of the Gen-Z brides' mastery of social media, people are still calling this the wedding of the year — maybe even the decade. Even Hailey and Justin Bieber's wedding got this much constant attention on social media. It was a Pinterest dream. The American royal wedding, some are calling it. A fantasy grounded not in over-the-top spectacle or Dolce and Gabbana gimmicky clothes (we're looking at you, Travis and Kourtney) — but in its simplicity.
Sofia's subdued, classic-inspired outfits for the whole weekend contained minimal labels, modest silhouettes, and a more mature, put-together style than the zeitgeist has been used to.
Many compared her pinned-up, classic style to Hailey Bieber's more laid-back, casual style. I mean, Hailey famously wore a custom pair of Air Force 1s to her wedding. Sofia spent the whole weekend in a parade of Chanel slingbacks.
So, with the wedding that launched a thousand Pinterest boards, the it-girl crown was passed from Hailey and her cool girl, #CleanLook glory, to Sofia, whose aspirational "stealth wealth" set a new tone for emerging trends.
But here's the question: is "Quiet Luxury" really that quiet?
In the past month, searches for brands like Chanel, The Row, and Loro Piana have skyrocketed with people trying to emulate this more subdued, old-money look. However, if we all recognize pieces from The Row, for example, aren't they also status symbols … just without the logos? No one would claim that carrying a Birkin is "Quiet Luxury" or "Stealth Wealth" anymore since we all recognize the signature bag. Yet, it follows all the rules of those monikers — quality-focused, exclusive, minimal logo.
And, when you think about it, what makes Sofia Richie's wedding Quiet Luxury? The girl had three dresses custom-made by Chanel, with the famous Chanel rosette prominently featured in place of logos. Her looks would have been at home at the Met Gala. Not to mention the multiple Vogue videos showcasing her fittings at Chanel —that doesn't sound so stealthy to me.
Her wedding was also held at Cap Du Eden Roc, one of the most famous luxury hotels in the world. Every girl with generational wealth has a photo of its monumental steps on her Instagram, trust me. And for the cherry on top, Joel Madden sang the Good Charlotte song "Lifestyles of the Rich and Famous" at her bachelorette party.
None of this is bad. In fact, it's all pretty iconic. But the media has misappropriately turned this wedding into emblematic of "Quiet Luxury" when in fact … it's just luxury.
Another term for this aesthetic of affluence is "Old Money." Though this term is not new, it more aptly encapsulates what's really capturing the public's attention. The allure of — and desire for — generational wealth is a tension that sits at the heart of Americana.
American culture loves the "rags to riches" story of the self-made person (Kylie Jenner being the exception). However, the "refined" appeal of the old money set still has a hold on us as a culture. Hence, the reign of nepo babies — even fictional ones, like those in Succession.
But before you go risking it all for a Loro Piana t-shirt, ask yourself — is this an aesthetic you even like? Most of the fits flashing across TikTok are just … boring? Not to mention, so much of the aesthetic is rooted in European standards of beauty — read: whiteness and thinness are the prerequisites of this aesthetic.
@mark_boutilier

#duet with @jemcityusa Nah this is WILD… #oldmoney #oldmoneyaesthetic
The "Old Money" aesthetic is, by definition, not new. The current iteration of it is defined by cashmere, pleated pans, and J Crew tote bags. But every recession period makes fashion turn back to more subdued styles.
Some are even calling a version of this trend "recession-core." Recession core frowns on overly prominent declarations of wealth. No labels, of course, but also no big jewelry and no bold colors or fabrics.
While this might be appealing to some, it's young people on TikTok who are enamored by this trend. While bold colors and Y2K style ruled the first few post-pandemic years, this next phase of fashion seems to prioritize "looking rich."
While the economy is on a downturn, of course, the allure of generational wealth is more potent than ever. But the thing about dressing rich? It won't make you look rich.
Just because the veil has been lifted on some aspects of the lifestyles of the uber-wealthy — Eden Roc: in; capacious bags; out — there is so much about that world that is purposely concealed from us mere mortals.
Even if you study the clothes, Instagram geotags, and hobbies of the super-rich, they'll never confuse you for one of them. With purposely tight inner circles and generations of gatekeeping on their side, trying too hard to seem rich is a fruitless effort. Even Anna Delvy could only keep up the charade for so long — and she did it by convincing a bunch of new money try-hards that she was an heiress, not people with generational money.
Attempting to "look rich" is gauche, whether you're doing it with big brands or whatever Zara collection they're rolling out to catch the stealth wealth trend. And moralizing an aesthetic just because it reflects the exorbitantly wealthy is problematic for a number of reasons.
But beyond that, I think we can do better. I think fashion can be more interesting. If the "Quiet luxury" trend speaks to you, be my guest and pour your life savings into The Row. But don't capitulate to the idea that just because rich people have something, the rest of us should want it.