Culture News
UPDATE: MEGADETH Fires Bassist In Wake Of Underage Grooming Accusations
David Ellefson is accused of sending explicit messages to a minor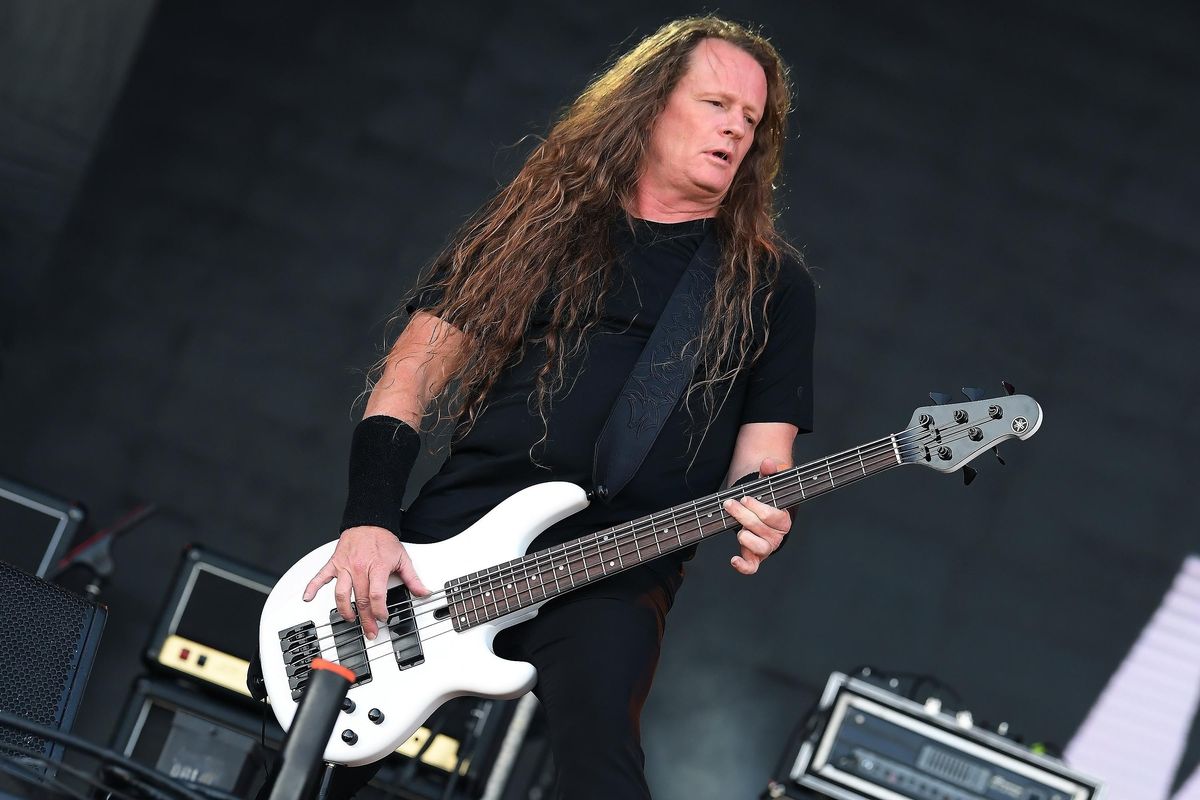 By A.PAES (Shutterstock)
MEGADETH bassist David Ellefson has been fired from the band due to him allegedly grooming and seducing an underage fan.
A few weeks ago text exchanges and explicit video calls between the legendary metal bassist and a young girl leaked everywhere online. Ellefson called the situation "certainly embarrassing," but added that the materials were "taken out of context and manipulated to inflict maximum damage to my reputation, my career, and family."
---
The situation took a weirder turn when Ellefson posted a message from the young girl in question, who claimed she was of legal age at the time of their sexting. "I'm the girl people are talking about in the posts about David Ellefson right now and I just want to tell my side of the story because people are sharing misinformation and the situation is getting out of hand without the truth being out there."
She went on to say that: "Yes, those video calls did happen, but I was the one to initiate them, and never was I underage... I was always a consenting adult. Nothing inappropriate ever happened before that. It was all consensual, I'm not a victim and I have not been groomed in the slightest as I was the one to initiate it."
She reaffirmed that she was "not a victim" and that the exchanges were all "consensual." She added, "I don't know how it got to this point, but a lot of information is being left out by the people purposefully trying to harm him."

Now, Ellefson's bandmates have officially fired the bassist after taking pause to assess the situation. "We are informing our fans that David Ellefson is no longer playing with MEGADETH and that we are officially parting ways with him," the band wrote on their Facebook, "we do not take this decision lightly."
They concluded that: "While we do not know every detail of what occurred, with an already strained relationship, what has already been revealed now is enough to make working together impossible moving forward."
Check out the full statement below: