Frontpage Popular News
Coachella Is Out: Music Festivals To Go To Instead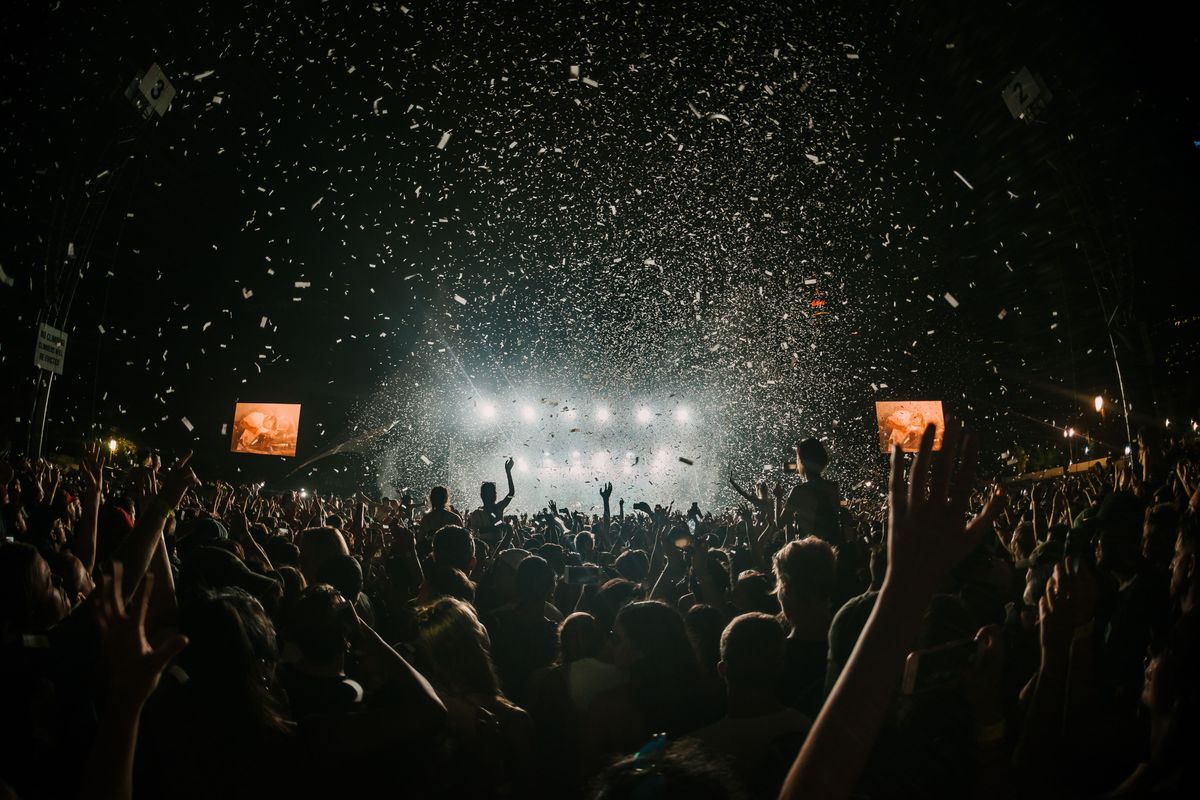 Danny Howe via Unsplash
Coachella has always been the mecca of music festivals. Yes, it's known for its celeb spottings and boho-chic crochet outfits. But it's also a bucketlist festival for artists. It's a capstone show that many performers use to flex their best stuff — whether it be unreleased music or a surprise guest. Why wouldn't you? The crowd of 100,000 people per weekend is sometimes the biggest stage these artists have seen.
---
As a victim of Coachella's grasp, last year I decided to make the pilgrimage. After spending close to my life savings on hotel, shuttle passes, a GA three-day pass, and flights, I was met with the cancellation of both my flight and Kanye West's performance. I somehow made it to Coachella Valley, but it was not an easy battle.
The food there is overpriced and just plain awful, There are no water stations in sight (great news for those in the middle of a literal desert). And the hotels were often an hour drive away from the actual venue. It's a lot of work to see maybe one wild James Charles, with hours spent on your feet trudging through the grounds. And here's what they don't tell you: most of the celebs are sequestered in VIP tents anyway, not roaming about with the likes of us.
Plus, there's the added pressure to look like you were personally styled by Revolve when you have no brand partnerships under your belt. It's become an influencer-driven event riddled with VIP parties and even Revolve's own invite-only Revolve Festival…The opportunity to go to Coachella for a brand is quite different than a normal attendee's experience.
This year, we saw Coachella's decline. The short performance by Frank Ocean followed by his cancellation of his Weekend 2 performance…The viral TikTok of $60 coffee breakfasts. The talks of influencers driving to Indio, California just to take photos and leave?
What I'm saying is: while Coachella is all the rage for the rich and famous, there are plenty of festivals where you get the same, possibly even better experience at a lower price. The whole thing is starting to feel a little too privileged and there are certainly more stages across the globe where you can feel better spending your money. (Plus who wants to get sick from that desert dust?)
If you want to go to Coachella as a Bucket List checkoff, go ahead! It's an experience that isn't for everyone, but that doesn't mean you won't have fun. However, if you want to go to a music festival that isn't Coachella…here are my recs.
Firefly Music Festival - Dover, Delaware
Owned by Coachella producers AEG Presents, you will see a lot of similar artists performing at Firefly in Delaware. A four day festival, there's less stress but equal amounts of fun. Previous performers include Lizzo, Dua Lipa, The Killers, Billie Eilish, and Panic! At The Disco.
Reading And Leeds - Reading and Leeds, England
Simultaneous festivals Reading and Leeds are England's biggest music festivals. It's also a celebrity hotspot, with previous crowd attendees being One Direction's finest: Louis Tomlinson and Niall Horan. This year's lineup includes Billie Eilish, The Killers, Lewis Capaldi, Sam Fender, and FOALS.
Sea Hear Now - Asbury Park, New Jersey
A music festival on the beach just makes sense…and in Bruce Springsteen's hometown nonetheless. Asbury Park is iconic for music, and Sea Hear Now brings the greats like Stevie Nicks to town. 2023 Sea Hear Now includes Greta Van Fleet, Foo Fighters, The Beach Boys, and Weezer.
Musiliac Festival - Aix-les-Bains, France
If you were already looking to spend money on flights for Coachella…why not go to France instead? The Musiliac Festival draws huge crowds, with performances by Iggy Pop, Arctic Monkeys, Phoenix, and Selah Sue lined up.
Rock Werchter - Werchter, Belgium
The biggest names in the music industry are going to Rock Werchter this year. See all your fave artists like Rosalia, Machine Gun Kelly, Red Hot Chili Peppers, Lil Nas X, and The 1975 all in one weekend in Belgium. Festivals are the best way to get floor seats to a bunch of artists in a row, and Rock Werchter will not disappoint.