CULTURE
Sell Your Weekend 2 Ticket — Coachella Has Fallen Off
Is Coachella even worth it anymore? Apparently, the once-must-go music experience has fallen off and 2023's Weekend 1 proves it.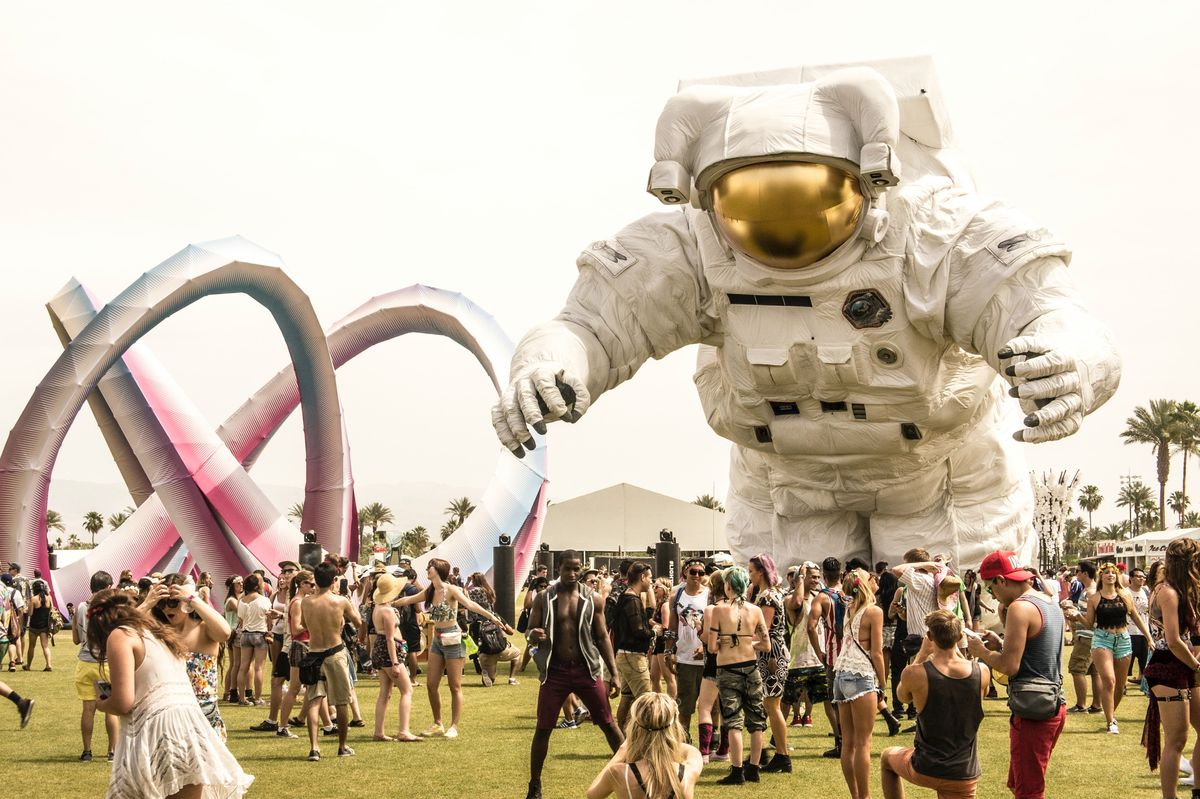 On Wednesday, April 19th Frank Ocean announced that he would not appear for his scheduled Weekend 2 set at the Coachella music festival, fans everywhere lost their minds. But after his controversial Weekend 1 performance, most Frank Ocean devotees were not surprised. And given the festival's declining attention, many claims this is the final nail in the Coachella coffin. So sell your ticket and spend your weekend doing literally anything else — Coachella is dead and Frank Ocean buried it.

---
Here's what happened at Coachella 2023 Weekend 1:
When Frank Ocean was announced as the headliner for the April 2020 Coachella festival, fans rushed to get their tickets in the hopes that they could glimpse the ever-elusive singer perform a rare set on one of the greatest stages in the world.
This was one year after Beyonce's milestone headline performance at the festival. She released it as a live album and a Netflix special. Beyonce's Homecoming set the bar high. At that point, Frank fans were ready to travel from far-flung climes to attend the singer's first live performance since 2017.
But then, the festival got canceled due to COVID-19. The future of live music was precarious. And some fans joked that their favorite hermit-like artist had orchestrated the entire global pandemic as a plot to avoid playing in the festival.
So, imagine their surprise when Frank was announced as the 2023 headliner — to make up for the canceled 2020 show. The most eager fans secured their spots for Weekend 1. The rest opted for Weekend 2 tickets, in order to escape the massive crowds of influencers that flock to the first weekend each year.
When that fateful April 16 2023 arrived, a long-held dream was about to be fulfilled. When that fateful April 16 2023 ended, fans were left with mixed feelings and merely half of what they paid for.
What went wrong with Frank Oceans 2023 Coachella Set?
While only Frank and his inner team can say for sure what happened, speculation and rumors are plentiful.
Apparently, his set was supposed to be a gigantic production featuring an ice rink and 120 professional hockey players and Olympic figure skaters. However, at the 11th hour — just days before the big show — there were rumors that Ocean had suffered a leg injury so the show had to be completely revamped. Most of the skaters were cut and those who remained had their roles significantly reduced.
"Those figure skaters got cut not because there was an ice issue, not because there was something wrong," said "Empty Netters" podcast hosts and former hockey players Dan and Chris Powers in a recount of the behind-the-scenes process. "There was no malfunction. He [Ocean] was straight-up like, 'F–k this. I'm not doing this anymore.' And [to] these 120 people [he] had bused out here, he was just like, 'You guys aren't doing s–t now.' So it was just like a wild flip."
\u201cWhen it really comes down to it re: #FrankOcean and #Coachella\u2026these are the people I feel the worst for.\n\nLike they said \u2014 blood, sweat and tears only to have the rug ripped out from underneath them.\n\nThese are the people who bring experiences to life, they deserve better.\u201d

— Festive Owl (@Festive Owl) 1681729465
So, with no ice rink, a restructured performance, and an unspecified injury, Frank Ocean made his way onto the stage an hour after he was scheduled to perform. For a moment there, fans doubted he'd ever show up. Some say the schedule's online listing momentarily changed from listing "Frank Ocean" as the headliner to "Surprise Guest."
Fans were panicking! After all this anticipation, would Ocean really leave them bereft?
When the crooner did make it onstage, he was dressed in an understated puffer jacket and meandered about the stage behind a screen. But even this mediocrity sent his devotees into a frenzy.
The set was brief, had minimal production values, and featured a wide range of songs from throughout his discography. He remixed and reworked familiar favorites like "Novacane," "Pink + White," "White Ferrari," and "Crack Rock." He even excavated the fan-favorite Django Unchained outtake "Wiseman," which he'd released via Tumblr years ago. Most exciting, he teased a new album in the works — and his fans went crazy.
In a heart-shattering moment of vulnerability, Ocean paid tribute to his late brother, Ryan Breaux, who died in a car crash in 2020 at only 18 years old.
And right when things were running smoothly — although sans the original high-caliber production — it was all shut down, literally.
Due to Ocean's tardiness, his set was cut short by the event organizers. Trying to avoid fines (which they had to pay anyway), the festival pulled the equivalent of turning the lights on in the club. "Guys, I'm being told it's a curfew, so that's the end of the show," Ocean said before terminating the set abruptly. "Thank you so much."
Some fans left disappointed. Others were happy to have laid eyes on the elusive singer. Most wondered what he had in store for Weekend 2. But they didn't have to wonder for long.
Citing a doctor's recommendation, Ocean canceled his Weekend 2 slot due to two fractures and a sprain in his left leg. "It was chaotic," Ocean said in a statement. "There is some beauty in chaos. It isn't what I intended to show but I did enjoy being out there and I'll see you soon."
Ocean will be replaced by Blink 182 — marking the second year running that a headliner's pulled out of the show. Last year, Kanye West canceled his 2022 Coachella set. This year, it's Frank. But even despite the chaos, onlookers have noticed a trend: Coachella is not what it used to be.
Is Coachella irrelevant?
Since 1999, the Coachella Valley Music and Arts Festival has brought music lovers to convene under the desert's clouds of dust in Indio, California.
But while music festivals are a dime a dozen, Coachella is a social and cultural phenomenon. Unlike many other festivals, Coachella is just as much about the scene as it is about the sounds — perhaps even more so. The event draws music lovers from around the world. They're hoping to see and be seen in this magical desert stomping ground where celebrities drift amongst the rest of us normies.
As the internet age progressed, Coachella became a haven for festival style. Glastonbury — in London — has its signature uniform of wellies and cutoff denim. And fashion divas like Kate Moss and Alexa Chung flagrantly flaunt Glasto style. In a similar way, certain celebrities are hallmarks of Coachella style. Think Vanessa Hudgens in a flower crown and the Jenners rocking the festival's boho-chic.
Over the past few years, Coachella has been dubbed the Met Gala for Influencers. With just their VIP tix and cellphones, Influencers have made Coachella content creation into a blood sport. Taking a grid photo by the Coachella Ferris Wheel is content gold — which explains why brands like REVOLVE have made Coachella their playground, too.
2022 was the peak of the influencer-ificiation of the festival. REVOLVE had their very own private section for invited guests only. And testimonies from inside the exclusive tent confirmed the event's disorganization and chaos.
This year, TikTokers who left the festival early or opted out completely went viral. Even Vanessa Hudgens — the unofficial queen of Coachella — snubbed the experience. But why?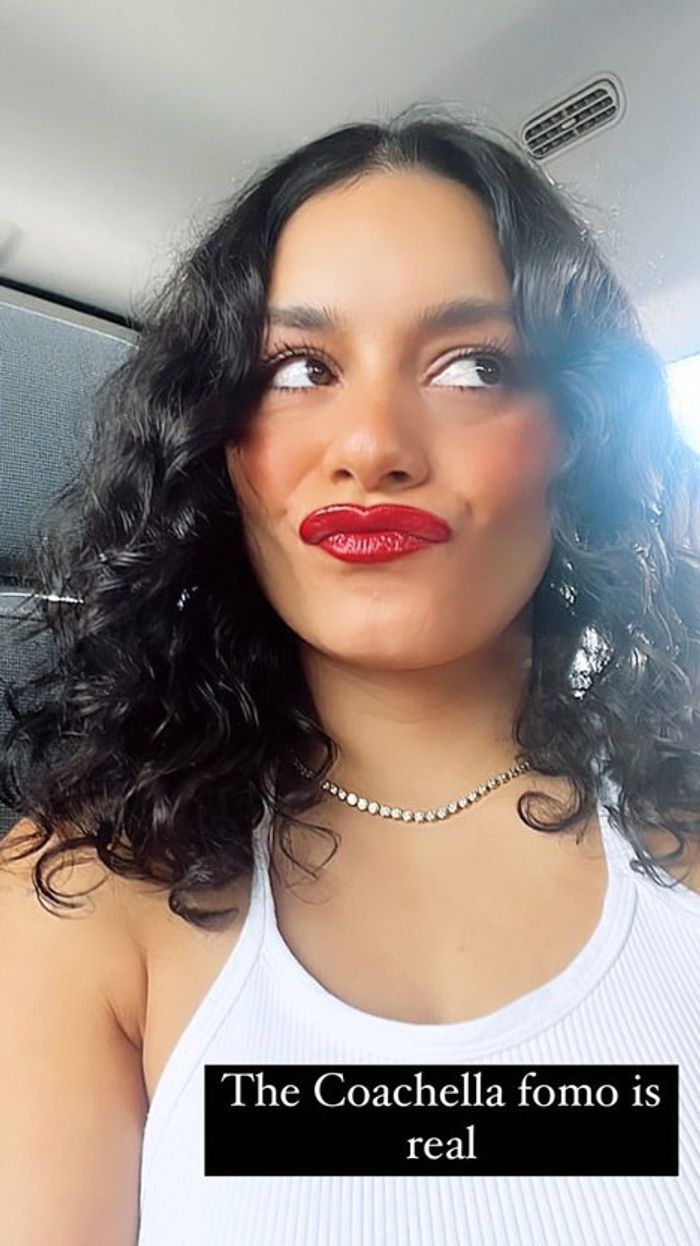 Vanessa via Instagram stories
After the Tarte Dubai influencer trip fiasco, consumers seem less convinced by ultra-aspirational content. They want content they can relate to — not desert footage of VIPs flanked by celebrities. In the age of the Influencer, the very thing that used to draw crowds is what's keeping them away in droves.
What does this mean for Coachella in perpetuity? Only time will tell. But for Weekend 2, if you were hoping to see Frank Ocean, sell your ticket now.