MUSIC
MUSIC | 2017 brought a string of exciting singles from the heavy-hitting, genre-blending rocker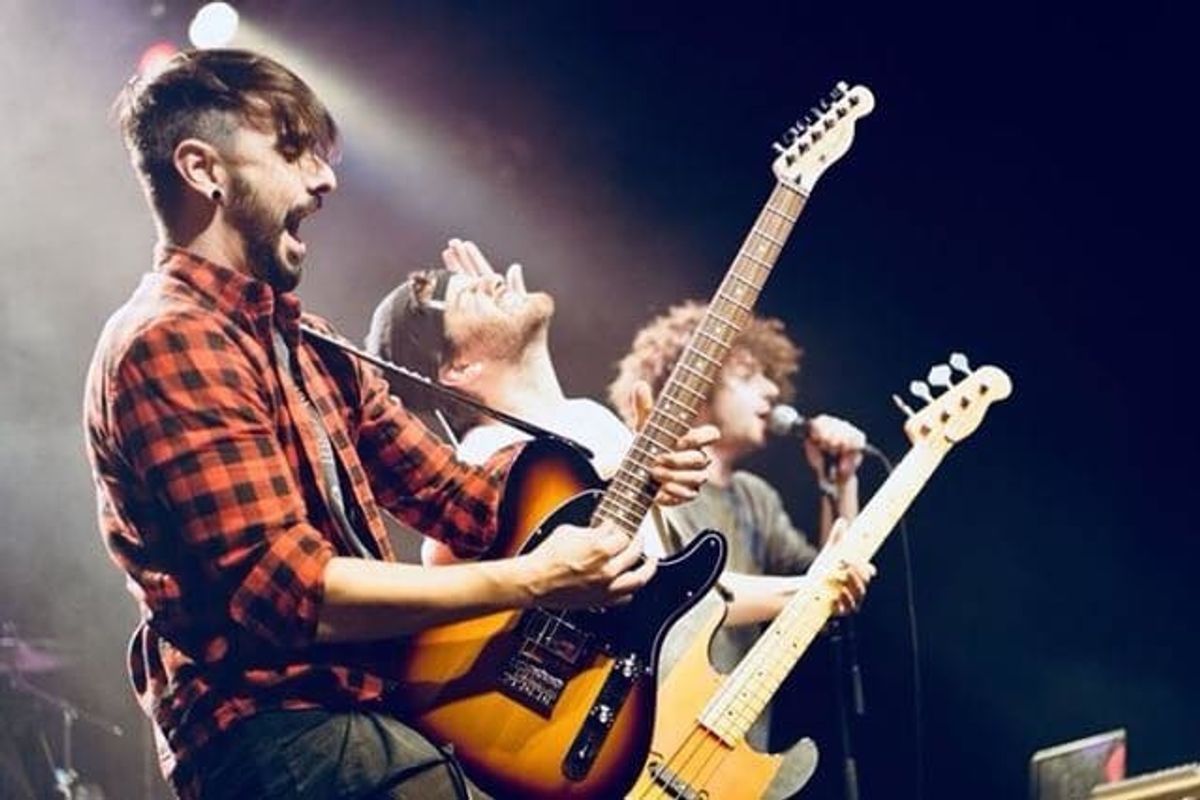 Heavy, blues-inspired riffs mixed with hip hop beats and hard-hitting synths is grandson's idea of the future of rock and roll.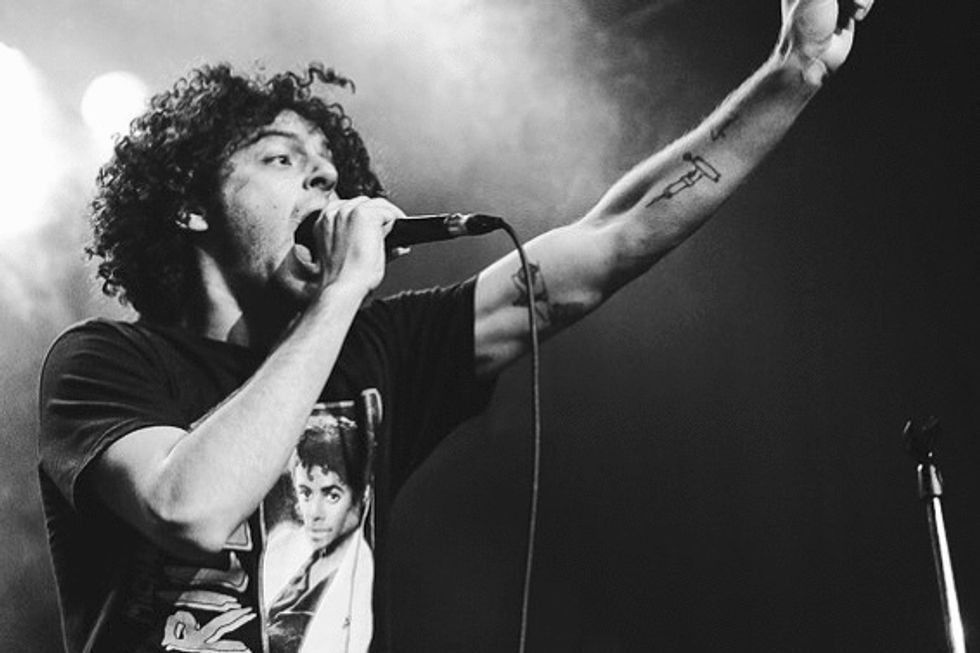 Facebook.
grandson, the stage moniker of 23-year-old Toronto artist Jordan Benjamin, began sharing his idea of rock music with the world in 2016 with the single, "Things Change." He hit his stride on the follow-up single, "Bills," and hasn't slowed down since. A year later, on the verge of releasing another single, grandson is leading the charge towards the future of a genre that wants to reclaim its edge, its relevance and its attitude.
The chorus to "Bills"—"On the day / That I lie still / I still have taxes / And I still have bills"—might get a laugh or a scoff, depending on who's listening (his audience will be in the former group; his targets, the latter). The song's young-versus-old debate ends with little sympathy for either but the sound of the song—and of each single that has followed—sits confidently in the youth's corner, tearing into genre walls with a rare energy.

grandson (all lowercase), a former DJ at events around McGill University, where he went to school for a time, hasn't buried his DJ skills six feet beneath crunching guitars. Instead, he crafts songs in which the two often-incompatible instruments speak to each other fluently. His tracks take inspiration as much from rock and blues as they do from EDM and hip hop. Just listen to the solo in "Bills" that slips right into a classic blues clap rhythm or the synths in the "Blood // Water" choruses. "Best Friends" is peak big-riff blues rock but the song's adrenaline shot is its hip hop beat foundation.
It's Rage Against The Machine thrilling.
The Black Keys have never sounded like this, or anything close for that matter. After Brothers, no one was asking them to. But after El Camino, the band clearly thought it was time for a reinvention and a change of sound. So they turned blue and turned boring. grandson is not a Black Keys knockoff or a Royal Blood knockoff but his sound is nonetheless inspired by both. Some version of "Bury Me Face Down" could have been the Black Keys' game-changing evolutionary next step. Instead, they went with "10 Lovers."
"Bury Me Face Down" is a blues standard. "Oh I got troubles / They won't let me be / But I won't get tired": these are lyrics you'd just as soon hear from Son House but in grandson's track, they're layered on top of popping sub bass and drum machine hi hat flares straight from 2017.
Turn Blue revealed more of Danger Mouse's idea of the Black Keys' sound than it did of the Black Keys' idea of the future of their sound. While Danger Mouse steered the band toward a studio sound that is difficult to produce effectively onstage (example: the tight, bass-heavy, round fuzz of "It's Up to You Now" often sounds too domesticated and weak in a cavernous arena), grandson drives his songs with digital sounds that have been perfected onstage by countless EDM and hip hop DJs over the years.

When I wrote about Human, the excellent debut LP by Rag'n'Bone Man, it was exciting because he had managed to crystallize his version of the blues: an R&B-soaked, hip hop conscious, blues-rock album full of pop hooks and soaring vocals. It's a classic blues album inspired by its times. grandson's singles have announced his own version of rock and roll, a sound raised in the new millennium and fed by the revolutions of this unfinished decade.
In the short bio on his website, he says, "I genuinely believe the world needs honest rock and roll, now more than ever". Part of the honesty of his music is admission that rock and roll is not, and shouldn't be, what it used to be. That would be antithetical to the genre. Honest rock and roll does not pretend, does not serve an audience of the past.
After only six singles, grandson has already earned more confidence in his hopefully-forthcoming debut LP than the Keys have in their next album, whenever that might arrive (Turn Blue is turning four this year). Are the Keys facing a U2 dilemma, stuck in a sound that's been sucked dry and trying to escape it in the wrong direction? Have they forgotten to listen to their contemporaries in the last eight years and missed the inevitable tectonic shifts of musical tastes? grandson's working close to the forge. Can the Keys crawl out the past and compete?
---
POP⚡ DUST | Read More…

'Gerald's Game' is a different kind of horror movie for Halloween
Tarantino's 'Reservoir Dogs' is a storytelling masterclass
Wolf Alice deliver the best rock album of the year with 'Visions of a Life'
---