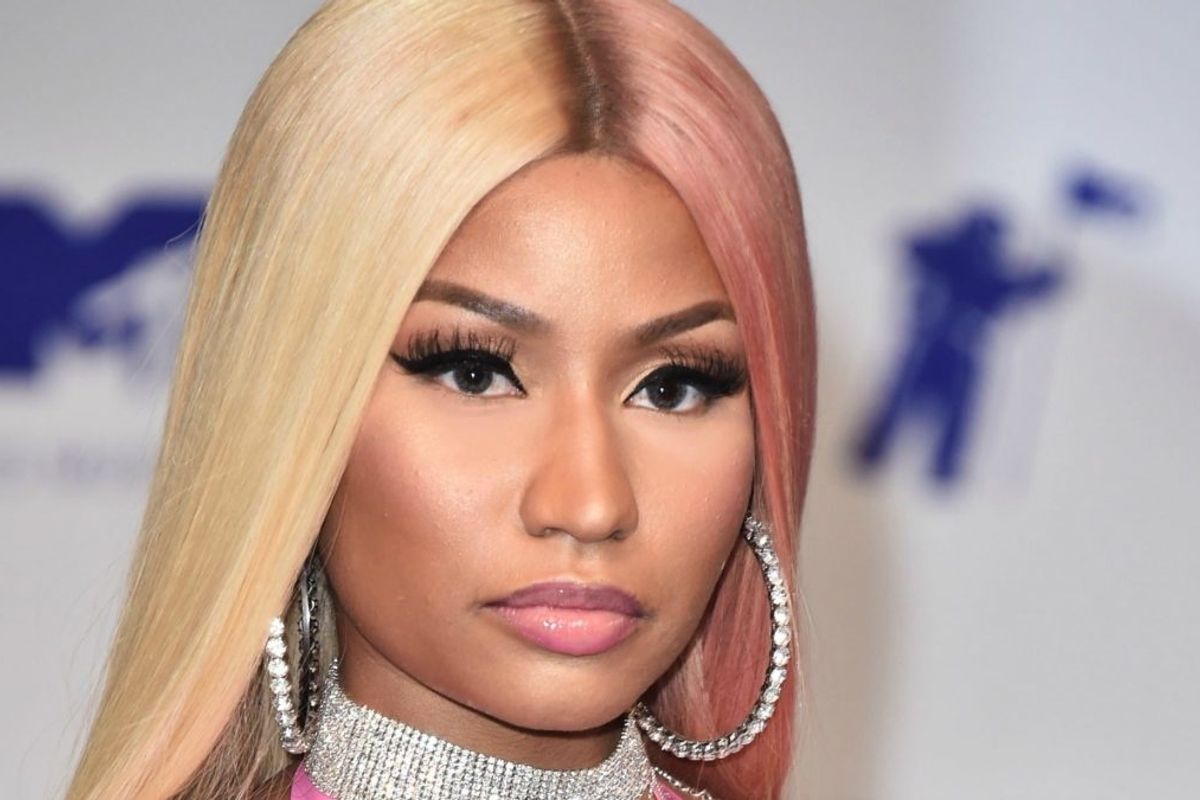 When Cardi B won her history-making Grammy for "Best Rap Album," the BET social media team had a crazy idea: "What if we used this opportunity to bash another headlining black artist who's performing at our upcoming music festival?"
So they did. BET tweeted an article titled "Cardi B Is The First Solo Female Rapper To Win Best Rap Album, And Fans Are Weeping" alongside the caption "Meanwhile, Nicki Minaj is being dragged by her lacefront." They've since deleted the Tweet but, of course, it's been preserved for posterity.
https://t.co/K1jQXG6b5H

— Mrs. Petty (@Mrs. Petty) 1549912184.0
Nicki Minaj reacted exactly as one might expect―by bowing out of BET's upcoming show.
Young Money will no longer be apart of the BET Experience or award show. ♥️🙏🏽♥️ Summer Tour dates dropping soon 🦄

— Mrs. Petty (@Mrs. Petty) 1549912136.0
BET subsequently issued an apology, insisting that "the post does not reflect how we feel about Nicki. And further does not respect our company values." They also noted that they're "conducting an internal audit to assure these types of posts are not published again."
An apology to @NickiMinaj, her fans and all our readers: https://t.co/VVzuQybtbH https://t.co/AUAEUfCSZh

— BET (@BET) 1549932481.0
Despite the long-standing beef between Cardi B and Nicki Minaj, it's mind-boggling that BET would use the accomplishment of one successful woman of color to insult another one..

The apology likely came too late, as Nicki Minaj has shown no signs of forgiving the network for its unprovoked attack. Nor should she. Seriously, what was the BET social media team thinking with that tweet? When you have Nicki Minaj set to perform at one of your concerts, why would you drag her like that? Very weird flex, BET.
---
Dan Kahan is a writer & screenwriter from Brooklyn, usually rocking a man bun. Find more at dankahanwriter.com
---
POP⚡DUST | Read More...

Why Bad Movies Are Better Than Good Ones

Floyd Mayweather Apparently Likes Blackface
Our Boys Are the Best Boys of All Time - Why BTS Is Better Than Every Other Boy Band Ever