Music Lists
Happy Non-Binary Week: 9 Non-Binary and Genderqueer Indie Musicians You Need to Know
Celebrate Non-Binary Week 2021 with these musicians we love.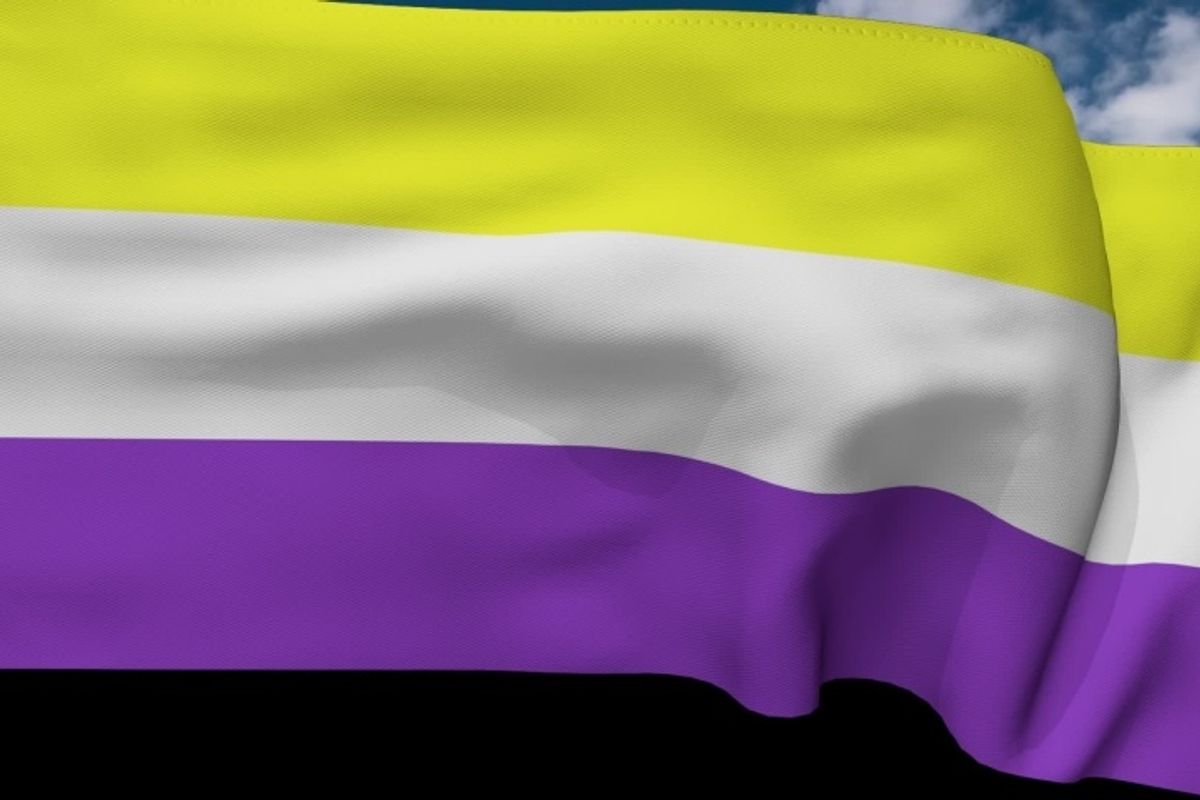 It's Non-Binary Week, dedicated to those who don't fit within the traditional gender binary.
This week in mid-July has been defined as "a week by, for, and about non-binary people," dedicated to uplifting and celebrating them. It's an extension of Non-Binary People's Day, typically celebrated on July 14.
Though genders outside of the male-female binary have existed in a number of ancient cultures, terms like "non-binary" and "genderqueer" were first used in the 1990s. Since then, many people have come out as non-binary — whatever that means for them. Some non-binary people still use the pronouns they were assigned at birth, while others might prefer "they/them" or other neutral pronouns.
---
As these gender non-conforming identities have become more mainstream, we've seen more folks coming out as non-binary in pop culture, specifically music. Artists like Sam Smith, Janelle Monae, and Demi Lovato have all stated that they don't feel they fit in the gender binary. Below, we've rounded up nine other non-binary musicians you need to have on your radar.

Shamir
Ever since breaking out with the single "On the Regular" in 2014 and subsequently supporting Troye Sivan on tour, Shamir Bailey—the musician known mononymously as Shamir—has become known for his blend of rock and synth-pop as well as his unmistakable countertenor voice.
In
a 2015 interview with Dummy Magazine, Shamir said he felt "genderless"
and doesn't have a strong pronoun preference. "I don't like to identify strictly as a male, [and] I don't like to identify as a female," he explained. "I don't feel tethered to a gender like that, you know?"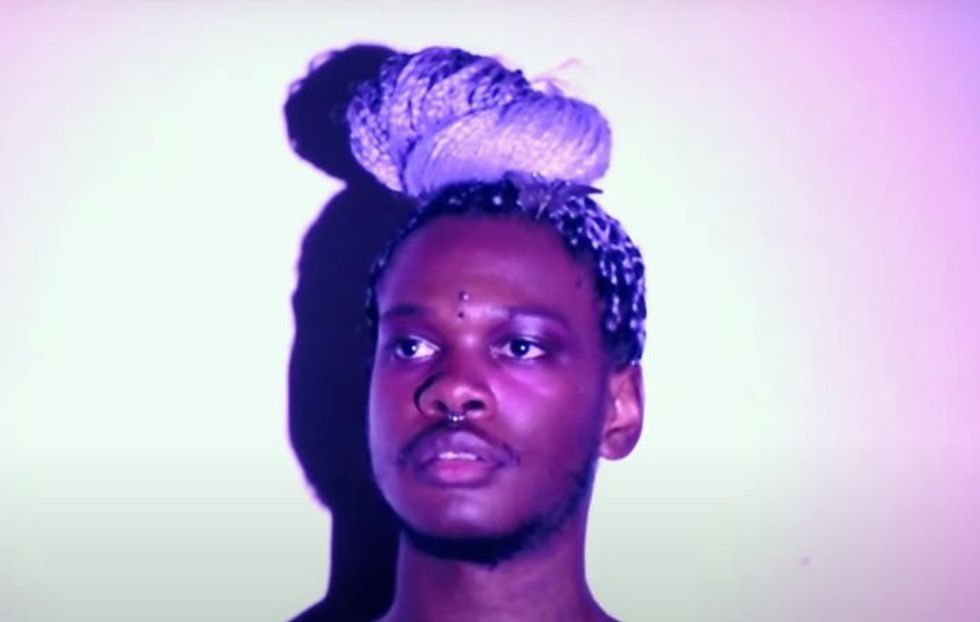 Mal Blum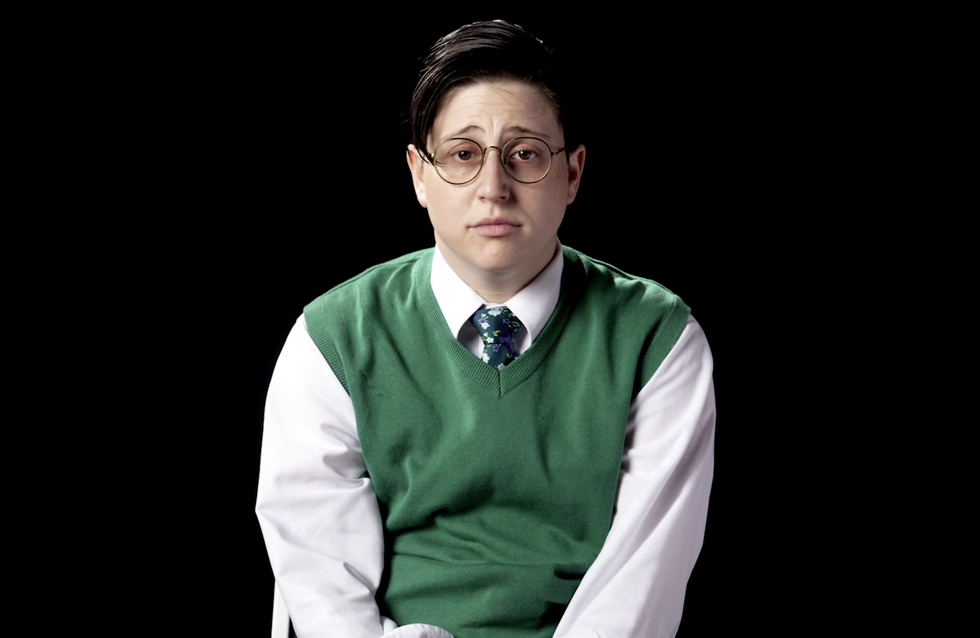 Mal Blum
New York-based rocker Mal Blum has referenced their experiences as a non-binary, transgender individual in their music: "I don't belong / Though it helps to play along," they sing on their song "See Me." "Why can't they see me / When I'm right here?""[Visibility] is a bit of a double-edged sword in the trans community, because it's the more visible of our community members who are often subjected to violence—usually black trans women—so visibility in a certain sense can be dangerous," Blum told Nylon last year. "I have always only ever wanted to find and connect with other people who feel the way I do, whether that's in a trans sense or beyond."
Dear Nora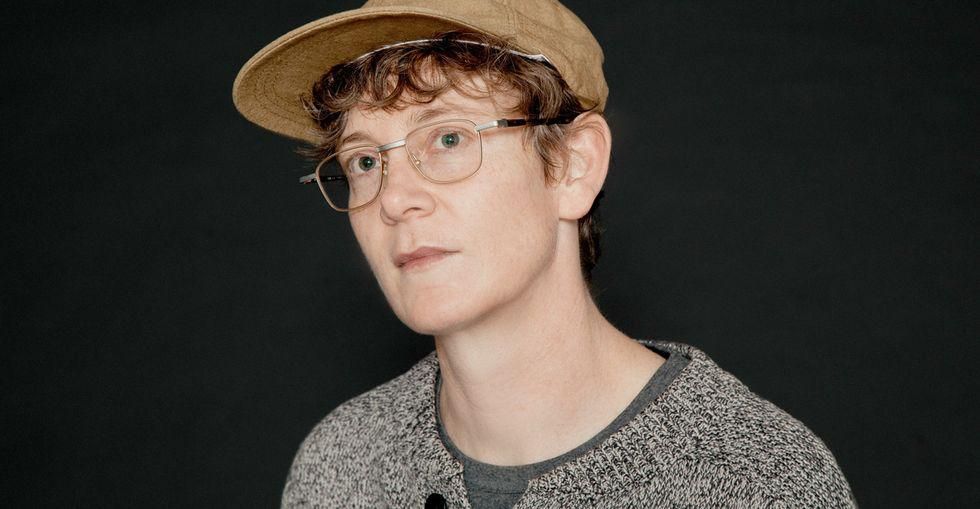 Katy Davidson of Dear Nora
Under the moniker Dear Nora, Portland-based musician Katy Davidson became one of indie pop's best-kept secrets. They released a handful of albums and EPs between 2000 and 2008, garnering a cult following. After younger indie acts like Girlpool and Joyce Manor began bringing newfound attention to Dear Nora, Davidson revived the project in 2018.
Arca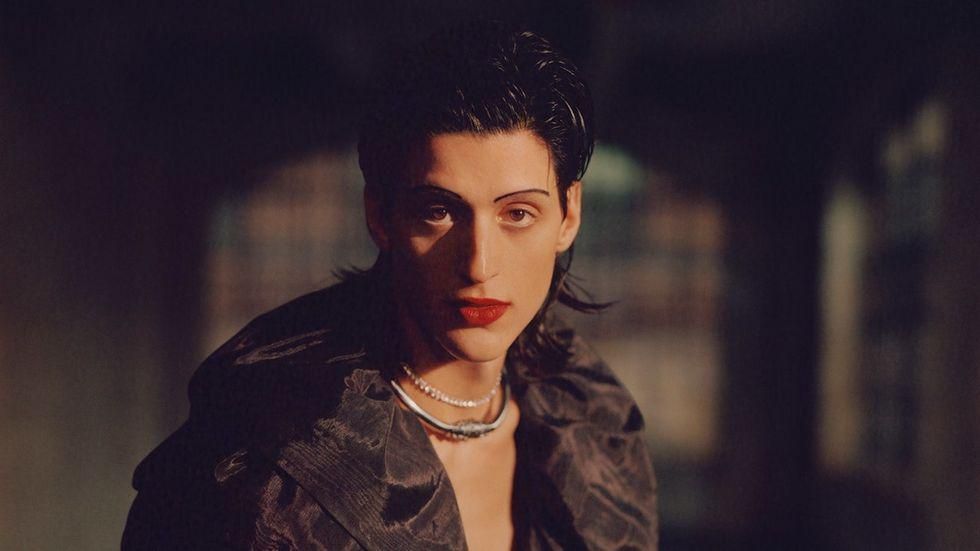 Arca
Venezuelan polymath Arca has lent her production skills to some of today's most influential living artists, from Bjork to Kanye West to Frank Ocean. After coming out as non-binary in 2018, she gradually began adopting she/her pronouns, later saying she also sees herself as a transgender woman. "What a treat / It is to be / Nonbinary / Ma chérie," she proclaims in the single "Nonbinary," released earlier this year.
Joanna Sternberg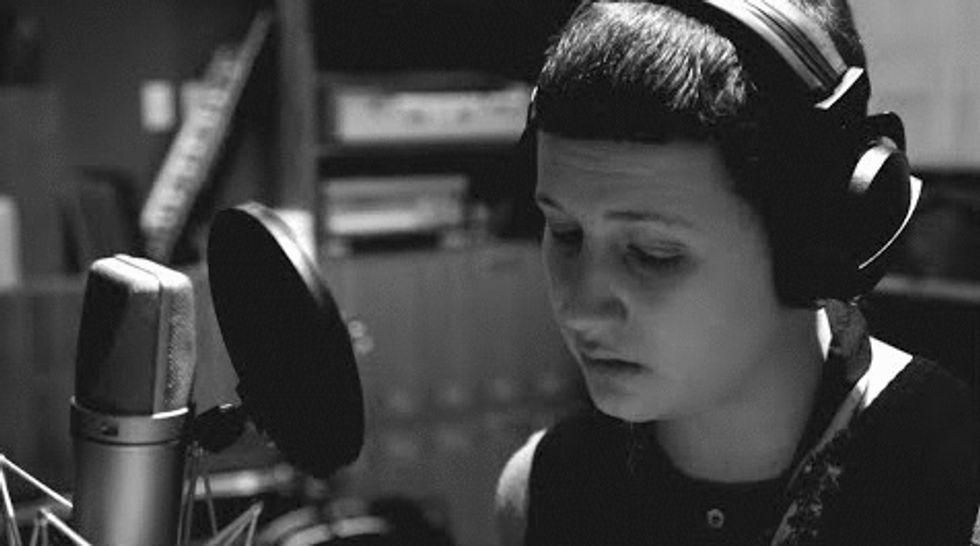 Joanna Sternberg
With the release of their debut album last year, New York cartoonist and musician Joanna Sternberg's tender folk has been likened to that of Daniel Johnston. Like the late bedroom-pop auteur before them, Sternberg's music masks despair with a sense of homespun whimsy. "Never felt that I was a lady / Never felt like a man / You're not the first to think I'm crazy / How could you understand?" they sing on "Don't You Ever."
glass beach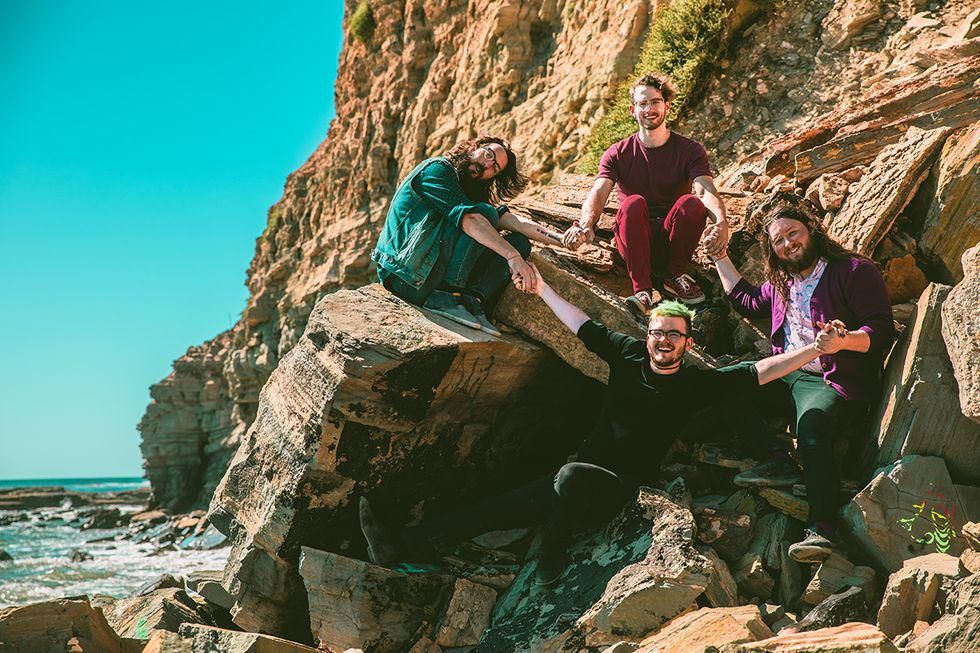 glass beach
After their debut album, appropriately titled the first glass beach album, was reissued by fan-favorite rock label Run for Cover early this year, the inventive Los Angeles band glass beach have earned themselves a well-deserved following. Singer and multi-instrumentalist J. McClendon is non-binary and uses they/them pronouns. "Trans front person, trans bassist, trans drummer, trans artist for album and artwork, trans photographer...we're here and it's possible," McClendon wrote on the band's Twitter.
Dorian Electra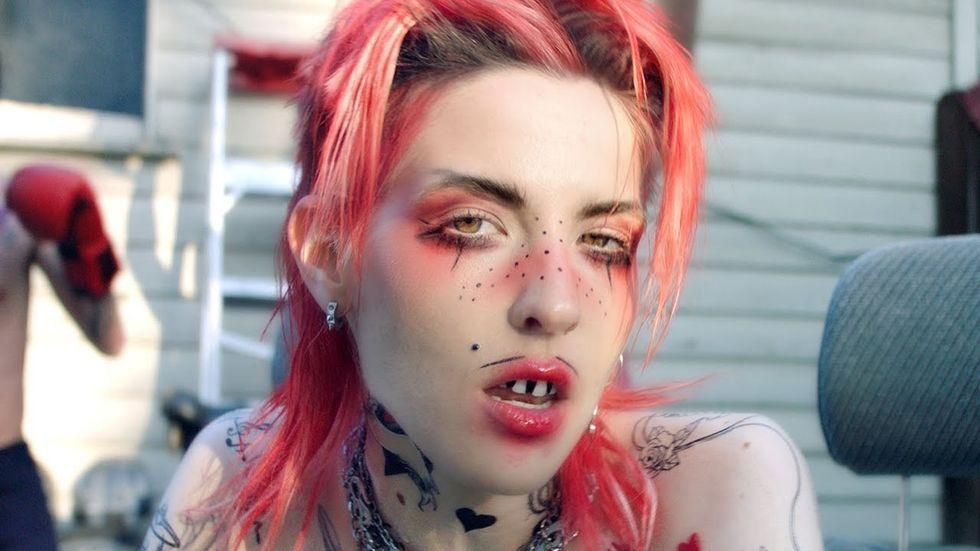 Dorian Electra
Having collaborated with the likes of Charli XCX and 100 gecs, Dorian Electra has become a name to know in the alternative pop scene. The Texas-born artist pokes fun at the gender binary with songs like "Man to Man" and "Career Boy," though they seem optimistic that the music world is becoming less black and white. "I see a really cool opportunity in pop right now where it's a lot more open for queer and non-binary artists like me to be visible, and not just destined to be super underground," Electra told Dazed Magazine.
Yves Tumor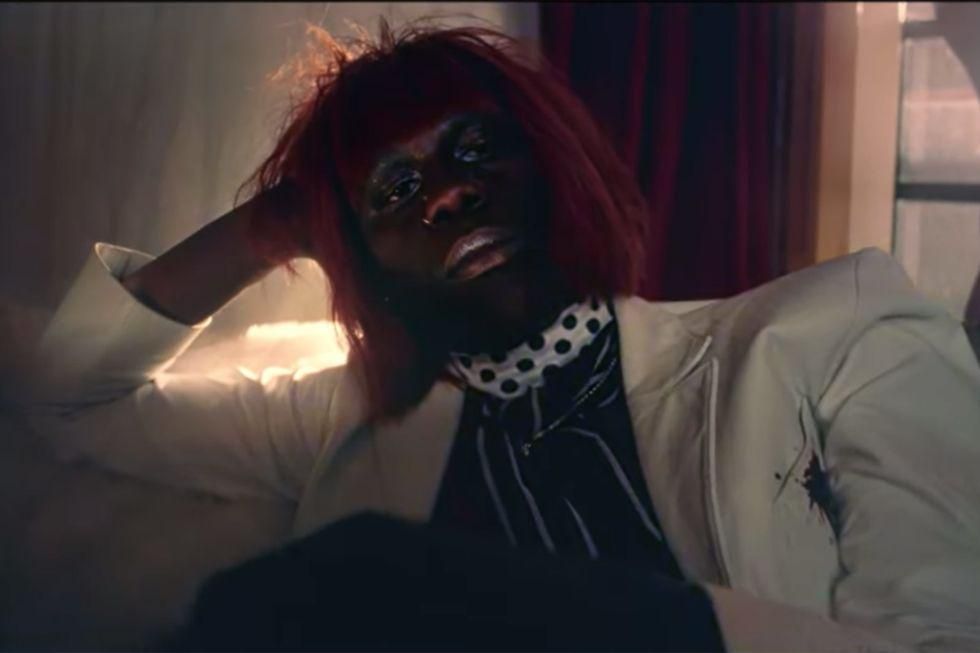 Yves Tumor
Swirling speaker-busting rock with glimmering psychedelia, Yves Tumor has become one of the most enigmatic voices in the experimental and alternative scenes. Using both they/them and he/him pronouns, Yves Tumor keeps his identity just as ambiguous: "I really like to drop hints in the way I express myself, instead of making my gender or my sexuality or my feelings about equality my personal brand," they told Pitchfork.
Christine and the Queens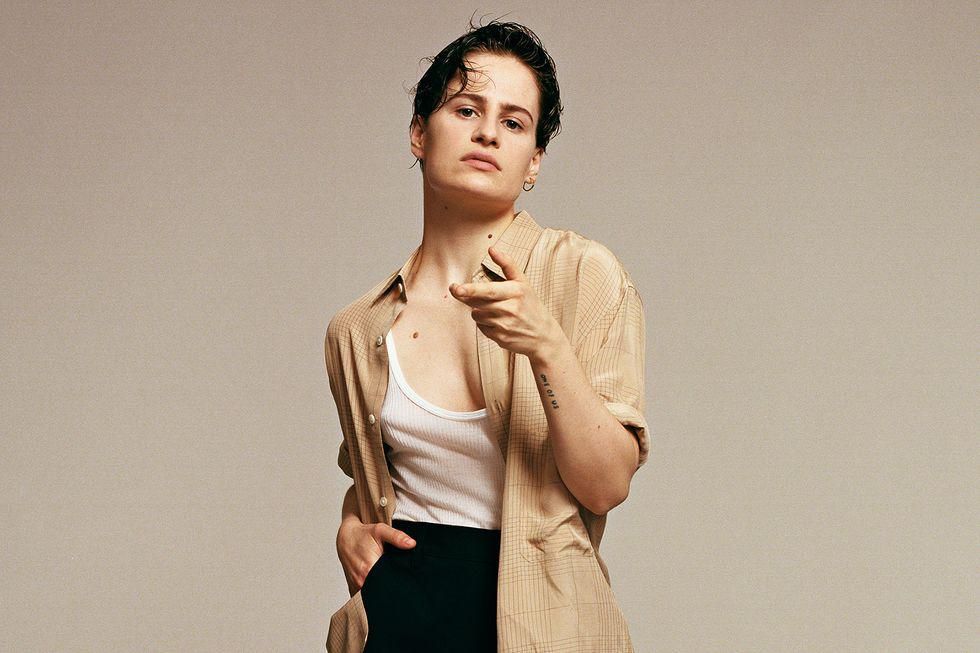 Christine and the Queens
Between her matriarchal stage name and her andgrodynous sense of style, it should be no surprise that Héloïse Letissier—better known as Christine and the Queens, or simply "Chris"—has no problem embracing both her feminine and masculine sides. She's described herself as being genderqueer, and hints of that identity are sprinkled throughout her music: "Don't feel like your girlfriend / But lover / Damn, I'd be your lover," the French pop favorite sings on her U.S. breakout single, "Girlfriend."
Editor's Note: This article was updated on July 12, 2021
From Your Site Articles
Related Articles Around the Web