MUSIC
The club scene isn't just about hooking up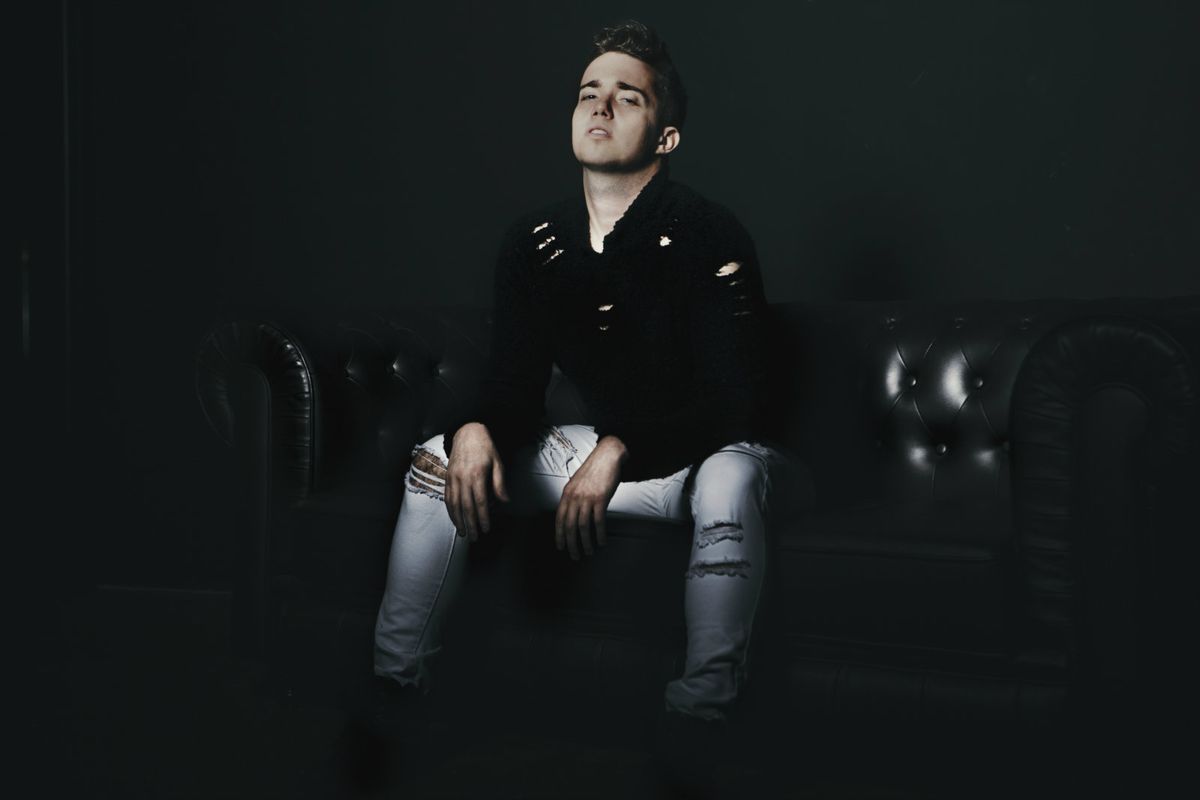 Courtesy of Parker Matthews
Matthews alerts us that you can find love in the club.
Club culture breeds promiscuity, an enthralling, booze-soaked environment of hook-ups that don't mean a thing. Speaking from personal experience, pop newcomer Parker Matthews unpacks a reminder that you don't have to be chained to one-off flings. "Hit and Run," decorated with sticky drum loops and fluorescent synth makeup, embodies classic dance music but dispatches a crucial, heart-pounding message. "In a culture of promiscuity, I'll give you more than just a hit and run," he stresses to Popdust, premiering the song's dynamite visual, which was directed by Nicolas Wendle.
Matthews' confidence in his sexuality glows onscreen, as he enjoys a midnight rave with a group of friends. He commands attention and never feels the need to over do it. "Babe, I can tell you're done your hurting / They knocked you down, did a demolition," he stages on the opening verse, acoustic guitar frothing up in the production amidst whirlwind R&B-scored movements. "But I can see your fire burning / I'll fix your heart, be your resolution."
"I want to really help people realize that it does get better. You as a person have the power to change your life, to choose to be happy and to make the right choice on what path to lead," Matthews says. Hailing from Pittsburgh, Penn., the young performer, who draws upon Whitney Houston as his first major influence, directs his philanthropic efforts to disenfranchised LGBTQ+ youth. His work includes advocating for The American Foundation for Suicide Prevention and many other organizations.

"Hit and Run" comes after 2017's house-lite "Lost with You," a breezy island getaway. Matthews is expected to release a string of music throughout the rest of 2018.
---
Jason Scott is a freelance music journalist with bylines in Billboard, PopCrush, Ladygunn, Greatist, AXS, Uproxx, Paste and many others. Follow him on Twitter.
---
POP⚡DUST | Read More…
PREMIERE | Sam Setton weaves through Tokyo in 'My City' video
PREMIERE | Natali Felicia slays her demons on debut album, 'Wrong Era'
INTERVIEW | filous did it "For Love" on dazzling new remix EP
---