MUSIC
The pop upstart picks up his heart after a tumultuous breakup.
Courtesy of Sam Setton
Setton storms the streets of Tokyo for the answer.
The sparkling cityscape extends in all directions and reflects back in Sam Setton's caramel eyes. "Are we talking street signs? Or the signs you say you saw to make you move away," the pop tunesmith speculates with "My City," a muggy slow-jam lifted from his 2017 Renegade EP. "Meet me on the west side to see a side of me I've had to hide away," he sings, his voice smooth but laced with a deep-rooted ache. The long-awaited visual, premiering today, manifests the singer's angst, weaving his adoration for the bright lights of New York City into a tale of heartbreak and plunder.
In between rooftop poses and what appears to be an embodiment of a rush of fevered emotions (as he's trapped inside a white washed room doused in vibrant rainbow hues), he wanders the streets of Tokyo to uncover some life-affirming answer. "All that I know is I belong here," he sings, NYC sweeping out from his fingertips, too. "I've seen it before, so don't let me go 'cause I belong here." His sorrow-struck heart is torn in two; on one hand, he longs to reconnect with a forlorn lover but on the other, he's bound by the city which gave him life in the first place.
"If I left my city, I, if I left my city, I would never be the same, no," he avows, almost in a pleading, coercive nature to himself. The polarity of feelings courses through his bloodstream and is spun through the video's incisive uses of color and location shifts. "Do we have enough time to weave between the streets and make it to your place," he prompts, R&B and pop colliding in back beats and an intense sensual shimmer. "Promise me you won't lie. It's been way too long since my last mistake..."
"My City" serves as a monumental moment for Setton. As a whole, the Renegade EP documents "how my most meaningful ⎯⎯ and most recent ⎯⎯ relationship ended," he explained. "Throughout each of the five tracks, I touch on different points in the relationship, from when I realized I was in love, up until our relationship is over and she's with someone else. The name 'Renegade' is sort of a dual play on the word's meaning, in that the renegade in our relationship can be attributed to both me and my ex-girlfriend in how we betrayed each other in different ways."
From struggling with being in love on "Luv U Right" (in which he implores "her to let me in") to coming to terms with the relationship's downward spiral with the biting "Stranger" ("I'm addressing how I'm not OK with the fact that we're now strangers to each other, and I'm trying to fight for us and get her back," he said) and seeing her with another man (the title cut), Setton's debut is splashy, subdued and electric.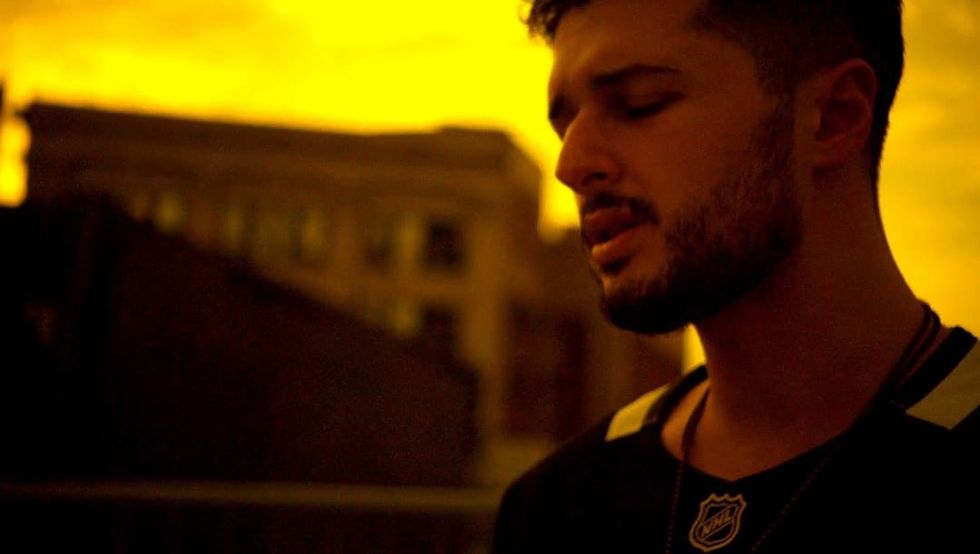 Music video still
---
Jason Scott is a freelance music journalist with bylines in Billboard, PopCrush, Ladygunn, Greatist, AXS, Uproxx, Paste and many others. Follow him on Twitter.
---
POP⚡DUST | Read More…
PREMIERE | Natali Felicia slays her demons on debut album, 'Wrong Era'
PREMIERE | Johnnie Mikel releases 'Friday Night' music video
INTERVIEW | filous did it "For Love" on dazzling new remix EP
Related Articles Around the Web