MUSIC
The pop newcomer has the time of his life at the local skating rink (doused in confetti and neon)
Party of the millennium!
"I'm always looking for crazy!" pop upstart Johnnie Mikel smirks at the camera in his "Friday Night" video, premiering today. Glitter synths vibrating through an R&B-splashed arrangement, mingling with brassy horns and a dive-bar groove, the singer's heavenly slice of pop gets an appropriately confetti-centric visual. "We're 'bout to live it up like Friday night!" he sings, rallying his friends for neon-blasted turns on the skating rink. Pink, blue and purple hues dance around him ⎯⎯ it's like being trapped inside a fragmented disco ball, tbh ⎯⎯ and the good times come on and on and on and on. At least, that's what Mikel hopes happens.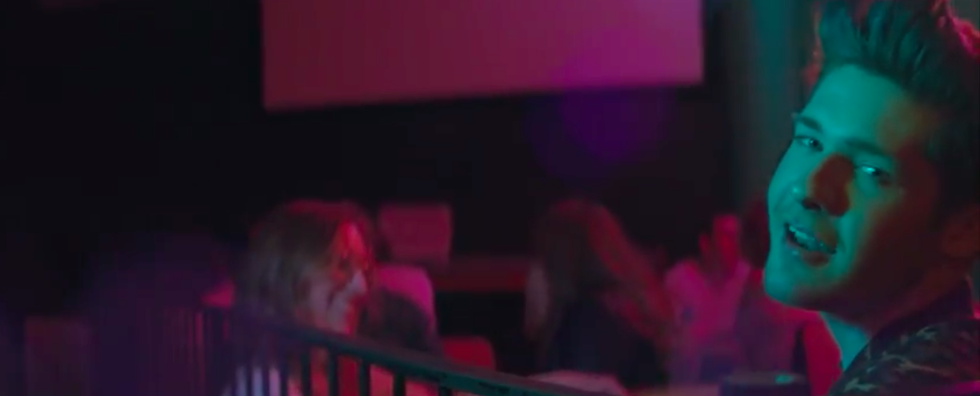 Johnnie Mikel lives it up in his "Friday Night" music video.
"I'm insanely proud of the video for my new single. The team did a fantastic job bringing my vision for the song to life," he shares with Popdust, gloriously dancing in our seats as we type. "I love the idea of pairing a party song with the colorful and classic visual the skating rink gives. I'm really hoping my fans love it!"

From pulling up in a fire red sports car to Mikel's leopard-print button-up, Mikel has only one mission: to funk up the joint. "I like the way you do it, do it, do it," he winks, slinking his way through a sea of bubbles and faces. "We can dance until the morning...," lingers on his lips before another beat drop and wave of horns. The video is directed by Andy Tedder.

Mikel in his skating-themed "Friday Night" music video.
When writing "Friday Night," Mikel made sure to take a few pages from the Justin Timberlake and Bruno Mars playbook, injecting a "subtle '90s R&B feel" with his own exuberant, modern and playful spin, as he tells it. "Lyrically, it's about having the best night ever with people you love. It's the perfect party track," he says.

"Friday Night" clips on the heels of the February release of an EP titled Night of Your Life, oozing with many similarly-sliced and moody moonlit dance tracks. Earlier this year, his debut single, The Chainsmokers-hinged "Come with Me," cracked the top 40 at pop radio. Not too shabby!
Watch the vibrant, euphoric video above.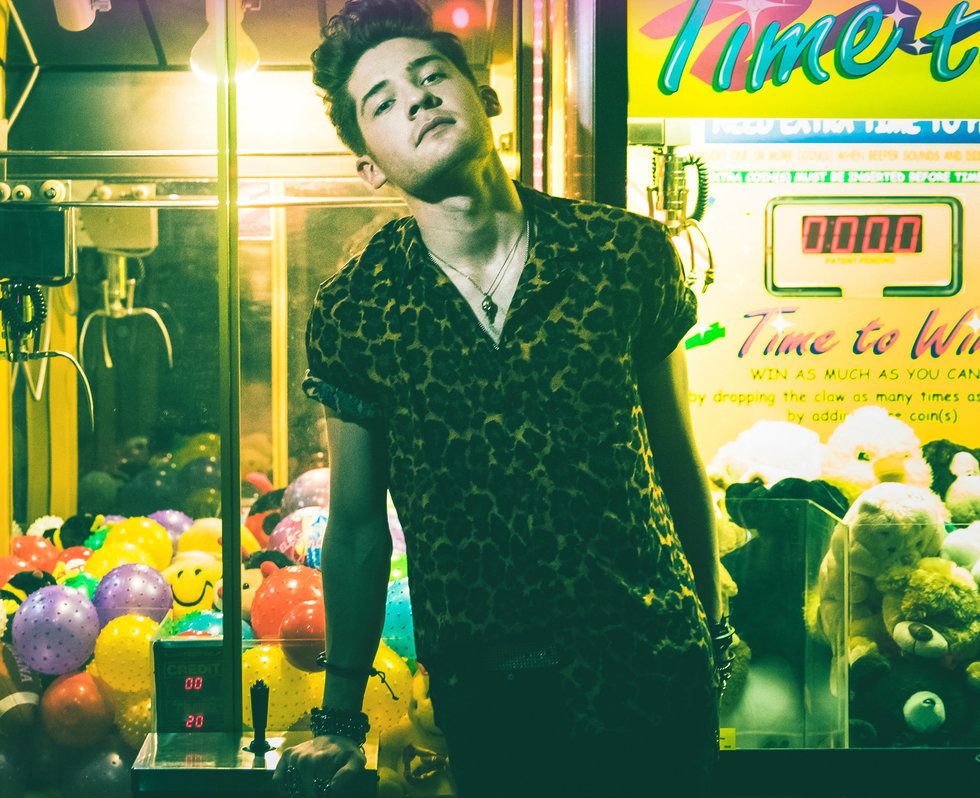 ---
Jason Scott is a freelance music journalist with bylines in Billboard, PopCrush, Ladygunn, Greatist, AXS, Uproxx, Paste and many others. Follow him on Twitter.

---
POP⚡DUST | Read More…
INTERVIEW | filous did it "For Love" on dazzling new remix EP
INTERVIEW | Alexx Mack still feels "Bad" but life means so much more
INTERVIEW | Scotty McCreery soldiers the darkness for "Seasons Change" album