MUSIC
Felicia drags out her pain and heartache on her debut studio album.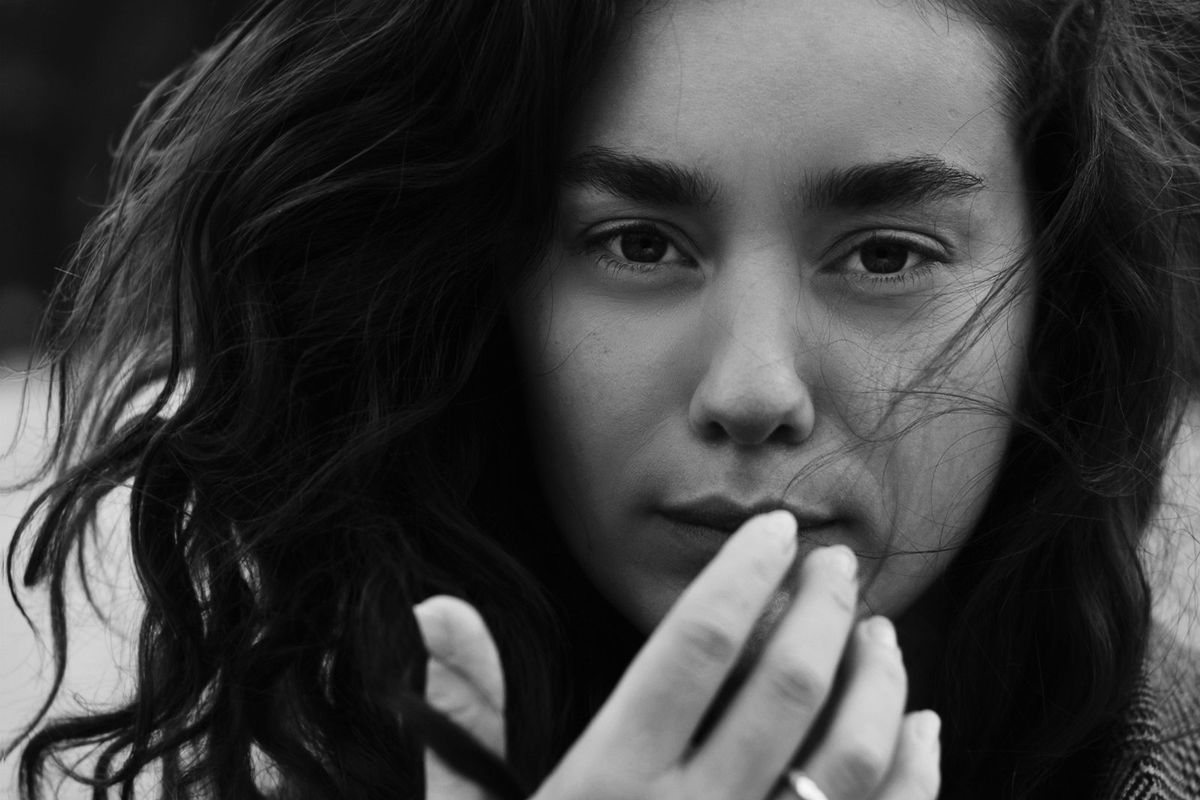 Rebecka Slatter
Felicia's long-awaited, often-stalled debut LP deals heavily in life's dark, burnt edges.
How we handle tragedy defines who we are. The human existence is littered with heartache and misery, coiled around our bones like barbed wire clinging to splintered fences. Art in its purest form is the conduit by which we cope, assess, and explore the many shades of that pain, nestled in our subconscious dreamscapes and struggling to find release.
"I go with the wind / My wings are getting stronger / Take me to where stars align," Swedish pop singer-songwriter Natali Felicia crafts in blistered vulnerability on the title cut to her debut album. "Won't hold back, won't wait no longer / Want to see what's there to find," she sings, situated against a backdrop of electric guitar, heart monitor gurgles and an oxygen tank's distressed heaving.
Wrong Era (out this Friday) throbs from Felicia's cracked core. "I know I let you down," she wails in incisive severity on "What You Pray," among the album's most striking performances ("Come on and tell me now, what you're thinking, what you see / Why you have the saddest eyes every time you look at me"). She meanders between moody, atmospheric pieces ("Keep It Alive"), deeply-primal laments ("Clap Hands") and visceral, string-driven compositions ("This Summer is Cruel").
The musical ambition is a mighty one, but one in which Felicia truly thrives. She draws upon unmistakable torment, but she's not chained to it forever. She reopens her wounds as a way to finally heal. "I sometimes feel like I was born into the wrong era, and that I'm living in past memories watching my life from above. Sort of from the outside looking in, perhaps something many can relate to. A strangely beautiful perspective I feel speaks a lot for this whole compilation of songs: interwoven reflections on the times we are living in, life and death, desire and love, numbness and fear," she tells Popdust, premiering the new record in its entirety today.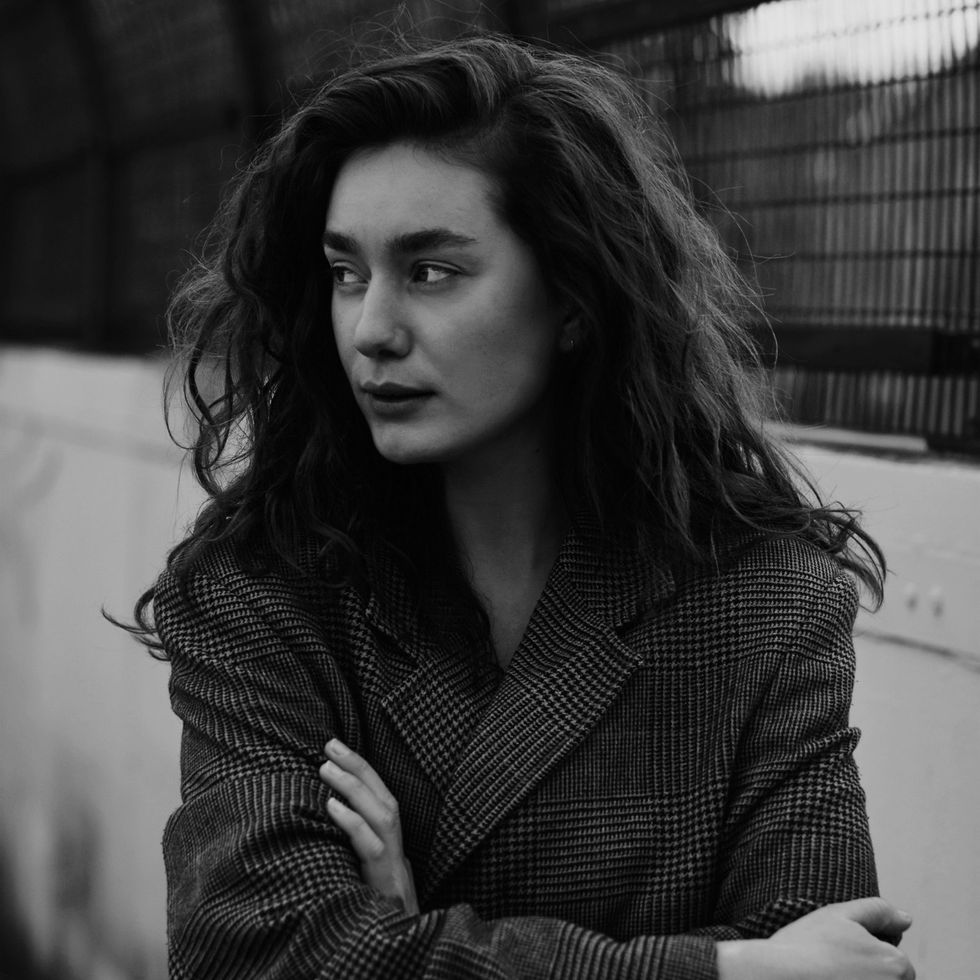 Rebecka Slatter
"Unrequited love happened. It's a pure love song, but not one with a happy ending," she says of "This Summer is Cruel," perhaps the record's best illustration of her gutting storyteller capacity. It's a simply-constructed torch ballad, wrapped in delicate strings and an undeniable furry welling up from deep inside. "All I think of is you," she weeps, head downcast and her heart croaking in her chest. "Scattered" appears to be a rather apt extension of that angst, quaking with heartthrobs (a common production trick needled throughout much of the album) and an eviscerating vocal performance. "I wanted that organic, living and breathing feeling for one to feel a part of the music and the story," she says, pointedly.

She's an artist of few words. Instead, she allows the music to do the talking and conjure whatever images flutter through the listener's eyelids. "Run Like the River" mirrors the river's natural and immovable direction, while "Young Man" ⎯⎯ depicting one's "freedom, dreams and not needing a man to fulfill your pleasures," she confirms ⎯⎯ is a detached, twitchy Alanis Morissette update, right down to Felicia's eerily reminiscent vocal nuances. Together with producer Andreas Grube, Felicia fashions 10 songs of turmoil and redemption, narrowing in on the mind's hallucinatory trickery and the journey to find inner and outer peace.
How many times did this album start and stop? Along the way, did you ever change directions?
It was a long journey leading up to the decision [to make this album]. A journey of a lot of ups and downs and yes, new directions. For some time, a couple of years ago, I was hovering between new directions in my sound and music, because I was listening too much to what other people thought I should do. A hard and confusing school but one I'm glad I went through as it gave me a lot of perspective, made me even stronger and got me where I am today. With this journey behind me, I had a very clear vision of how I wanted to do it; I won't compromise with my art.
What truths did you come to realize through writing and recording this album?
Through this journey, I learnt a lot about myself as an artist, my writing and music and how I want to do things...to truly: do it for the love of it and to remember why I started doing this in the first place. And doing it with people I love. It's very simple really.
In assembling the mood and heavy themes of the record, what did you want to impart on the listener?
I want to invite the listener to this world we've created to start to dream, reflect and find their own way into. Create their own visions to the stories and the music.
What era do you feel most connected to?
The era we live in now. But I think I've lived many eras. I think we all have in some way or form.
How has that directly affected how you live life?
I've got a lot of perspective on life and so much respect towards it. I'm so happy and thankful I get to do my art and share it. I think I've been struggling many lives to do that for a lot of reasons, but mainly because I'm a woman. And I think that those of us who have the opportunity to use our voices need to do this loud and clear.
"Run Like the River" is one of the album's most intimate moments, which tumbles much like a natural body of water does (the percussion especially adds a fluid but powerful quality). How did those choices come together in the studio?

This song is about running for your life, in hope of finding a safer place or even a better era, describing this border between the times of chaos. We wanted to create that majestic, thundering but somewhat chilling chorus that somehow captures this brave escape.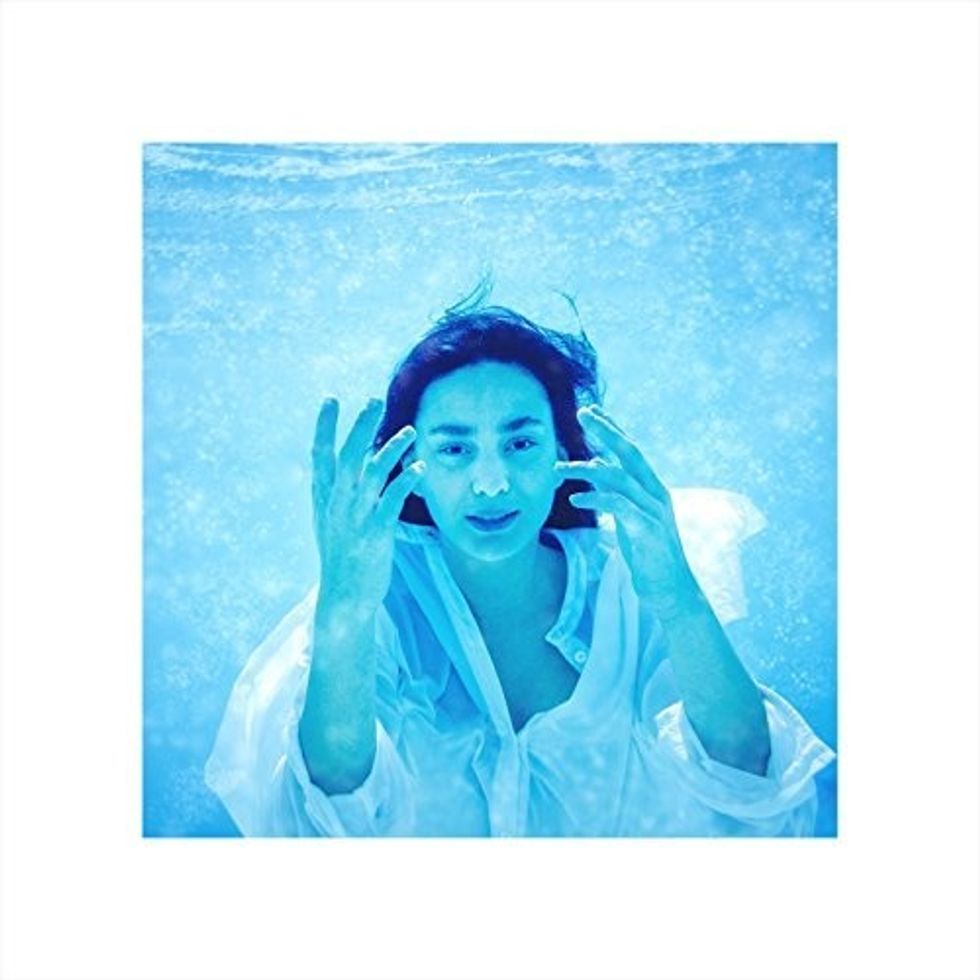 ---
Jason Scott is a freelance music journalist with bylines in Billboard, PopCrush, Ladygunn, Greatist, AXS, Uproxx, Paste and many others. Follow him on Twitter.
---
POP⚡DUST | Read More…
PREMIERE | Johnnie Mikel releases 'Friday Night' music video
INTERVIEW | filous did it "For Love" on dazzling new remix EP
INTERVIEW | Alexx Mack still feels "Bad" but life means so much more
---