New Releases
The singer's third album is some of the best music of his career.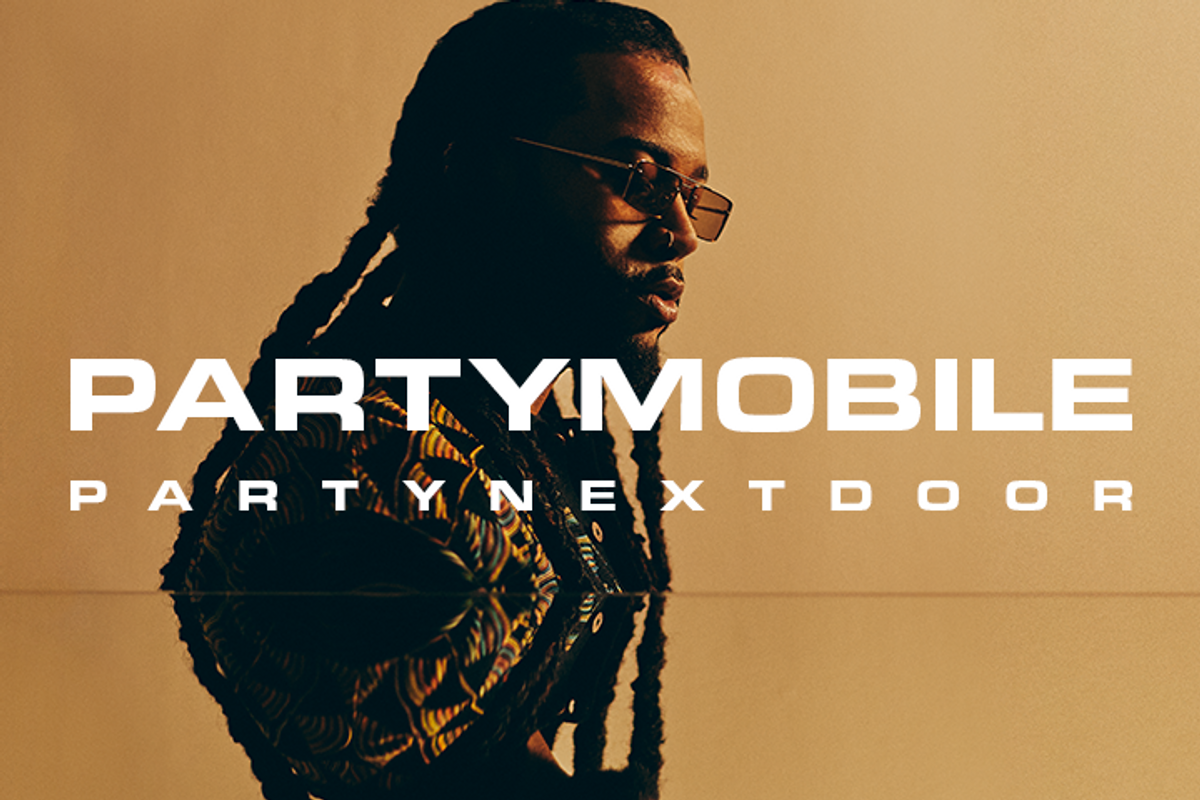 PARTYNEXTDOOR's brooding (and at times extremely toxic) bravado has always been his calling card, albeit an ineffective one.
In the last four years, the singer has stayed completely silent. He was so inactive online that PND fans would often joke OVO's debut signee was being caged in Drake's basement, forced to pen hits for others instead of work on his own material. His ghostwriting abilities have always proven to be more lucrative than his solo work. 2016's P3 was a melodramatic slog, bloated with recurring themes of heartbreak and self-sabotage. "Tryna stay out of trouble but it follows me," he croons dramatically on "You've Been Missed." Party very much saw himself as a victim of his circumstances, with love and connection being his greatest foil. While Abel Tesfaye remained dispassionate and "ran through the p*ssy" so hard he needed to be put in "a dog pound," PND was falling in love with every woman that came his way. It was all incredibly toxic and detrimental to both himself and others.
But on PARTYMOBILE, he aims to change this narrative, offering optimistic R&B that embraces vulnerability, and is some of the best of his career.
"I promised you I'll never go back to the city," he sings on "NOTHING LESS." "Cause you know how messy it get." On Party's breakout and catchy-as-hell single, "Break from Toronto," he offers his lover a "break" from the city. On P2's minimalist interlude "Belong to The City," he acknowledges that this lover will never leave. "Come and see me for once," this lover pleads to Party on P3's standout "Come and See Me." Party has always felt distant from the city that raised him, and now it seems he's completely left it behind. Instead of begging for companionship, his self-worth is now his utmost priority.
PARTYNEXTDOOR & Rihanna - BELIEVE IT (Official Audio) www.youtube.com
Sure, he still has moments of toxicity ("ANOTHER DAY",) but it's effectively balanced by moments of transparency. He admits to his past infidelity ("NEVER AGAIN"), and sings optimistically about striving for loyalty ("LOYAL"). The murky lo-fi aesthetic of past PND records remains intact, but it all sounds less contrived. The singer floats effortlessly on "PGT" and fully embraces the Afro-fusion that has remained his calling card for years ("TRAUMA," "EYE ON IT.")

PARTYMOBILE's effervescence is its greatest asset, and the crooner's newfound optimism pushes each track forward in a way that his brooding, self-loathing never could. PARTYNEXTDOOR hasn't quite curated his magnum opus, but he finally seems to be making the music he's always wanted to make. And while fans and critics have ultimately been divided, PND's unexplained absence and sudden return show he doesn't give a f*ck what we think. "Got a mansion in Hollywood, but I never turned Hollywood," he sings on "PGT." In this day and age, that's a special power to have.
PARTYMOBILE
From Your Site Articles
Related Articles Around the Web