Music Reviews
Drake's "Dark Lane Demo Tapes" Is Plain and Undistinguished
Aubrey Graham's latest mixtape isn't groundbreaking in any way, but it's not meant to be.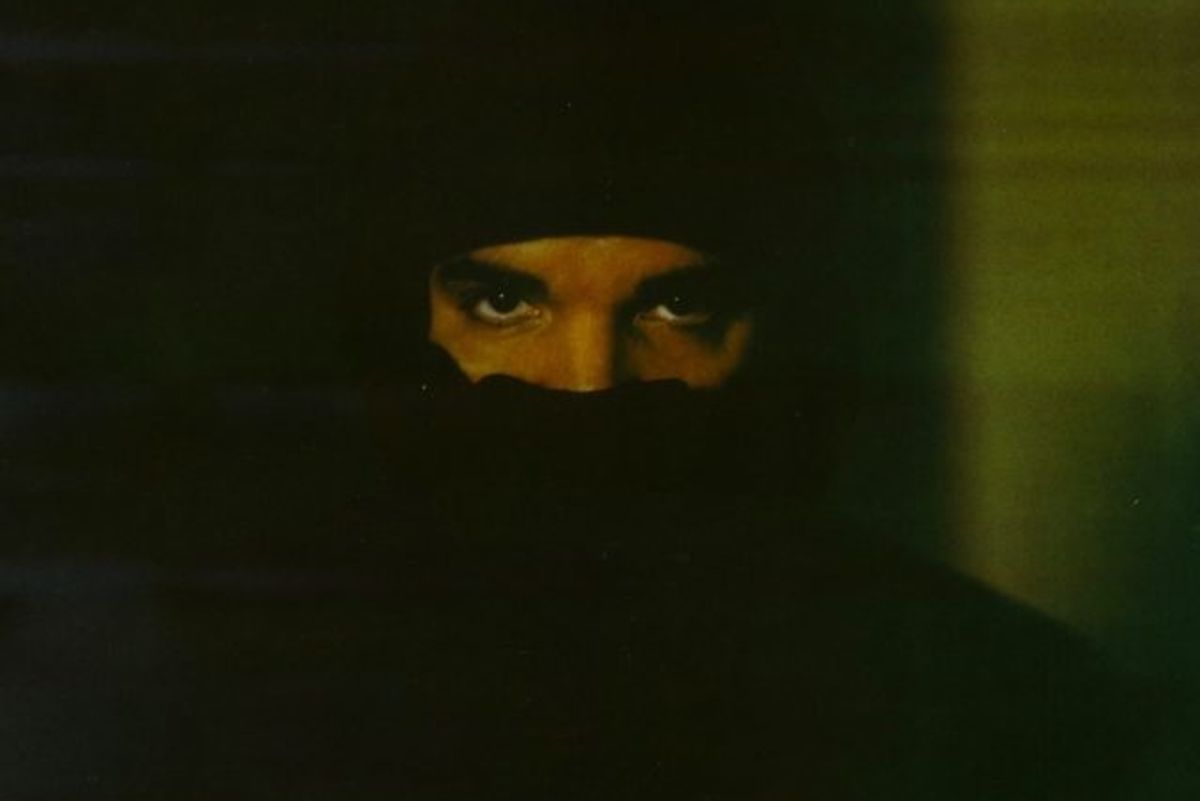 Photo by: OVO and Republic Records
To criticize Drake is to open a can of worms.
At the end of the decade, Drake was trailed by many qualms. From the mounting accusations of cultural appropriation to his overall tentative response regarding his responsibilities as a father to his overabundant use of ghostwriters. In an incredibly candid interview with Rap Radar at the end of the decade, Drake mostly cleared everything up. He's generally a man of few words, so to hear him speak in frank detail about the subjects polluting his otherwise indestructible career was refreshing. Then as Drake does, he sank back into his posh mansion and began churning out music.
---
A few weeks after his Tidal interview, he released a run-of-the-mill Future duet titled "Life Is Good," which dominated rap charts merely off star power. Then, as the world entered quarantine, Drake moved to take over TikTok with the most tepid song of his career. Drake had returned, even in unprecedented times, to being a cultivated icon, but Drake's first chart-topping releases of the decade were undoubtedly missing some seasoning.
Drake - When To Say When & Chicago Freestylewww.youtube.com
On his latest mixtape Dark Lane Demo Tapes, Aubrey Graham coasts on cruise control. "I felt like I loved you too much to change you," he calls out to his beguiled lover on "Time Flies." "Feel like I've been going through too much to explain to you, but I'm still the same way I was when I came to you." But in these moments of transparency he's often speaking to himself. On the sleek and vivacious "When To Say When" Drake bellows: "Half the time I question my consciousness in this sh*t."
Drake's evolution seems to have purposefully stagnated. He finds himself as he was on Scorpion: reflective, at times pious and relatively soft-spoken. He's long-abandoned the reggaeton dancehall ethos of Views and in its stead he became a master of the ghostly crooner melodies that were his early 2000s calling card. Why would he change now? Are we allowed to ask an artist of Drake's magnitude to be anything other than who he is?
Drake's mixtape could be considered a fluke when held up to the legacy-building standards of his past work, but Dark Lane Demo Tapes is very telling of the mindset of Aubrey Graham. He's not taking shots at anyone, nor is he using his tracks as a way to communicate his conflicts. "I've been fortunate enough to have it my way," Drake says on "Losses." Drake is content with where he's at, and while his 2020 discography still leaves much to be desired, it's nice to see him so relaxed for once.
Dark Lane Demo Tapes