CULTURE
Climate Change Won't Be Solved by Celebrities Flying Coach
At the Golden Globes, Waller-Bridge and Aniston joined a litany of celebrities calling for action in the face of devastating wildfires.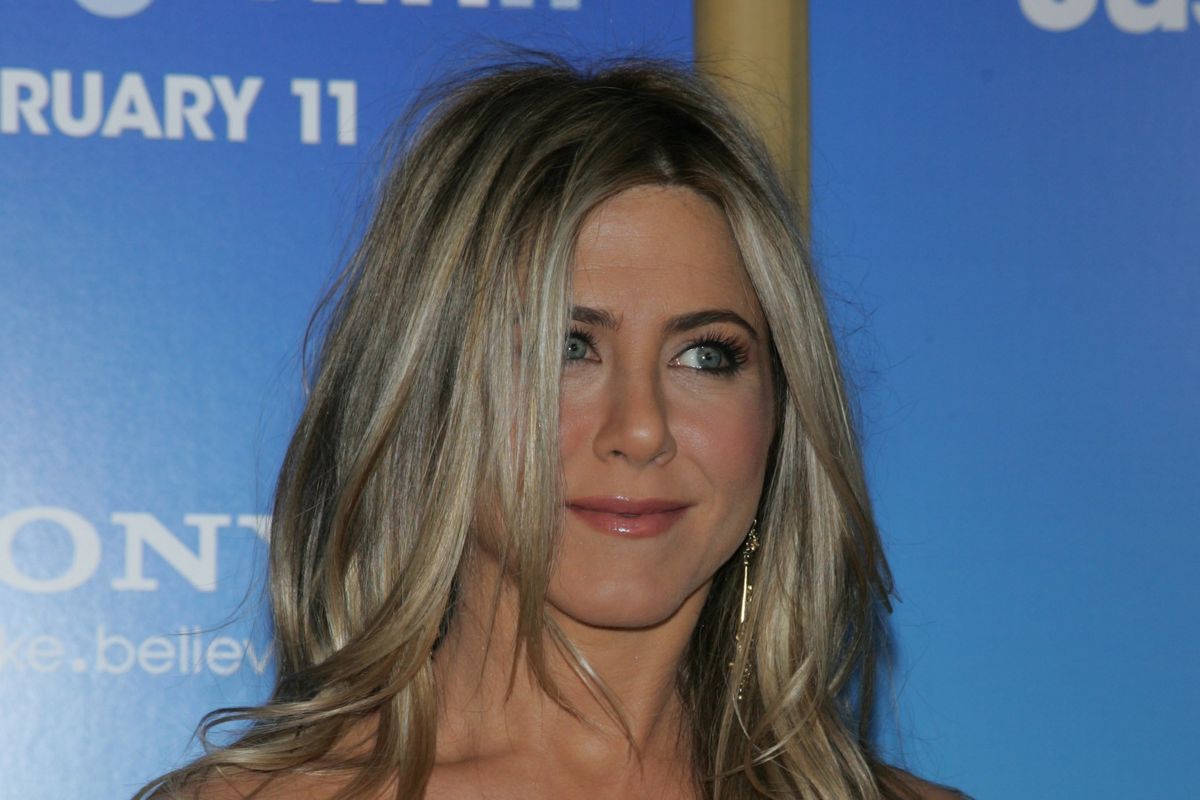 Photo by Laura Cavanaugh (UPI-Shutterstock)
Russell Crowe wanted the world to know that he wasn't at the Golden Globes because his country is on fire.
---
And what better way to let the world know about something than to get beloved actress Jennifer Aniston to read it out loud?
In the speech she gave in Crowe's honor, Aniston said that Crowe wasn't at the awards ceremony because he was "at home in Australia protecting his family from the devastating brush fires." She continued to deliver a pointed message: "Make no mistake, the tragedy unfolding in Australia is climate change-based. We need to act based on science, move our global workforce to renewable energy, and respect our planet for the unique and amazing place it is. That way, we all have a future."
Crowe received the award for Best Actor in a Limited TV Series or Movie for his work in The Loudest Voice, but as we all know, all the awards in the world don't matter when your home is on fire. The bushfires in Australia have killed half a billion animals and 24 humans, displaced six thousand people, and eviscerated nearly 1.65 million hectares. According to scientists, these fires were driven by a lack of rain and low soil moisture, a direct consequence of climate change.

Crowe and Aniston aren't the only ones taking action for Australia. The mastermind behind Fleabag, Phoebe Waller-Bridge, is auctioning off the sequined suit she wore to the Golden Globes and will donate the money to disaster relief.
"We worked with Ralph & Russo, who are the Australian designers who created this couture suit ... which is the most extraordinary thing I've ever worn, and we're going to auction it," Waller-Bridge said of her decision to sell the suit.
Many other stars have also voiced their support for those affected by the disaster, which is certainly indicative of a much, much larger global problem that is already a reality for so many people. Lizzo pointed out that the fires are part of an interconnected web of decay that is damaging our entire planet.
"Being over here in Australia has really given me a real-time view into what's happening with these devastating fires and for all of my followers who are mostly American, I just want to say that this is a global crisis," she wrote on Instagram. "These CO2 emissions will affect the entire earth. All of our atmosphere, all of our air."
Even Paris Hilton had something to say, along with Camila Cabello, Kylie Jenner, Maria Sharapova, and many others.
While it's inspiring to see so many people speaking out, it's also true that many of these celebrities are part of the overarching problems that created this issue in the first place—which is capitalism.
Though it's clearly a problem that celebrities hypocritically take private jets while tweeting about how sad they are about dead koalas, the problem is even deeper than that, and it won't be solved by a few famous people flying coach. The issue is our global reliance on fossil fuels—and our refusal to put laws into place that actually regulate the industry that profits off of them. We have tried and failed to rely on the altruism of the global elite. It's time for the systemic, democratically conceded implementation of processes like the Green New Deal to mandate the redistribution of wealth and a transfer to renewable resources.

In order to prevent more of what's going on in Australia, we shouldn't just sporadically funnel money into disaster relief or content ourselves with a few celebrity platitudes. We need to embark on a global effort to combat climate change on a massive scale before it torches us all.