FILM & TV
Netflix has had some huge hits and also some major flops.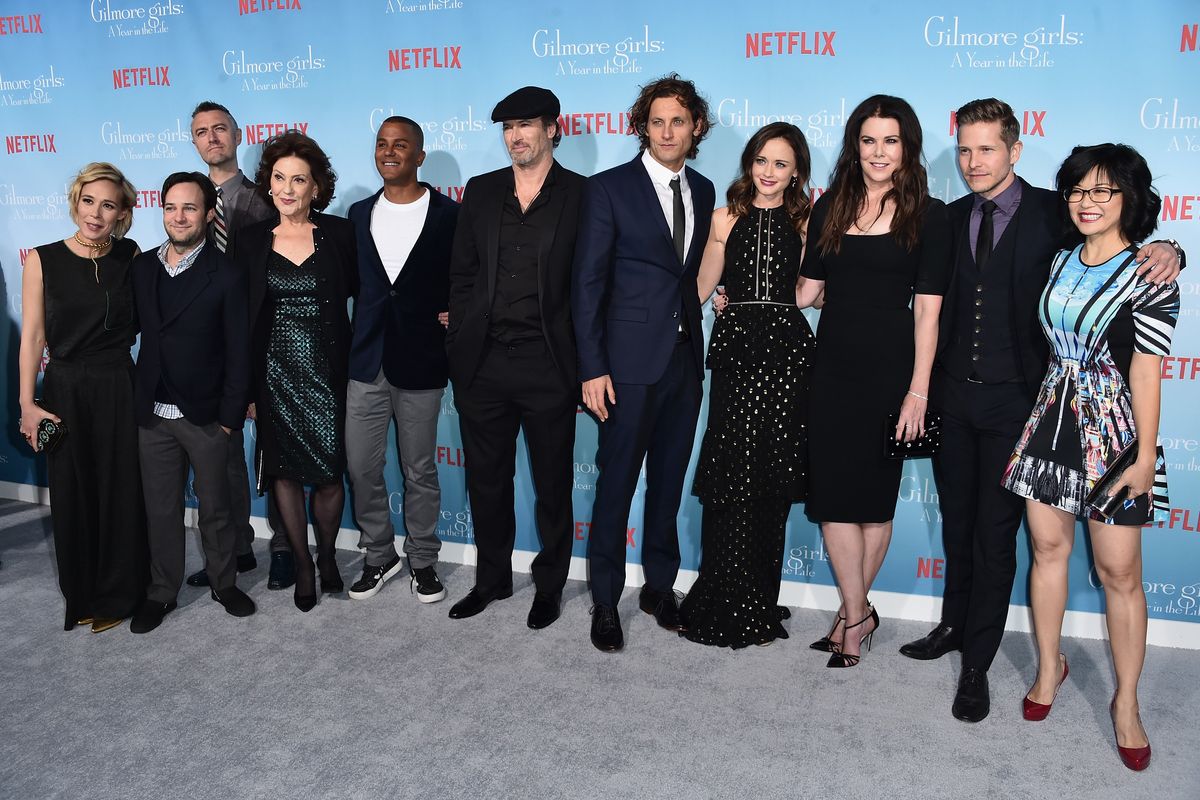 Getty Images
Netflix original shows usually receive high accolades. It all started with House of Cards in 2013 and has snowballed since. Several of its shows are pop culture phenomenons and critical darlings, including Stranger Things, Master of None, and The Crown. But several others have flopped critically while still being massively popular. And many others have gained no attention at all while still being very good shows. This list breaks down the best unknown Netflix's best unknown and worst most popular original shows.
1. Best Unknown: Travelers
< >
Time travel plots involving people from the future going back in time to save the world are a dime a dozen. But this show puts an original spin on the concept. Any time someone wants to come back in time, their consciousness has to be implanted in an already existing person. Usually, people are overwritten just before death, allowing the traveler to continue on their mission without disturbing someone's original life span. Travelers has received little attention, yet it is an incredibly binge-worthy drama.
2. Worst Most Popular: Iron Fist
Marvel's Netflix properties now span six original shows, but the worst of the bunch is Iron Fist. This show was mired in controversy when it was first released. Some people claimed having a white character learn traditional Asian marital arts was cultural appropriation and that the character should have been Asian himself. But setting that aside, the show itself isn't that great on its own. The first season is incredibly slow and doesn't have much to show for itself by the end. Skip this one if you can.
3. Best Unknown: One Day At A Time
One Day At A Time may not be completely original in and of itself, but it is a great sitcom on the Netflix platform. The show is actually a reboot of the classic '70s sitcom. This time, centered around three generations of a Cuban-American family living in one household. A newly single military veteran mom enlists the help of her mother to help raise her two children. The show is filled with relatable laughs and touching moments.
4. Worst Most Popular: Fuller House
This highly anticipated sitcom is the sequel to the '80s classic Full House. While the show is incredibly popular, it's also not the best. Especially in its first season, Fuller House cashes in heavily on nostalgia by having appearances from practically every member of the original show's cast. It's a huge crutch in the first season that almost prevents new audience members from understanding the newer characters and their struggles. This show can be entertaining, but it was made especially for fans of the original.
5. Best Unknown: The OA
If you enjoy Stranger Things, you'll probably like The OA. This is a science fiction mystery series following a young woman who went missing for seven years. When she returns, she calls herself "The OA" and refuses to tell anyone how or why she can now see even though she was blind when she disappeared. Instead, she assembles a team of five locals to help her on her quest. The series only has eight episodes but received a renewal just this month. This show is perfect if you love unpacking a mystery and crafting theories.
6. Worst Most Popular: Gilmore Girls: A Year In The Life
This Gilmore Girls revival was highly anticipated by fans of the show, but left some disappointed. Instead of the traditional 50 to 60-minute episodes, the series consists of four 88 to 102-minute installments. One for each season of the year. Many were disappointed to see the lack of growth and development for their beloved characters since they left them many, many years ago. Critics found this show to be a pale shadow of the original series made only for the nostalgia factor.
---
POP⚡ DUST | Read More…

BOX OFFICE BREAKDOWN | What's coming to theaters this weekend?
GAMING TOP 10 | Top 10 Original Kingdom Hearts Characters
Ravyn Lenae's EP 'Crush' is a Romantic Sugar Rush