MUSIC
Ravyn Lenae drops her new EP "Crush," produced by Steve Lacy.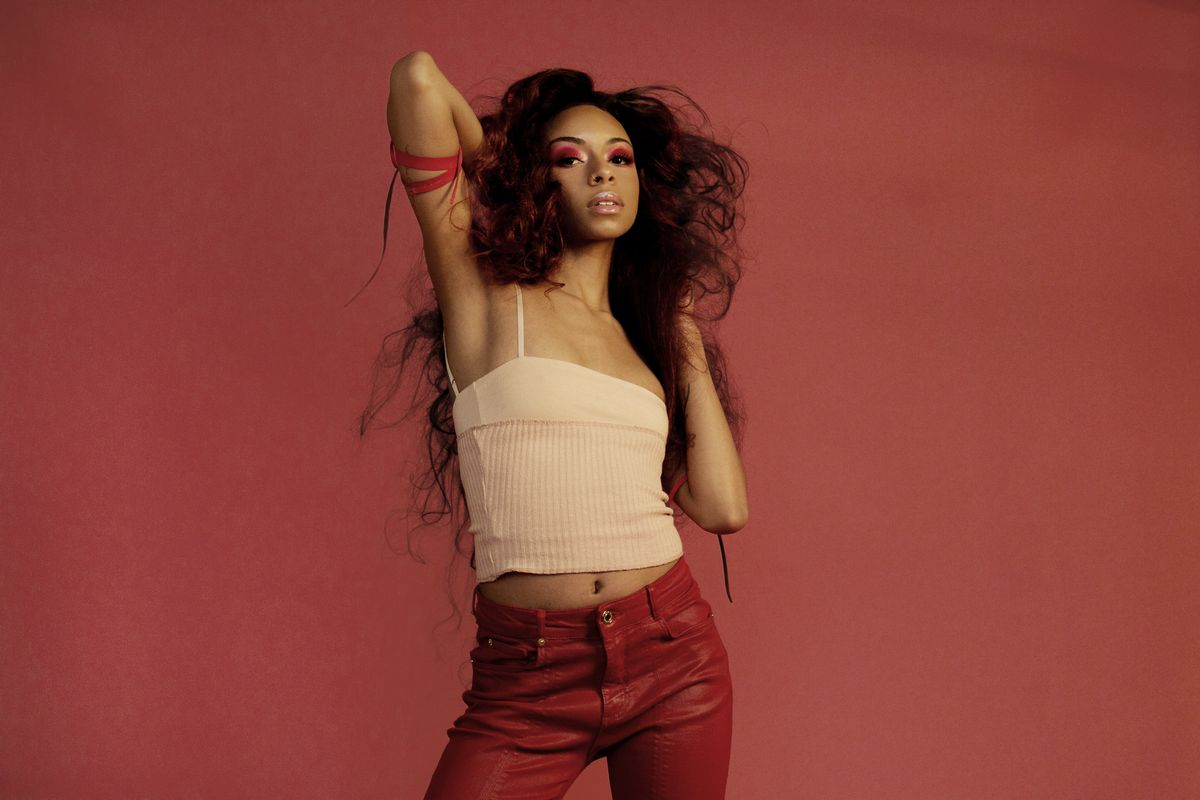 Ravyn Lenae's EP 'Crush'
This is soul music for people with a sweet tooth, for those unafraid of being seduced into a sugar coma.
Chicago's Ravyn Lenae is even more self-assured on her 5-track EP "Crush," crooning over Grammy-nominated Steve Lacy's (The Internet) signature SoCal soul. The two began collaborating together after Lacy DM'd Lenae, asking to work with her in the future. Their chemistry is palpable, as a 19-year-old Lenae steps out of her shell and into pink stilettos. Sweet, dreamy, and funky, "Crush" benefits from Lacy's surf rock, adding flirtatious guitar riffs and psychedelic flair to Lenae's vocals. A bit more comfortable and confident in her range, Lenae's voice is feathery, reveling in feminine intensity only magnified by supple, breathy "hoo-hoos" and "woo-woos." Her talent for harmonizing shines on this EP—something 2017's "Midnight Moonlight" (produced by Monte Booker) showed she was more than capable of handling—as she navigates an array of sonic textures.
Lenae and Lacy aren't the first singers to flirt with '70s psychedelia when reinterpreting R&B and soul, but they certainly add their own panache: Lenae plays with Mariah Carey-esque vocal acrobatics toward the end of "The Night Song," challenging her classically-trained soprano. The effect is silky and buttery against Lacy's bass grooves. On the hook she sings, "Hair down, feeling alright / Got my edges on tight, it's a party tonight / Feeling good, yeah feeling polite / And we're movin' all night, all night, all night." She's having fun and she's doing so in style, revitalizing the swag of '90s icons like Aaliyah and TLC.
On the single "Sticky," Lenae shows a vibrant side to her voice left uncharted in her work with Booker. Like many teen musicians, Lenae graduates into a woman through her music, embracing a more provocative and enticing sound. "Crush" is her femme-fatale, hear-me-roar project with a healthy dose of grown woman sugar and glitter. This is soul music for people with a sweet tooth, for those unafraid of being seduced into a sugar coma.
And as most R&B and soul does, "Crush" lightly ponders the games of love: unrequited love, the looming fear of rejection, virtual love, long-distance relationships, and self-love. The duet "Computer Luv" finds Lenae and Lacy singing about the virtual confines of a relationship, and when the two will risk intimacy in the flesh: "When will I meet you / I'm down to see you / I wanna see you right now / It's been a year now." The immediacy of their voices is telling of the emotional and physical inadequacy of trying to love someone through a computer screen. It's one of the more tender moments on the EP, as Lacy wraps the chorus in an acid-drenched guitar riff. (Again, try not to feel like Aaliyah was in the recording room.)
The EP's closer "4 Leaf Clover," another duet, harmonizes why a lover is being mean, pushing and pulling until finally giving in. Lenae's sentiments are rooted in emotional longing and physical desire, human capacities that can leave you emotionally bankrupt, but "Crush" argues love's sugar rush is worth the migraine. Dazzling and lightly drizzled in psychedelia, Ravyn Lenae's reinterpretation of the love language is like being under the sheets, tangled in the body of a loved one, entirely intoxicated and enamored, if only in your mind.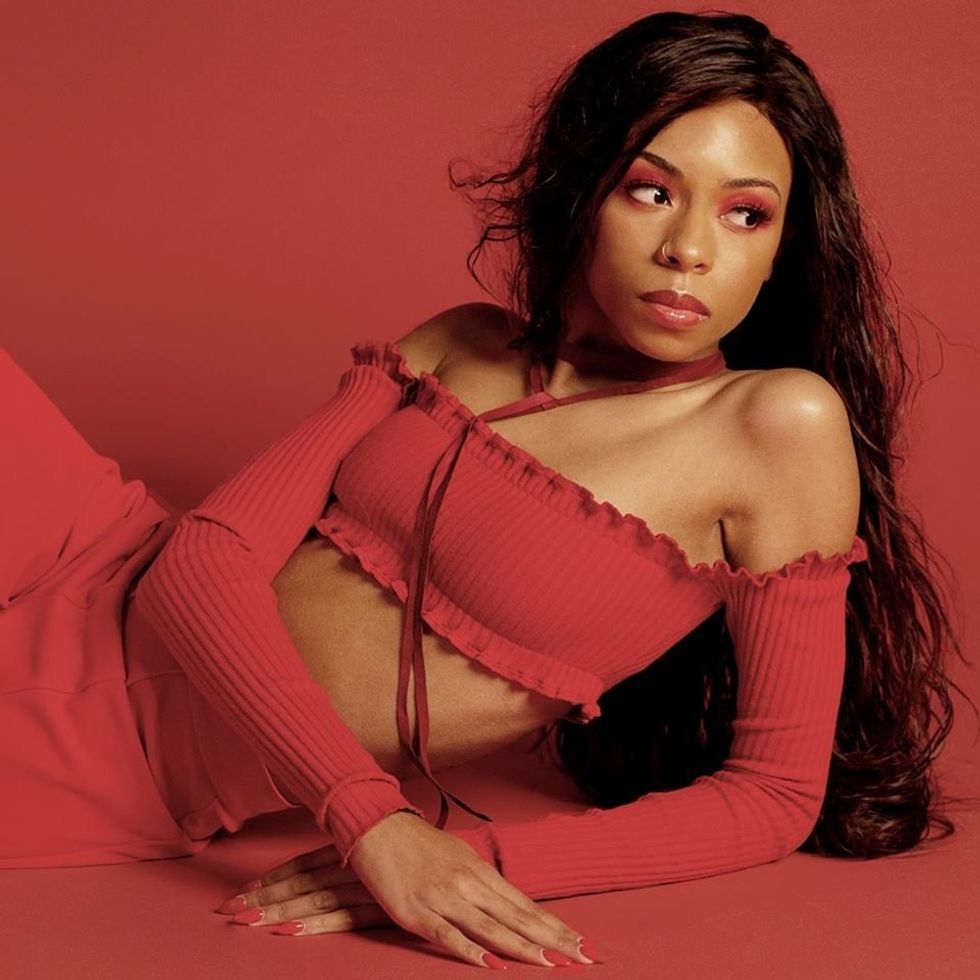 Ravyn Lenae'Crush'
---
Shaun Harris is a poet, freelance writer, and editor published in avant-garde, feminist journals. Lover of warm-toned makeup palettes, psych-rock, and Hilton Als. Her work has allowed her to copyedit and curate content for various poetry organizations in the NYC area.
---
POP⚡ DUST | Read More…
MUSIC MONDAY | Marsicans get our week started with a playlist from across the pond
MINUS THE BEAR 10 Year Anniversary Tour Announced Starting on 4/20
RELEASE RADAR | Semblance, Rann, and Kayla Diamond Premieres