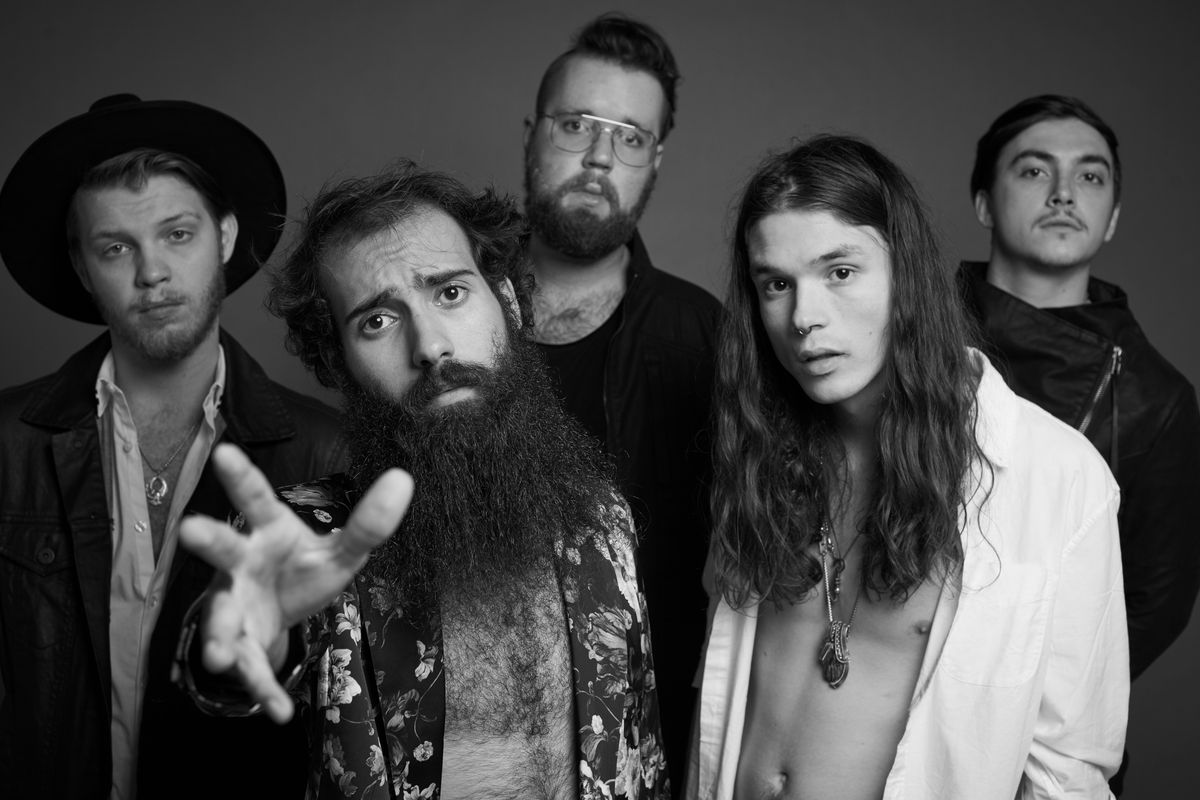 By Matthew Salacuse
One day you're listening to your usual assortment of experimental synth music and whale noises, maybe a little Kero Kero Bonito if it's sunny out.
In a good mood, you decide to branch out, and a song comes on your discover weekly that you don't recognize. You bob your head along to the beat, and wonder who the band is, thinking they must be deliciously obscure. You reach for your phone to save the track, and recoil at the glitter-sprinkled name: Rainbow Kitten Surprise. The name sounds distinctly like the name of your seven-year-old niece's Guitar Hero band, but you find that in reality it refers to a group of serious musicians from Boone, North Carolina who play an amalgamation of indie and folk rock. Even worse than their name, they have millions of plays. They're popular and kitschy and unacceptable for someone like you who only shops at organic co-ops in your vintage Doc Martens. You move on to the next song.
---
A week or so later, you're in a Williamsburg bar that you have to enter through a secret fake refrigerator door, and the bartender plays a song, and, liking it, you ask who the band is. They tell you. It's Rainbow Kitten Surprise. You throw your drink at the bartender and walk out in disgust. But on your way home to your Bushwick loft you hesitantly search the band's name on Spotify. But you think, What if someone sees my Spotify? Should I risk it?
But you do, and soon, with enough exposure, you find yourself willing to ignore the band name in exchange for more of Sam Melo's distinctive, folk-rock voice. You start to recognize the exceptional quality of the bass lines and the burningly poignant, playful lyrics that characterize nearly every song. No, they don't have much edge, in fact, they're often persistently uplifting. You keep your new passion to yourself for awhile, sure that it's just a neurological blip. A music aficionado like yourself would never like a band with such a gimmicky name and earnest vibe. You liked Billie Eilish before she was big, dammit, you read Pitchfork like the Bible, and you proudly tell people at parties that your favorite band is Deerhunter. You once said, "Die Antwoord is too mainstream for me," and meant it. How can you love Rainbow Kitten Surprise?
But soon, your roommate knows the words to "Goodnight Chicago" just from hearing it through your bedroom wall. You semi-seriously consider getting lyrics from "First Class" tattooed somewhere hidden on your body, just for you to see. You begin to mention the band hesitantly to strangers, maybe even a few close friends at the anarchist bookstore you frequent, and find you aren't alone in your devotion. You begin to believe the joyfully meaningless name is the perfect, thoughtless collection of words to describe the genre defying band. Afterall, they don't abide by the structural or sonic rules that govern most of the label-made music that tops modern charts. You start to feel strongly that they're a band in the way so many bands don't feel like bands anymore: you can hear the spontaneity of ideas from rehearsal in every song; every track evolves unexpectedly, and every musician is audible, present, and indispensable, singing loud backup vocals and allowing instruments to compete with and complement the lead vocals.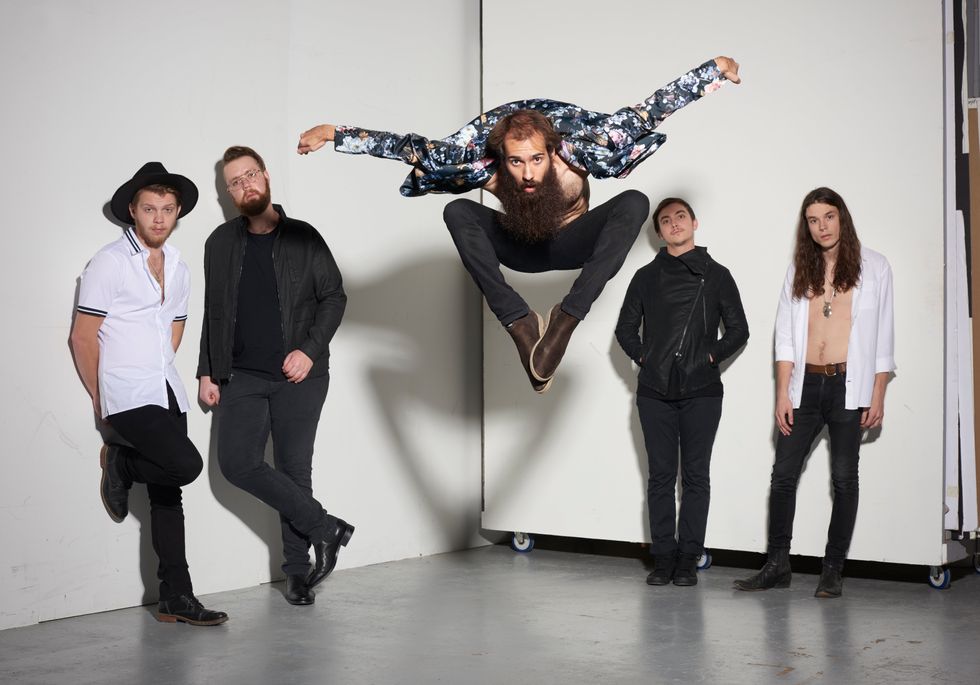 By Matthew Salacuse
Flash forward, three months. You bought tickets for the "How to: Friend, Love, Freefall" tour and pushed your way through the crowd until you're right up against the stage. You're openly weeping as Ethan Goodpastor leans towards you as he shreds the intro to "Devil Like Me." Your kitten ears are firmly clipped into your hair, your t-shirt proudly displays the band name that you once questioned, but has become a part of your musical identity. You proudly post pic after pic of Sam Melo's energetic, bizarre dance moves on your Instagram story. The concert is a transcendent experience that leaves you full of energy for days to follow. They play their classic hits but they also cover their new album — debatably their best yet — and every band member is visibly enjoying themselves as much as the crowd. When Darrick "Bozzy" Keller joins Sam Melo on vocals and the two lean together, eyes locked, you wonder if this is your peak, if you'll exist forever in this moment, watching lights play through Melo's magnificent beard. Watching them perform, you think of how they exist as an antithesis to bands like Maroon 5, that churn out songs that are overplayed after one spin. Rainbow Kitten Surprise lets songs fall from their fingers in whatever weird and wonderful way they happen to emerge, ultimately reminding their audience what live music is supposed to feel like.

At this point in your obsession, you've even stopped exclusively referring to the band as RKS, instead, you proudly say their full, glorious name. In fact, you shout it at the top of your lungs as Hammerstein Ballroom finally goes dark and the band exits the stage to frantic screams for an encore: Rainbow Kitten Surprise, mother f*cker.