MUSIC
The singer's latest single carries an infectious groove, and the accompanying visuals add a layer of fitting space-age radiance.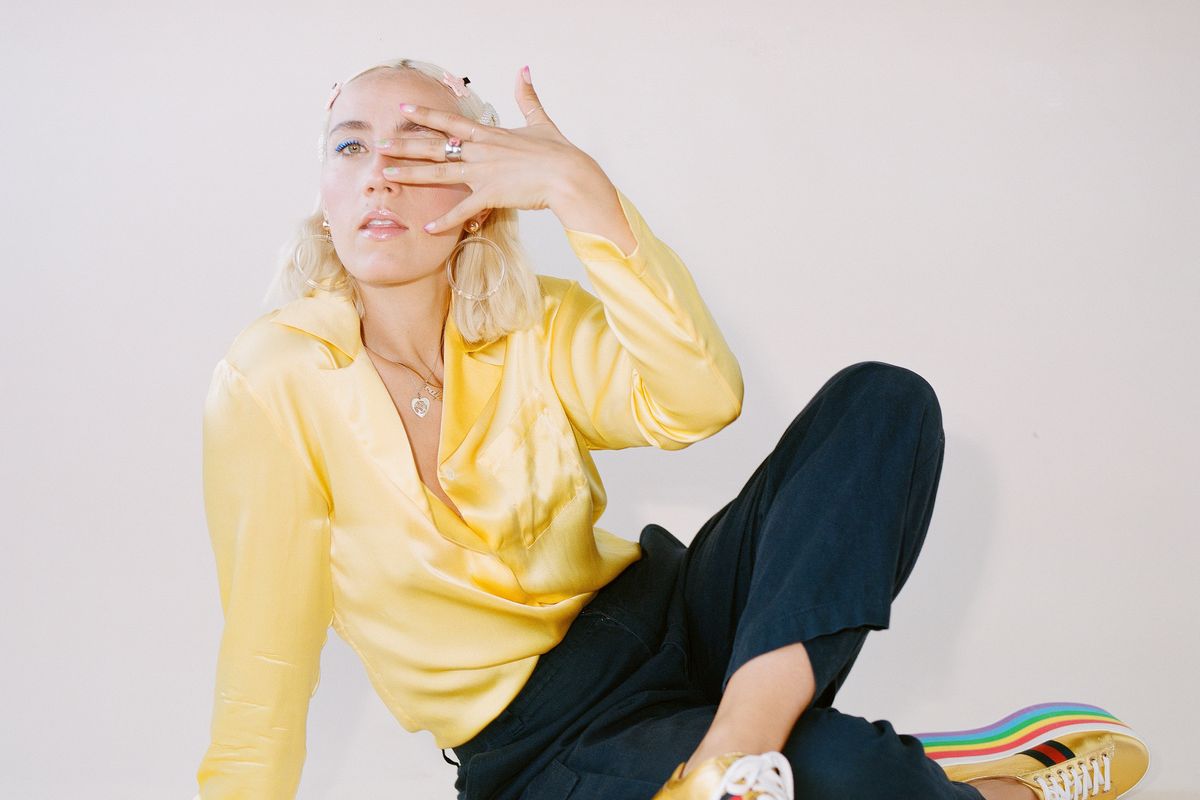 Mariah Hamilton
We love it when artists color a familiar story with something new—in this case, literally.
"Gravity" is the latest music video from Ralph—the mononym project of Toronto singer Raffa Weyman—and the single itself is a bouncing ode to destabilizing love. She's embracing a quintessential pop theme, wondering aloud if this new someone she's found will be a repeat of bad history, even while she enjoys being pulled out of orbit. Ralph's breathless voice conveys want and worry with a pirouetting ease, as the looping piano stabs and disco beat keep the track pulsing with life. It's catchy as hell, but it's the accompanying visuals that bring an idiosyncratic edge to the warm pop of "Gravity."
Animated by fellow Torontonite artist Amika Cooper, the video rockets Ralph's desire into space, combining paper-doll-like figures with a sparkling cosmic landscape. The deceptively-textured visuals complement the track's vibrant sound, with an element of kitsch mixed in: A robot dog and a magic 8-ball encourage Ralph to chase the feeling, while floating disembodied hands twirl to the song's rhythm. The video is certainly trippy, but it finds its beauty in centering Ralph as its subject and muse. Cooper takes the irrepressible groove of "Gravity" seriously, and she ensures the song's pure emotion seems to spill right out of Ralph's vocals.
It's a collaboration that feels effortless in its joy, mainlining the simple power of the track's radiant pop into its graphics. Ralph carries an infectious groove on "Gravity," and the music video's dazzling warmth carries the track perfectly in turn.
Ralph - Gravity youtu.be