MUSIC
PLUS | Franke, Me Not You, and more are featured in our top picks for this week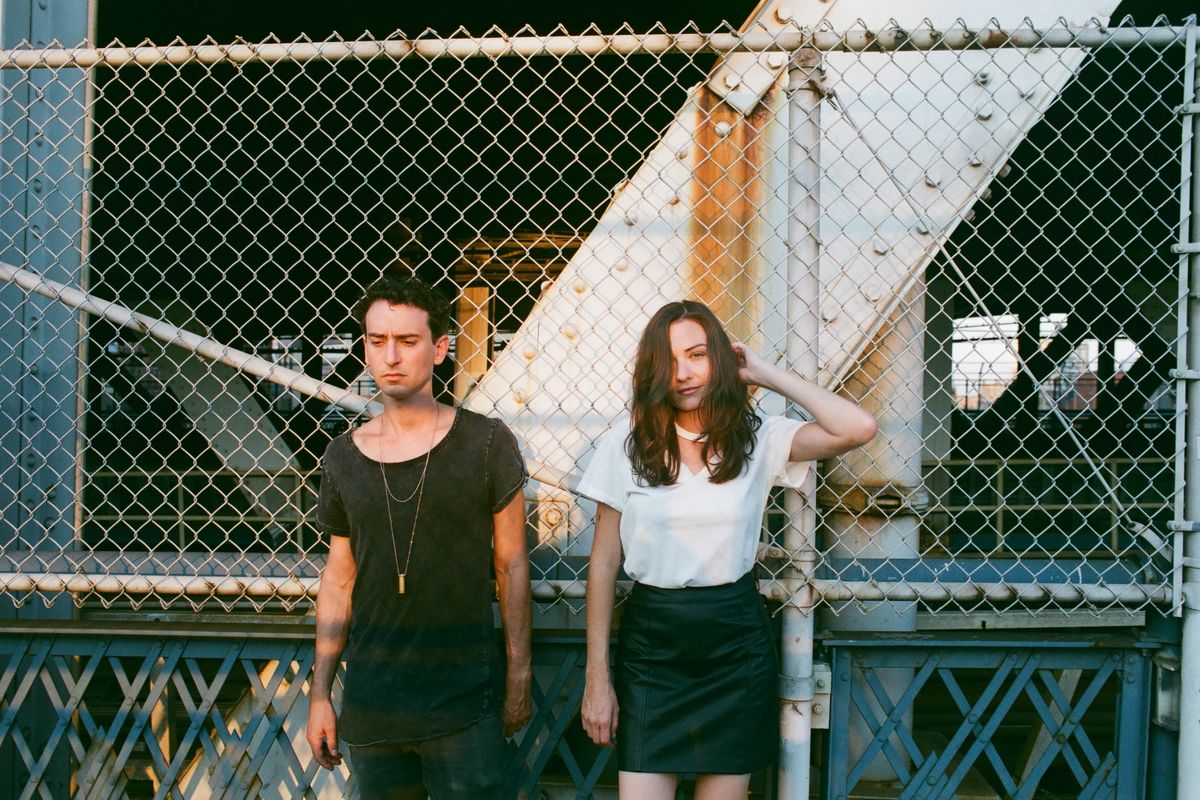 A slew of new in albums and EPs this week, plus some must-hear singles.
RELEASE RADAR is here to give you the breakdown of your top singles, albums, and videos to check out as you head into your weekend. Get ready to jam out with some of our favorite up-and-coming artists, plus celebrate new stuff from those you already know and love.
---
SINGLES...
⭐️ PREMIERE ⭐️ | SAGE | "Not Really"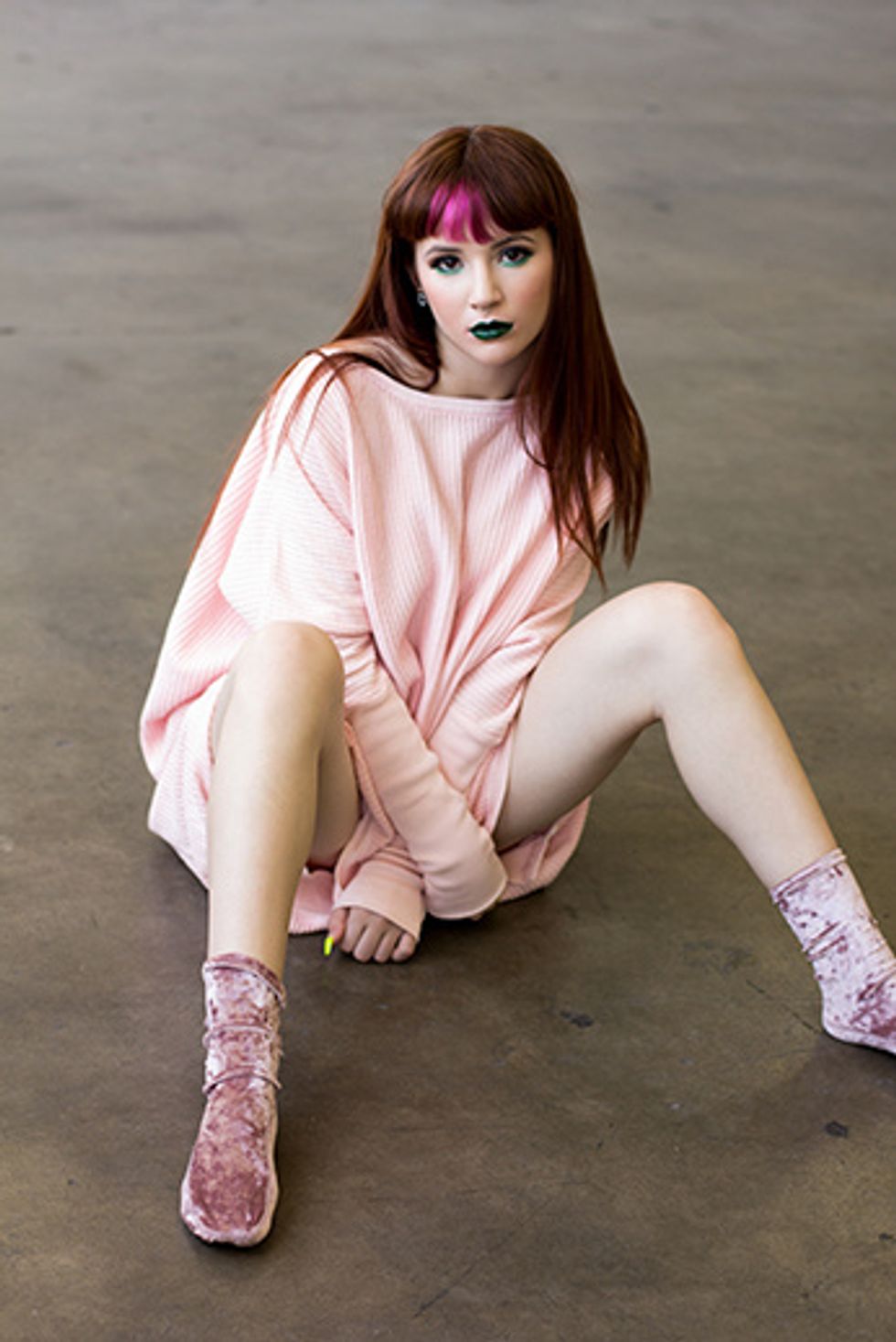 Angelo Kritikos
This 15 year-old musician is telling it how she sees it to create music full of attitude, angst, and an amazingly danceable beat. With her latest single, written with famously-rumored "actual Britney Spears vocalist," Myah Marie Langston, SAGE is channeling her seductive qualities into a track that will leave you wanting more.
You Might Also Like:Layna, Paris Alexa, callan

Best Bits: "...Well what's the point if we're just wasting time? You and I keep committing perfect crimes. So, I'm coming right back..."
---
⭐️ PREMIERE ⭐️ | Ashlee Keating | "Hurt Me So Good"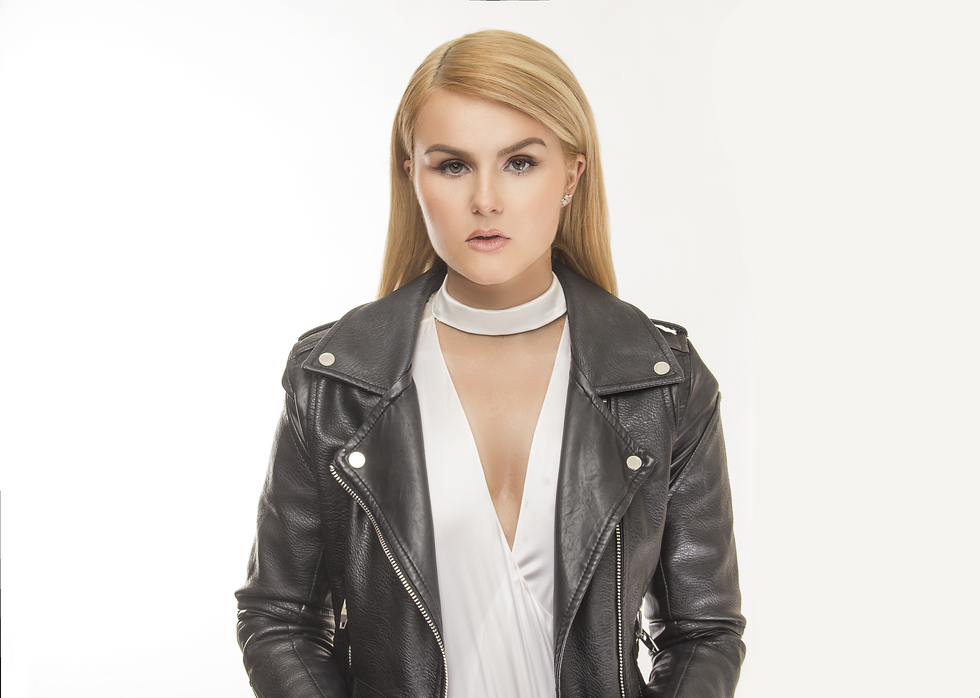 This New Jersey native is lighting up our radar this week with her latest release about a complicated relationship and how addicting they can be. Ashlee has been creating music since childhood, but she's been working most recently on evolving her sound with the help of Timbaland's producer/songwriters, Doug Makuta. We are definitely looking forward to her full-length EP coming soon.
You Might Also Like: Humongous the God, Aaron R Smith, DJ Righteous
Best Bits: "...Say 'bye to the haters it'll be just us..."
---
⭐️ FEATURE ⭐️ | Franke | "Italy"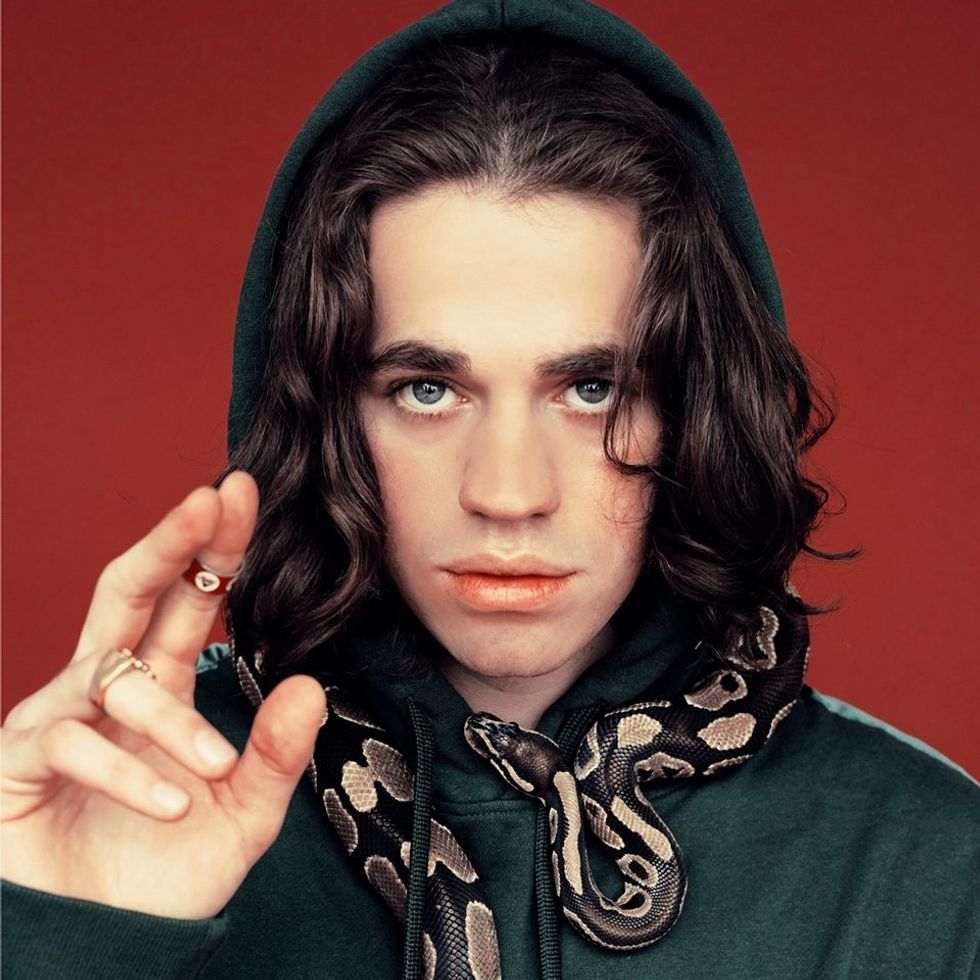 This pop star is looking for a little love in what starts out as an early morning call to a gal and evolves into a plan to run away to Italy together. He already has more than 135K followers across his social media platforms as he looks to redefine the genre. Get ready to get down to this jam.
You Might Also Like: Seven Bucks, George Janko, AJ Mitchell
Best Bits: "...I've been stuck in this moment and losing all sense of my life..."
---
DAANI | "Two Hands"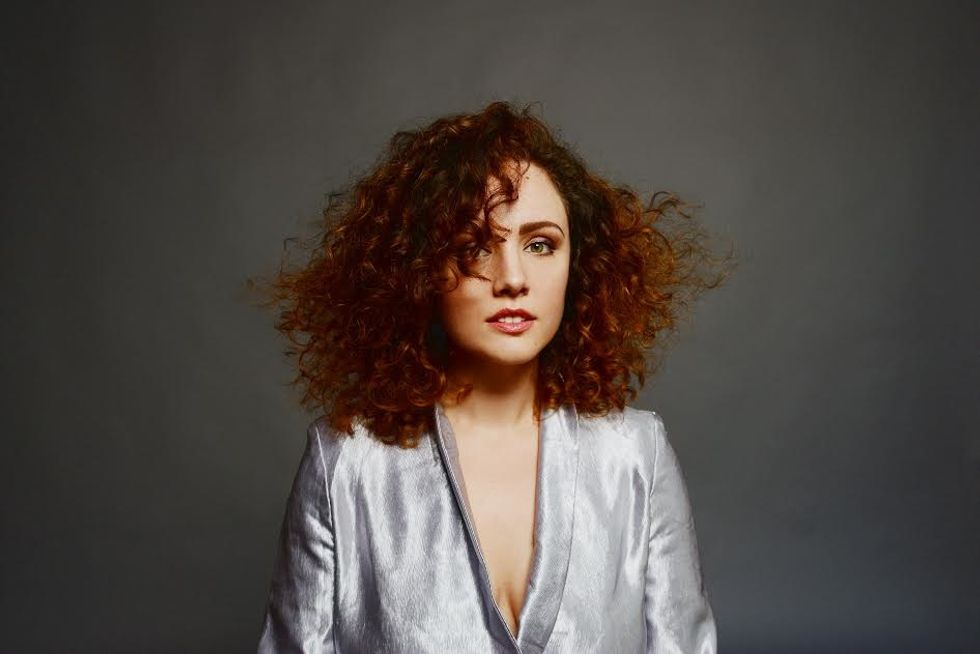 This jazz-trained vocalist is now based in Nashville and creating pop songs to dazzle you. Her music's been featured in The Hunger Games and TLC's Dance Moms, but it stands strongly as a the perfect track for getting ready with your girls on a Friday night, too. Happy to be showing one of our favorite a little more love.
You Might Also Like: Mariah Carey, Sia, Jessie Ware
Best Bits: "...What am I supposed to be when it's all about you..."
---
Lucy Neville | "Ransom"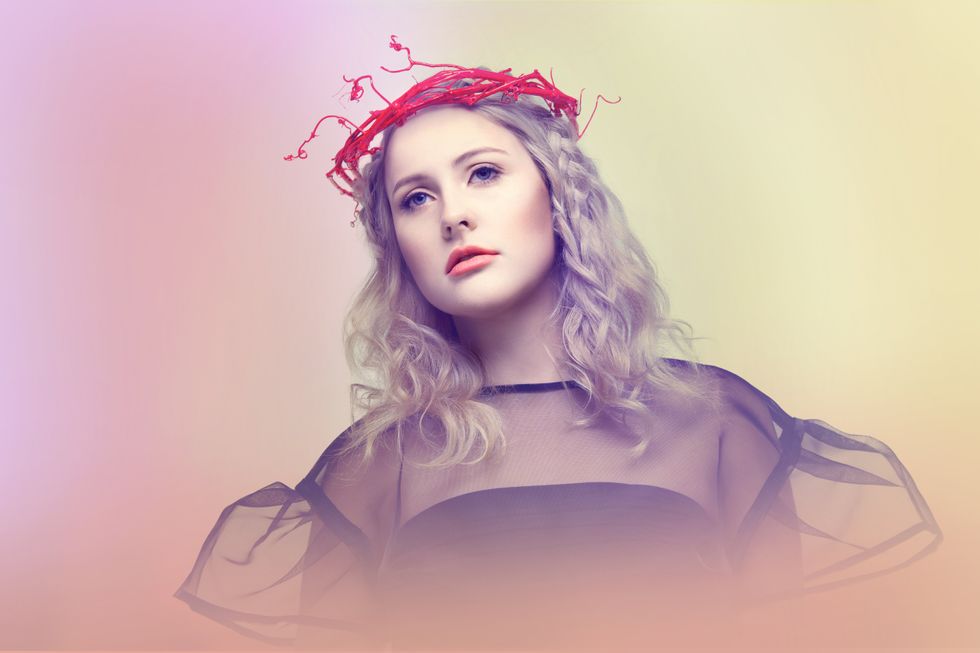 This songwriter got her start as a member of the Australian Girls Choir before branching into writing her own songs that blend elements of electronic, indie, and pop sounds. Neville explains that her latest single is about, "falling in lust and then falling in love." It's about now or never, but there's definitely no decision to be made about when to listen.
You Might Also Like: Ofelia K, Emily Vaughn, The Katherines
Best Bits: "...I can't give you love if your heart's on lock..."
---
VIDEOS...
⭐️ PREMIERE ⭐️ | Danielle Cormier | "Fire & Ice"
This songstress is also debuting her full-length album today, and this title track video from the project shows exactly why the Nashville native perked the interest of a guitarist for Peter Frampton. Moody lighting and minimalist details allow for Cormier's voice to shine through and gives us a nice taste for everything her offers on her first record.
You Might Also Like: Carrie Underwood, Brandi Carlile, Peter Frampton
Best Bits: The limited lighting and blurry symbolism.
---
Polaroid Summer | "TIDES"
Not for the faint of heart, this video from the up and coming alt pop band focuses on the struggles with addiction that inflict people across this country (something the band wanted to highlight). The band released the following statement regarding their inspiration for the video:
"Our hope is that this song will help others through their internal struggles making them aware that they not alone and to encourage them to open up and talk to someone."
You Might Also Like:Follies, Six Eye Columbia, Lyann
Best Bits:The emotional impact of the various addictions portrayed by the actors.
---
:PM | "Feel Like A Fool"
These English lads are putting their latest single to video as they croon about the troubles of wanting someone who simply wants someone else. If you were feeling bummed out about the last round of the Vans Warped Tour being announced, watch them and feel assured that the pop-punk vibe is not dead, it's just evolving.
You Might Also Like: All Time Low, The Vamps, One Direction

Best Bits: The guys wandering around with the heart red balloons (so cute!).
---
ALBUMS + EPs...
Mt. Joy | Mt. Joy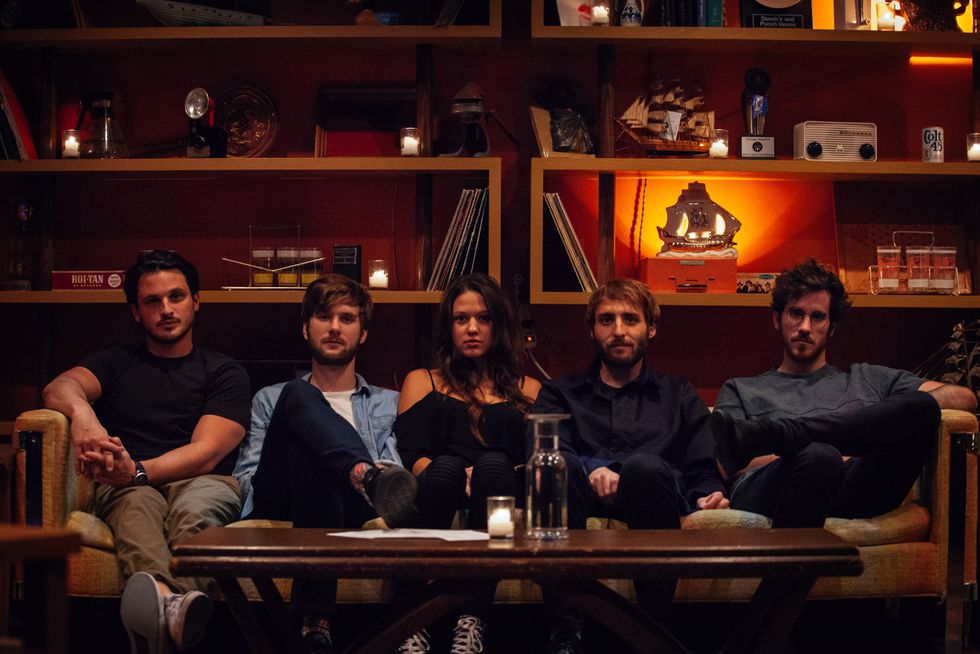 Matt Everitt
These folk-rockers are back with new music and we are already feeling those vibes of an intense summer night at a music festival, grooving with our best friends. They are revamping the Americana genre and getting us ready for a soulful time.

You Might Also Like:Henry Jamison, Birdtalker, Yoke Lore

Best Bits: "Julia" is the love song you didn't know you were missing, all about loving a waitress in your favorite watering hole.
---
Me Not You | Reckoning 2 - EP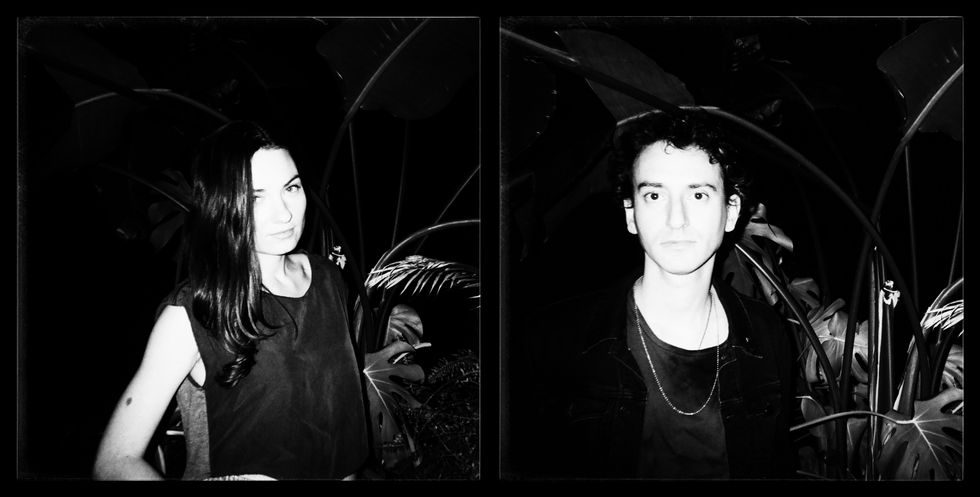 This alt-indie band comes out with some powerful new tracks on this short and strong release. It's got the sweetness in the vocals of the underground, emotional scene and the roaring accompaniment of rocker roots, making it a delightful blend for the ears.
You Might Also Like: Softer Still, Tiny Deaths, Wyldest
Best Bits: Lead single "Everafter" is the essential blend of electronic, indie, and rock worlds.
---
Cut Chemist | Die Cut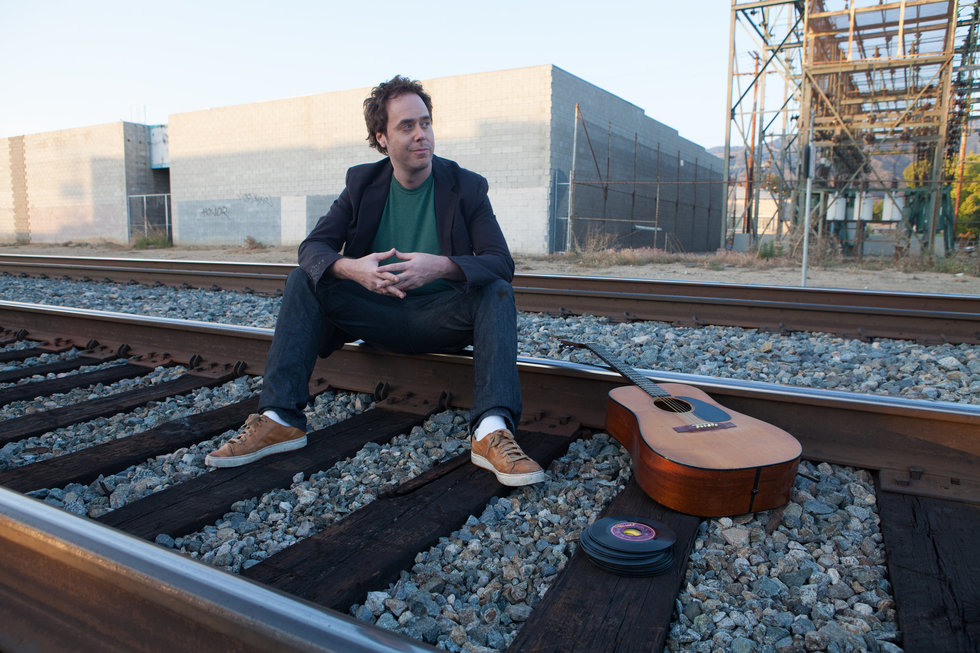 Get ready to get down this weekend with some new tracks from this acclaimed DJ that will help put you in the mood. If you're a fan for collaborations, this is also the place to find them. The album features Laura Darlington, Dntel, and more working their magic on this pumping beats.
You Might Also Like: Kid Koala, DJ Krush, Dan The Automater
Best Bits: "Working my Mind" is going to be your jam in the club this weekend, I promise.
---
Rachel A.G. Gilman is a writer, a radio producer, and probably the girl wearing the Kinks shirt. Visit her website for more. If you have an artist you'd like included in an upcoming #ReleaseRadar Column, send emails here.
---
POP⚡ DUST | Read More About Music...
Related Articles Around the Web