MUSIC
The teenager singer is making a big impact outside of her music, too, and we can't wait to see what's next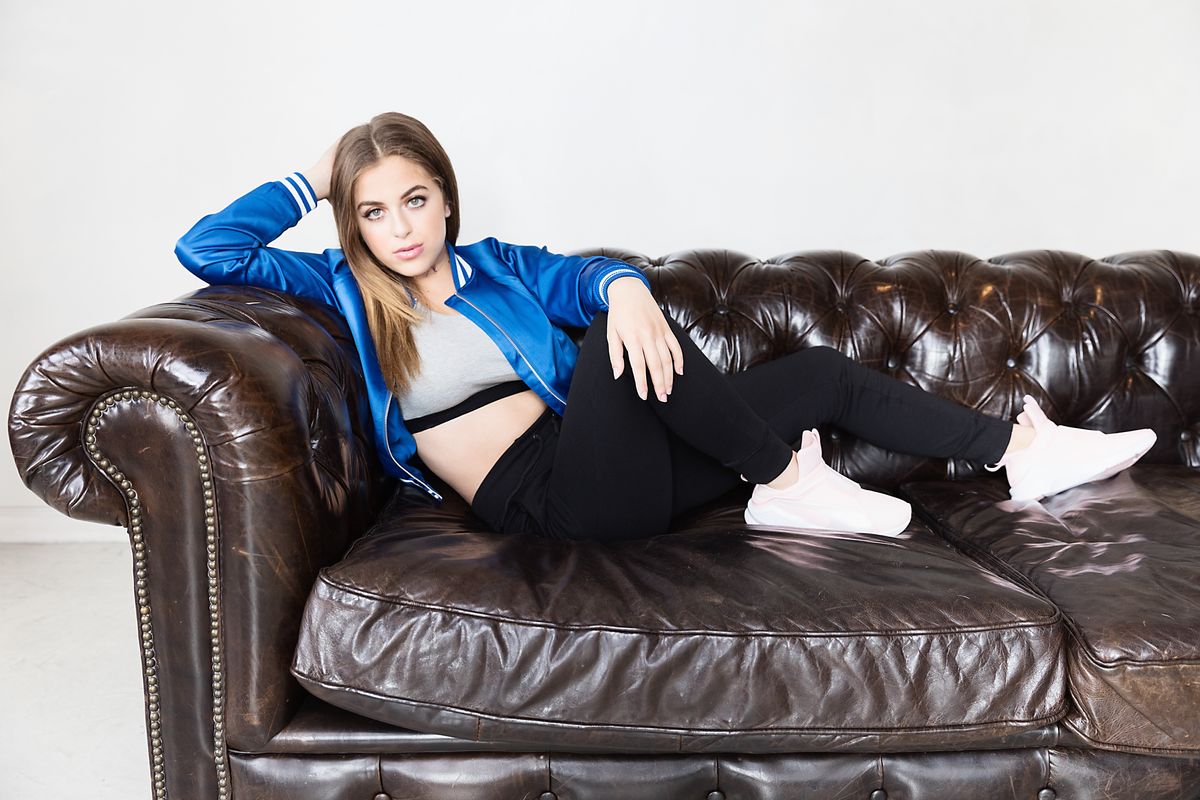 Kacie Tomita
"I'm grateful to all of the women from the #MeToo movement who've come forward to share their stories because I feel like it will give us all an opportunity to have a stronger voice and safer space to work and gain respect."
Women are killing it in the music industry, and the world of song lovers couldn't be happier! In our column, #WomenCrushWednesday, we'll feature an awesome lady whose tunes are blowing up our playlists and ask them about their musical journey.
Baby Ariel is in the spotlight this week as we find out why she's been dubbed "Queen of Gen Z." The pop star is releasing hot new music and cute new emojis for your phone, but she has bigger missions in her heart, too. Ariel spoke with us about her journey to eliminate bullying for social media, the great time she had working on her latest music video, and what we can expect from her moving into the future.
---
How did you get involved in music?
Music has been a part of my life since I was a little girl. My dad is a songwriter and we always had a piano in the house. When I was little, I would dance around and sing while he'd play piano. I started taking piano lessons when I was five and always loved listening to different kinds of music. Ever since then, I knew music was a passion of mine and would become a way of expressing myself.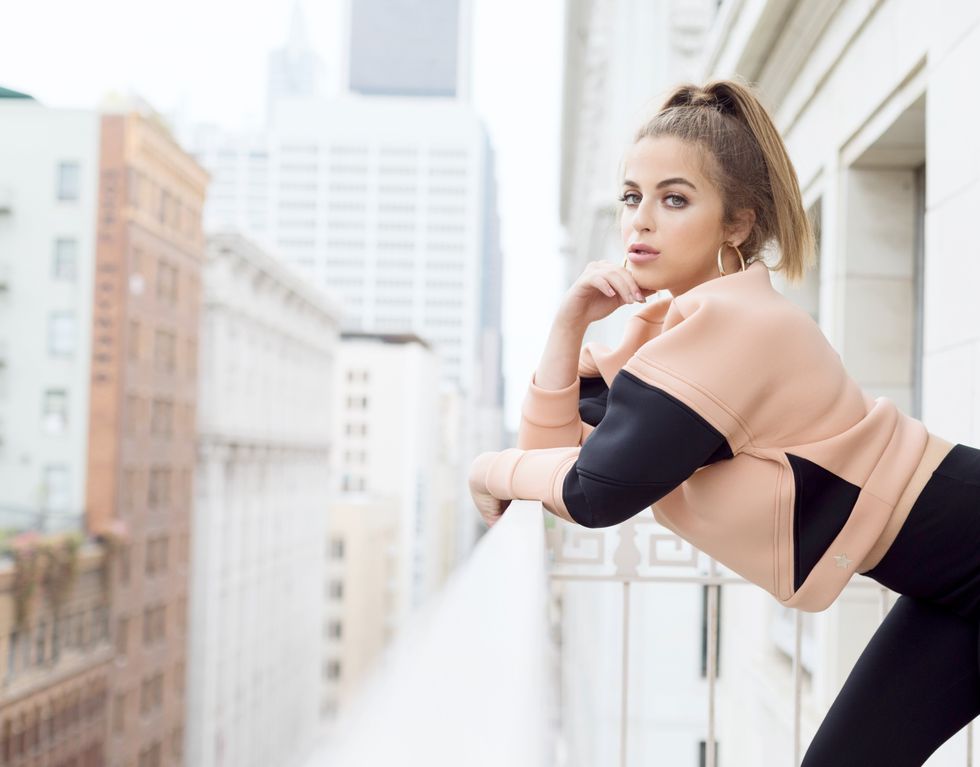 Kacie Tomita
You're only seventeen and totally blowing up! What's it like to be so young and already see success in this industry? Any challenges?

Thank you! I still feel like I'm finding my way and maybe that's the biggest challenge. In so many ways, I still feel like I'm learning who I am as a person and as an artist and so on the one hand, I want to be true to myself but on the other hand, I'm still figuring out who that is! The other thing that's tricky is handling the "business" side. There are so many things that aren't part of the creative side that have to get done. I'm lucky that I have a wonderful family and a great team of people who support me through it all.
What's your experience been like as a woman in the music industry?
I'm lucky that I've always had my parents with me to help guide and protect me. I'm grateful to all of the women from the #MeToo movement who've come forward to share their stories because I feel like it will give us all an opportunity to have a stronger voice and safer space to work and gain respect. Just about everyone I've been around has been wonderful and completely respectful so I feel like we're getting a lot closer to living in a world where finally, the gender inequalities are getting erased and people can be respected for who they are.
Can you tell us a little bit about your #ArielMovement and #hackharassment that you're involved with a campaign for?

One of the things that upsets me most about social media is how much bullying there is. There are so many people who spit venom at other kids for no reason. It's so easy to hide behind an anonymous avatar and say hateful things. When I first started getting big from musical.ly and then Instagram, I'd have so many people be hateful to me. People who didn't know me or anything about me just spreading lies. And I realized how much it might happen to other kids. So I created a hashtag to basically create a positive community where kids could communicate and post to support each other and understand that they weren't alone.
You've also won a Teen Choice Award and other accolades praising your work as an influencer. What does that role mean to you?
It means so much to know that there are kids out there who relate to me and connect to me. But the truth is, they probably mean more to me than I mean to them. I go read their twitter feeds, watch their musical.lys, check out their IGs and get completely inspired. There are so many kids who are working hard and sharing their stories. So many kids who have overcome all kinds of challenges. So I'm proud and humble that we are all a part of each other's family.
You recently released the track, "Perf." What was the experience like recording that song?

It was a fun song. It was a collaboration with a songwriter and producer and it felt like a loose, laid-back vibe. I felt like I wanted to put something out there that would just be fun and put a smile on people's faces. I feel like there's so much negativity in the world that sometimes, you just want something fun and silly to bop to.
You've also made a video to incorporate the track, where you worked with HustleCake and Alex DiMarco. What did you enjoy about that process?
Alex was great. I worked with my family and management team to come up with a fun concept for Perf - a video that would be kind of a play on the idea that there really is no such thing as a "Perfect person" which is why we wanted to have a mannequin in the video as the "Perfect Boyfriend." But we knew we needed a director who'd be able to bring creativity and a sense of humor to it to pull it off. Alex was, well, "Perf" for the job!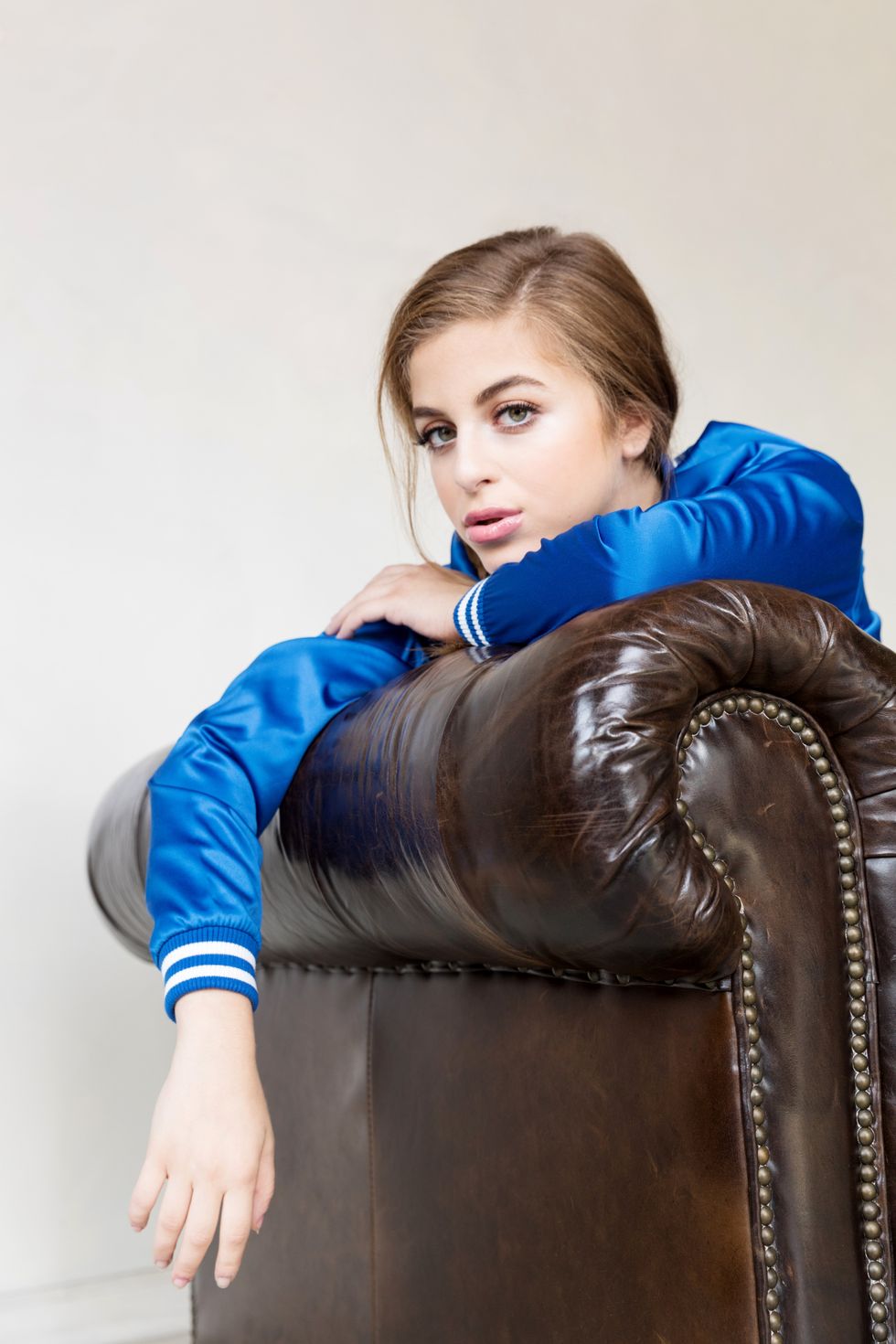 Kacie Tomita
I think it's so cool that you also have your own emoji sticker app, Arielmoji. Are there any other ways you're thinking of expanding your digital reach?

Yes!!!! I'm really busy right now developing some great things but you'll have to be patient to find out what they are ;)
What's coming up next for you in 2018?
You can expect a lot more music. I can't wait for you to hear it. And you'll also see me on the screen with some acting work I'm doing. And of course, I've got some huge surprises for you and my #BabyFam
---
Rachel A.G. Gilman is a writer, a radio producer, and probably the girl wearing the Kinks shirt. Visit her website for more.
Have a female or femme-identifying artist we should profile? Send a pitch email to Rachel.
---
POP⚡ DUST | Read More About Music...
RELEASE RADAR | Semblance, Rann, and Kayla Diamond Premieres
#WomenCrushWednesday | ASHE Interview
---