FILM & TV
Ruby Rose is Kate Kane – AKA Batwoman
The Actress is Up to "Bat" for The CW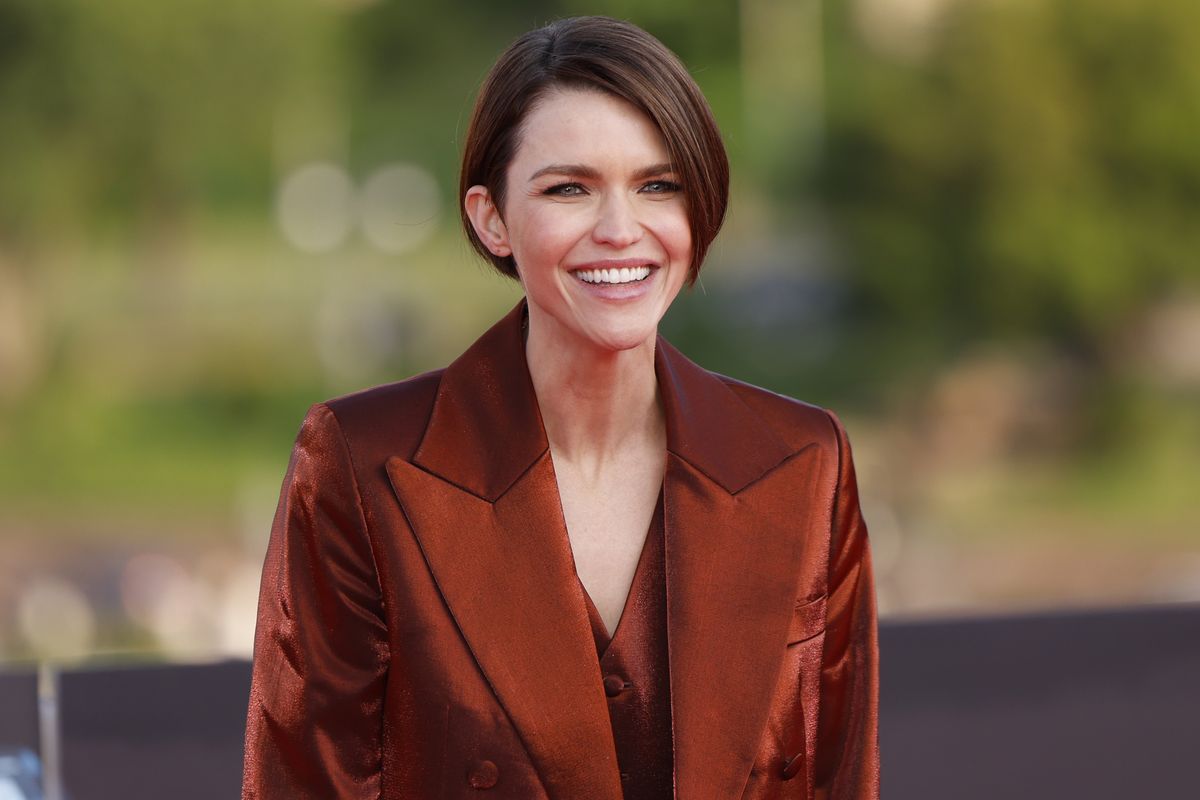 Photo by Vianney Le Caer/Shutterstock
Bats have never been so beautiful.
---
The stunner from "Down Under," Ms. Ruby Rose, is the latest (and arguably greatest) addition to the Arrowverse crossover, with a standalone series in the works, as reported by Variety. Best known for her riveting role on TV's Orange is the New Black as well as her drop-dead good looks, Rose will rule as she flies high through Gotham, with "a passion for social justice and a flair for speaking her mind." According to TV Line, "The character will make her first appearance in the network's Arrowverse crossover event, set to air in December."
This is the second go-round for the Batwoman character, this time described as "an out lesbian and highly trained street fighter primed to snuff out the failing city's criminal resurgence." If anyone can play this part with strength and sizzle, it is the remarkable Rose, making Arrowverse even more amazing.

And this year's Arrowverse will show us something new, aside from the addition of the attractive Aussie actress. According to Screen Rant, "The upcoming Arrowverse won't include all four shows, Legends of Tomorrow is excluded. This is, presumably, to give more time to introduce Ruby Rose's Batwoman and her hometown of Gotham City. The plan isn't just for Batwoman to be a special guest star, but to launch her own TV series, set in the same universe as Arrow and The Flash." Naturally, a big name like Rose needs a show of her own. Rose's Batwoman is destined to be a fan favorite and bring in new eyes to The CW franchise too.
Back in May, Popdust reported on the announcement that Batwoman would be flying into Arrowverse. As Mark Pedowitz, CW president declared, "This is the first time ever that she will make a live-action appearance on any screen and will be fighting alongside CW's heroes." Just like Batwoman, time flies, and now we are just a few months away from this exciting addition. And with the news that it will be the always impeccable Ruby Rose filling the role, fans are going "bats" for the brunette to bring it on as only Batwoman can.
Earlier today, the Arrow Twitter feed revealed the Rose-y news, with a pic of the actress alongside a Batwoman sketch. They captioned, "Ruby Rose is Batwoman, coming to The CW's crossover event this December!" She's dramatic and desirable, fierce and feminine. Who else could wear the batsuit any better?
Countdown to December when Rose becomes Kate Kane/Batwoman. She may be fighting on the streets but we'll be fighting for the best seat on the sofa!
---
Melissa A. Kay is a New York-based writer, editor, and content strategist. Follow her work on Popdust as well as sites including TopDust, Chase Bank, P&G, Understood.org, The Richest, GearBrain, The Journiest, Bella, TrueSelf, Better Homes & Gardens, AMC Daycare, and more.
---
POP⚡DUST | Read More...
No, You Haven't Taken a Trip in a Time Machine (or UFO)...ALF is Back!

Beyonce to Take Over Vogue's Sept. Issue