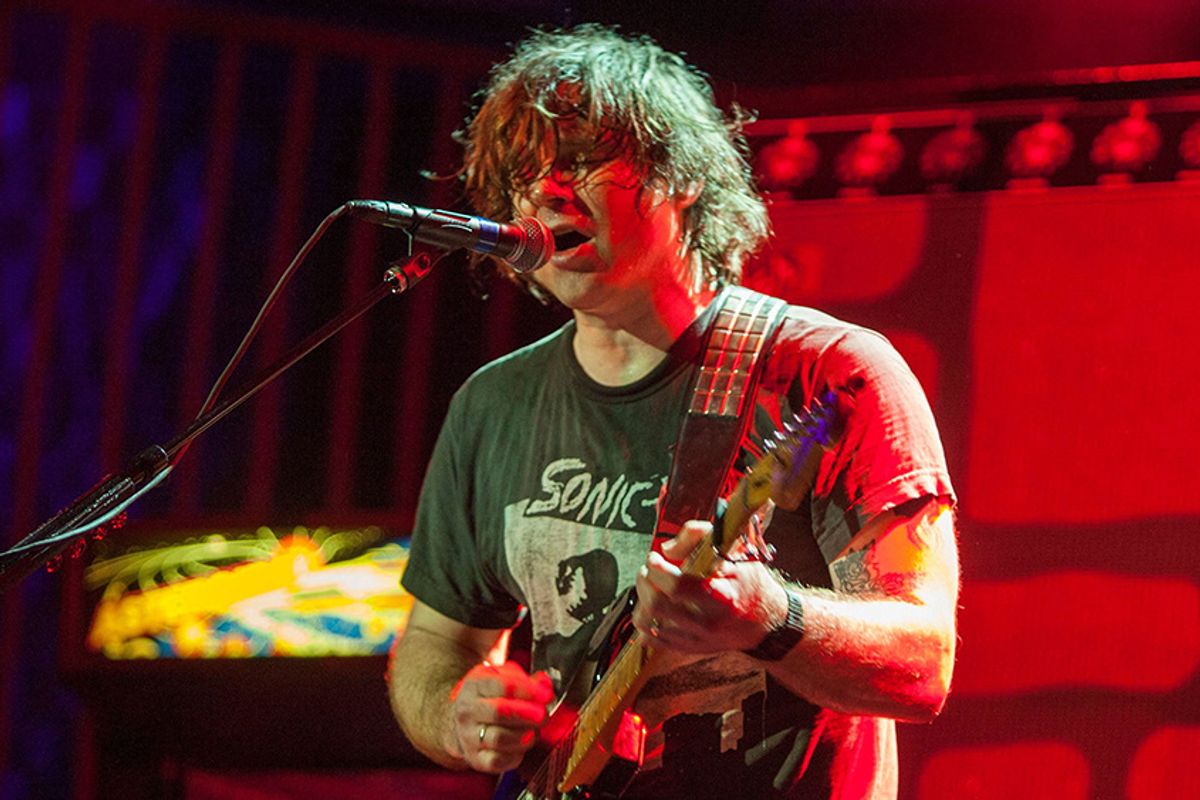 Variety
Ryan Adams is the latest to face the reckoning of #MeToo. In a scathing expose published by the Times yesterday, Adams was accused by several female musicians of offering opportunities in exchange for sexual favors.
"Music was a point of control for him," said his ex-wife Mandy Moore. "In interviews, seven women and more than a dozen associates described a pattern of manipulative behavior in which Adams dangled career opportunities while simultaneously pursuing female artists for sex," the Times wrote. "In some cases, they said, he would turn domineering and vengeful."
The report additionally detailed Adam's communication with an underage fan named Ava. The fan, who was a 14-year-old bass player, claims to have engaged in sexting and Skype sex with the singer. "The Times has reviewed extensive communication between the two, including 3,217 text messages they exchanged over a nine-month period when Ava was 15 and 16." According to the expose, Adams continually questioned Ava's age, yet continued to engage in sexual communications with her despite not being convinced she was actually 18. "I would get in trouble if someone knew we talked like this," read one of the text messages.
In 2014, musician Phoebe Bridgers, who was 20 at the time, performed a song for Adams who said he was "blown away" by her talent, and compared her to Bob Dylan. Adams gifted her a vintage guitar and asked she put out a 7-inch vinyl single on his label. As the pair started to work on the record, Adams "started sending Bridgers flirty texts." While the advances were consensual, Adams "began discussing marriage less than a week into their relationship." Bridgers additionally told the Times "In the weeks that followed, Adam's attention turned obsessive and emotionally abusive," and that "he began barraging her with texts, insisting that she prove her whereabouts...and threatening suicide if she didn't reply immediately."
While the report offers many more harrowing stories, Adams, through his lawyer, has, of course, continued to deny any wrongdoing. But is anyone really surprised by that? "I am not a perfect man and have made many mistakes," Adams wrote on Twitter following the accusations. "But the picture that this article paints is upsettingly inaccurate. Some of its details are misrepresented; some are exaggerated; some are outright false. I would never have inappropriate interactions with someone I thought was underage. Period." Yeah, whatever you say dude.
---
Mackenzie Cummings-Grady is a creative writer who resides in the Brooklyn area, Mackenzie's work has previously appeared in The Boston Globe, Billboard, and Metropolis Magazine. Follow him on Twitter @mjcummingsgrady.
---
POP⚡DUST | Read More...
Please Help, I Liked Ariana Grande's New Album Way Too Much