New Releases
Reggae meets a dreamy, modern flair in a new song by multitalented singer Sevana.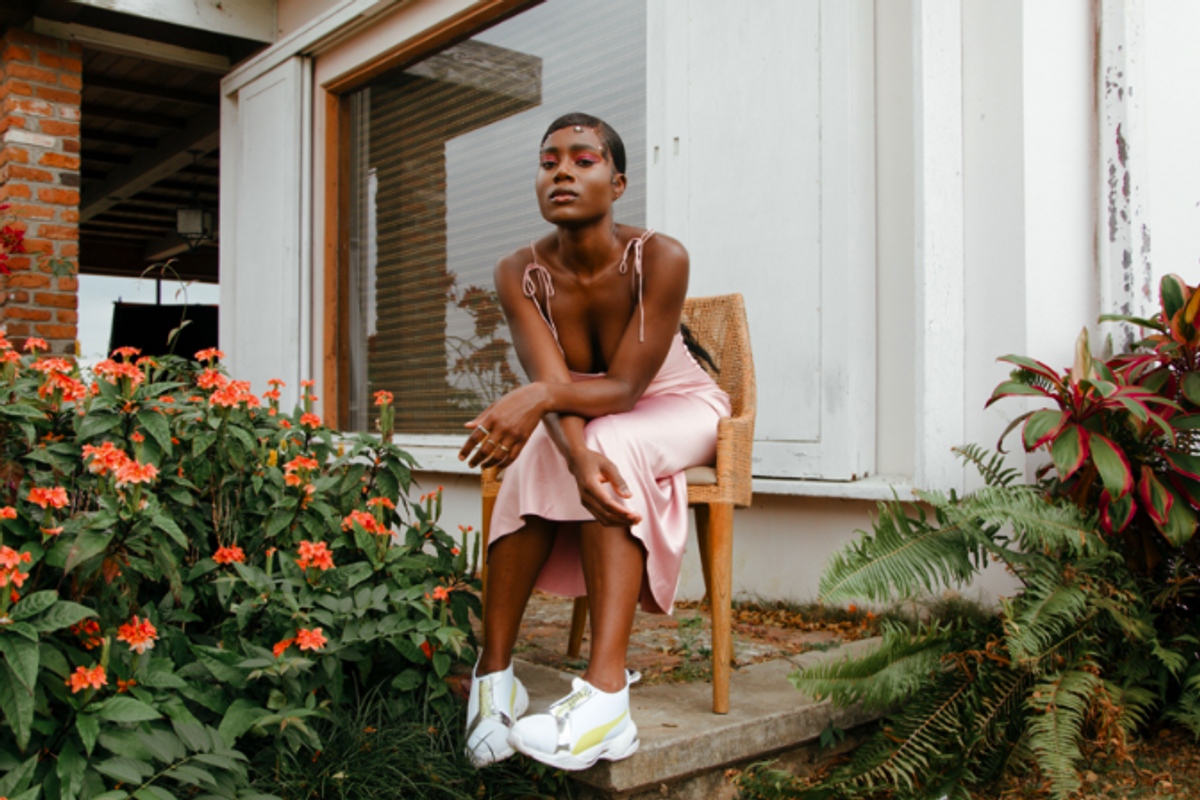 Destinee Condison
Sevana has released a video for her song "If You Only Knew." It's a vivid and entrancing journey, a love song designed for hot summer days and nights.
The video is a collaboration with Puma, and Sevana wears the brand effortlessly, making it work for her. She's thoroughly glamorous in radiant pink eye shadow and bright colors that serve to accent the music and the song's message. "If you only knew," she sings, throwing in a flawless run here and there, "how far I'd go for you." It's about sacrificing everything for love, dedicating oneself to preserving a relationship and feeling overwhelmed by the depth and joy of true romance.
Sevana - If You Only Knew (Official Video) www.youtube.com
Through it all, Sevana's voice is a highlight of the entire project. Effortless, airy and buttery, it floats above dreamy melodies and a reggae backdrop, forming a blend that feels timeless and yet profoundly modern.

Altogether, the song and video seem to be about movement—many shots find Sevana traveling across bridges, over streets and through bodies of water, buoyed by similar momentums of music and love. It's also infectious enough to persuade the listener to get up and move (even if it's within the confines of our still-quarantined apartments). Pops of vibrant color—green-azure waters, bold red houses, wide blue skies—make the video a visually stimulating adventure, a love letter to places as well as a person.
---
Filmed in Dakar, Senegal and Portland, Jamaica, the video was primarily a collaboration between the artist and Yoram Savion, who directed and edited the film. Sevana served as creative director of the project.
In tandem with the video's debut, Sevana is also officially announcing the release of her first major label EP. Be Somebody, which drops July 31st, was produced by Kelsey Gonzalez, the bassist for Anderson .Paak and the Free Nationals.
It follows her 2016 self-titled album and a variety of other projects. Though "If You Only Knew" is a lighter, more romantic and transportive tune, she's also ventured into the realm of hard-hitting protest songs, with tracks like "Justice" exposing a unique songwriting ability and political sensibility.

Sevana - Justice (Official Video) www.youtube.com
Music has long been at the center of Sevana's life. "Music has always felt instinctual to me," she said. "When I'm spilling over with feelings I write it, when I'm happy I sing, when I'm frustrated I dance to it. My relationship with music is the only one that has remained reciprocal and at the risk of sounding dramatic, it is my saving grace."

Sevana's journey towards musical success began when she performed as a member of the girl group SLR and won Digicel Rising Stars, Jamaica's own version of American Idol. Since then, she's taken the music world by storm, appearing as a feature on Protoje's 2014 Ancient Future and lending her talents to a variety of festivals around the world. (Appearances have included BRIC's Celebrate Brooklyn concert series and Reggae Sumfest, Jamaica's largest annual music festival. In addition to music, the multitalented artist has also worked as an actress and model, starring in the Jamaican web series Losing Patience and catching the eyes of brands like Puma.
Sevana - Nobody Man | Habitat Studios | 1Xtra Jamaica 2020 www.youtube.com
Born Anna-Share Blake, the Jamaican singer-songwriter's musical moniker is inspired by her hometown, the idyllic seaside Savannah-La-Mer. Inspired by great soulful chanteuses including Anita Baker, Adele, Celine Dion, and Beyoncé, and carrying currents of her island's roots, Sevana seems poised for greatness.
Related Articles Around the Web