Film News
Can Zack Snyder's "Rebel Moon" Compete With Star Wars?
The Army of the Dead director wants to kick off a major franchise with his grown-up Star Wars pitch.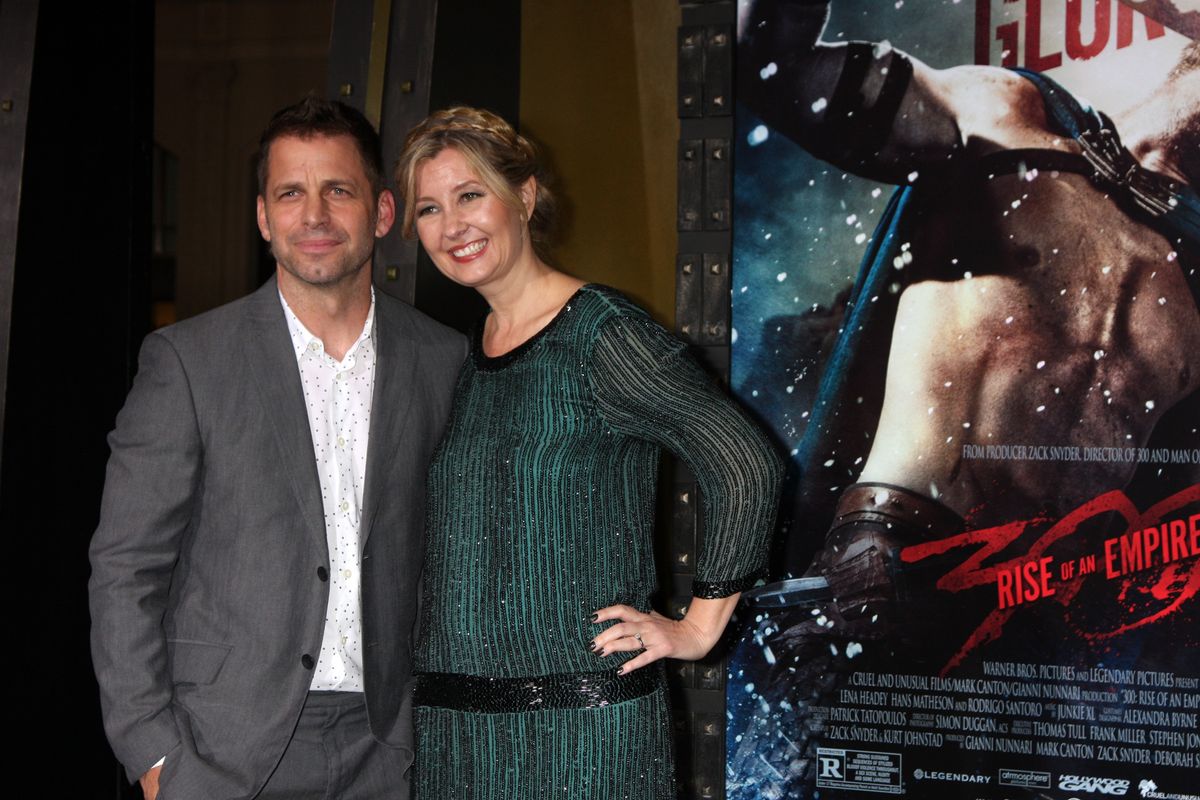 By Kathy Hutchins (Shutterstock)
2021 Has been a big year for Zack Snyder.
The "Snyder Cut" of 2017's Justice League finally hit HBO Max in March — in four hours of gloriously washed out, letterboxed 4:3 aspect ratio — and was widely praised as a substantial improvement over Joss Whedon's butchered and stitched together theatrical release. Then, in May, his zombie-heist movie Army of the Dead arrived on Netflix and quickly became one of the platform's most-watched movies of all time.
But now the Watchmen director has his sights set on an even loftier goal: Zack Snyder wants to be the next George Lucas.
---
He basically said as much this week in an interview with The Hollywood Reporter about his upcoming Netflix project, Rebel Moon, which he hopes will launch a sprawling franchise. The feature-length sci-fi epic is set to start filming in early 2022, but has apparently been in the works for some time.
With a project on this scale, it's important to have a solid grasp of the kind of world you're building. As Snyder puts it, Every corner has to be painted in."
With that in mind he he's has spent much of the last three years — with help from his Army of the Dead co-writers Kurt Johnstad and Shay Hatten — fleshing out the Universe of Rebel Moon, in which a group of peaceful space colonists must join forces with warriors from far-flung planets to fight back against an expansionist tyrant known as Balisarius. If that sounds like its drawing more than a little inspiration straight from Star Wars, that's no coincidence.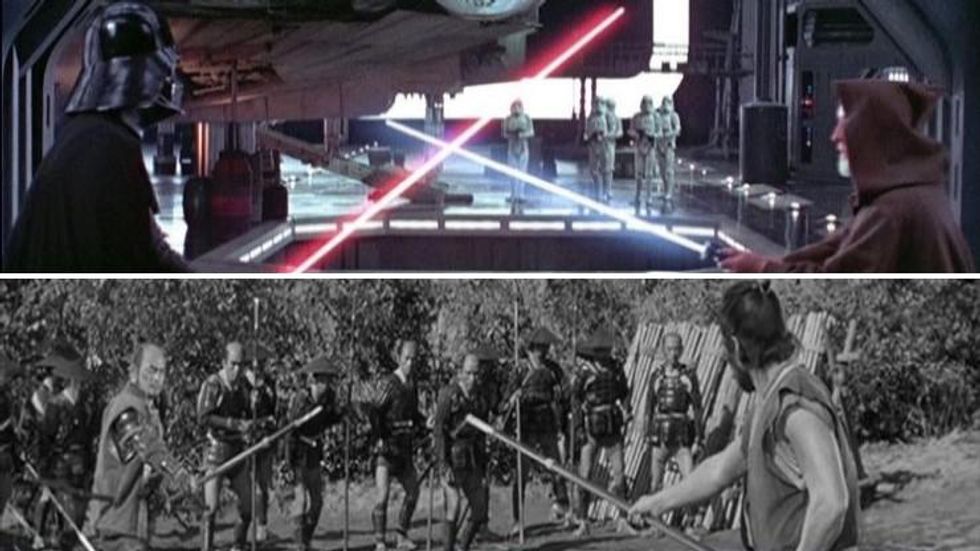 Final duels in "A New Hope" (1977) and Kurosawa's "The Hidden Fortress" (1958)
While some of the similarity is a simple result of Snyder's avowed love of the Star Wars universe and of the samurai films of Akira Kurosawa — which also served as a major inspiration for George Lucas — the concept for Rebel Moon actually started as a pitch for a more mature Star Wars story. First conceived before the franchise was purchased by Disney in 2012, it's perhaps not surprising — given Snyder's reputation for pumping his projects full of grit and gore — that Disney wouldn't be interested.

But Snyder wasn't done with it. In fact, he liked the concept so much that he seems to be aiming for it to be a real competitor to Star Wars. In his words, "My hope is that this also becomes a massive IP and a universe that can be built out."
Considering his mixed results in helming the DCEU as a rival to the Marvel Cinematic Universe, is Snyder misguided in thinking that a Rebel Moon franchise could hold its own against Disney's Star Wars? Especially with the success of The Mandalorian and the huge batch of Star Wars projects — from Rogue Squadron to the Obi-Wan Kenobi series and an unnamed Taika Waititi project — slated for release over the next few years, is there really enough room in Hollywood for two "massive IPs" about galactic fights against the forces of evil?
That remains to be seen, but if enthusiasm for Star Wars remains as high as Disney clearly expects, there's reason to believe that there could be enough appetite for a more grown-up space adventure. After all, it's not as though the first three Harry Potter movies and the Lord of the Rings trilogy got in each others way in the early 2000s.
Lord of the Rings vs. Harry Potter | Rotten Tomatoeswww.youtube.com
On the contrary, while there were a lot of less effective imitators that wallowed in relative obscurity, those two actually seemed to bolster each other's success by feeding into the same enthusiasm for the fantasy genre — while targeting different demographics. So maybe — if Zack Snyder and his collaborators do an exceptional job with Rebel Moon — it can be take the role of Lord of the Rings, with Star Wars' filling the Harry Potter niche.

Even the DC movies — while they failed to establish a viable alternative to the MCU's endlessly expanding storyline — have shown that the public's love of comic book movies can spill over into individual successes like Wonder Woman and Aquaman. So there could very well be a place for a Rebel Moon franchise...
Or it could join the ranks of failed, forgotten Star Wars rip-offs that littered cinemas in the 1970s and '80s. Only time will tell.