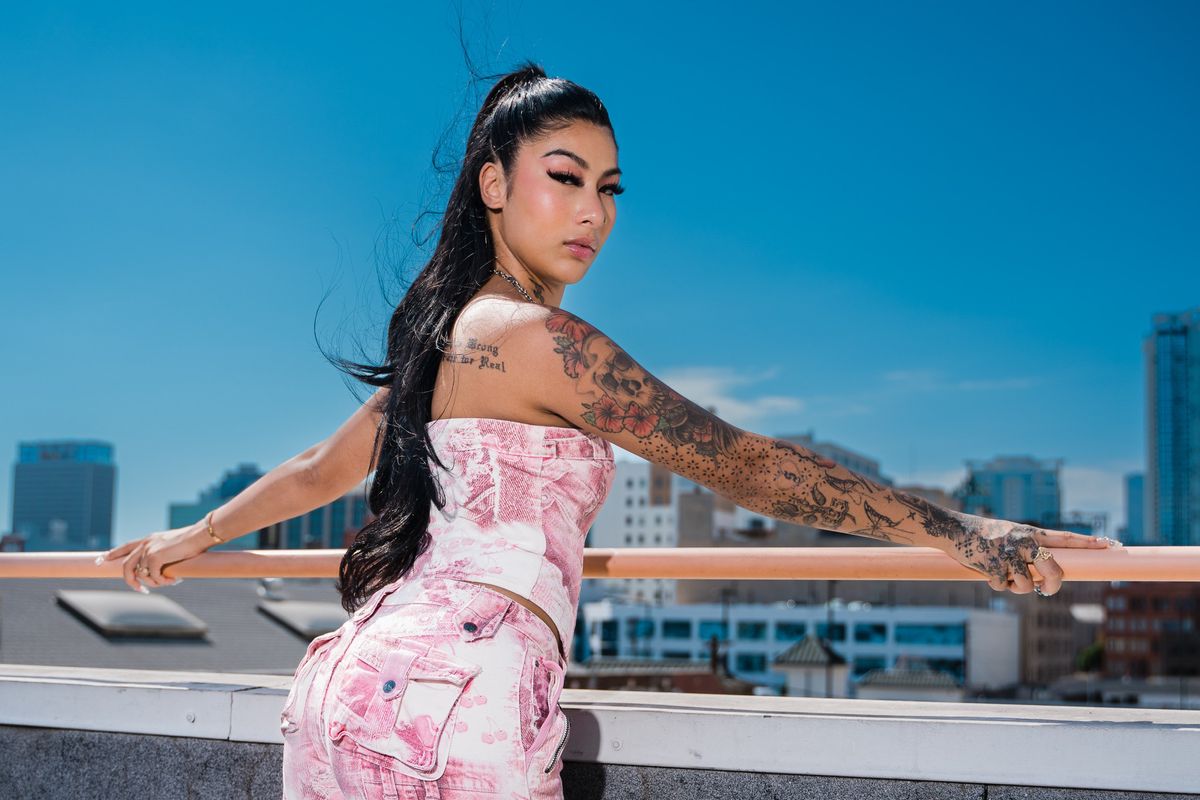 Interview and Photos by Jordan Edwards
Softest Hard has been into dance music since she was a kid, and now it's her career. For the last several years, she's built a reputation as a DJ, performing at festivals and clubs around the world.

More recently, she's made the move into production. She teamed with T-Pain last year for "I'm Blue," a take on the classic Eiffel 65 track. In February, Softest Hard reimagined "My Boo" by Ghost Town DJs with Blush on vocals.

We met up with her in LA to talk about her musical background, upcoming projects, and collaborating with her friend Kali Uchis.

Tell me about "My Boo." How did that track come together?
I would always play the original song "My Boo" by Ghost Town DJs in almost every set of mine. It's just one of those songs that you can drop anywhere and it would instantly light up the room. One day I decided I wanted to flip it, and I got my homegirl Blush to sing on it, and we both fell in love with it.

Why do you think sped up songs have become popular on social media?
I think TikTok brought back and made songs being sped up popular again. I feel like I've always loved the sped up sound, but before it was called nightcore to me. Just like all the other trends, it all comes back around again.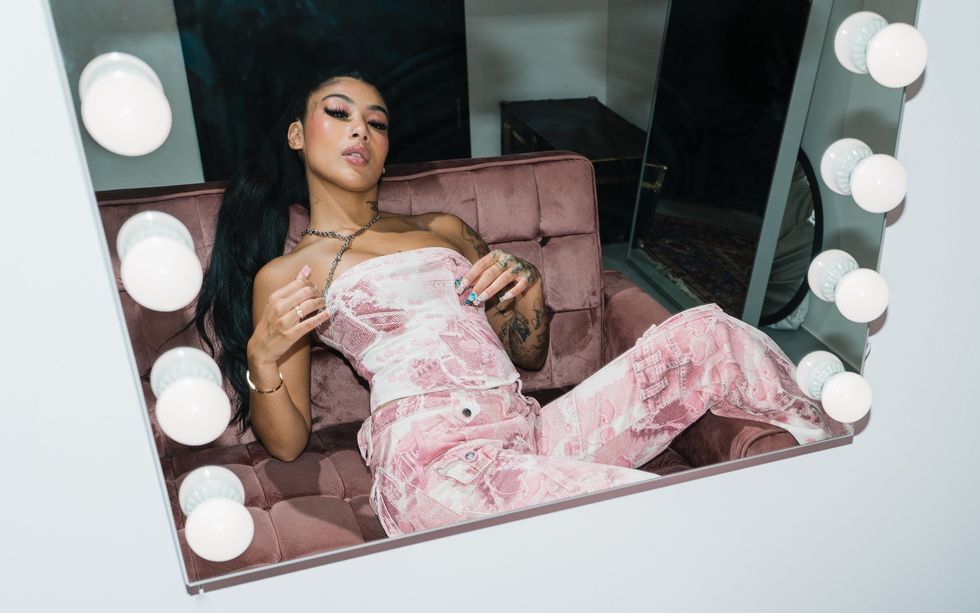 How did you get into producing? Did you start as a DJ?
My first love was DJing, and I got into that first. Then, as my love for music grew, I wanted to learn more. I then got into producing, allowing myself to bring to life the sounds that I had in my head. There's still so much more to learn, and I'm grateful for all my friends that have taught me as much as they have.
What was the approach with "I'm Blue?" The original is so recognizable, but you want to put your own spin on it.
Growing up my mom and aunties were huge fans of Eurodance, trance, and techno-pop. The likes of La Bouche, ATC, and Eiffel 65. I've always been heavily influenced by that era, so when my manager showed me T-Pain's vocal of him flipping "I'm Blue," I was all over it. It's still one of my favorites, and I'm so appreciative to have worked with a legend like T-Pain.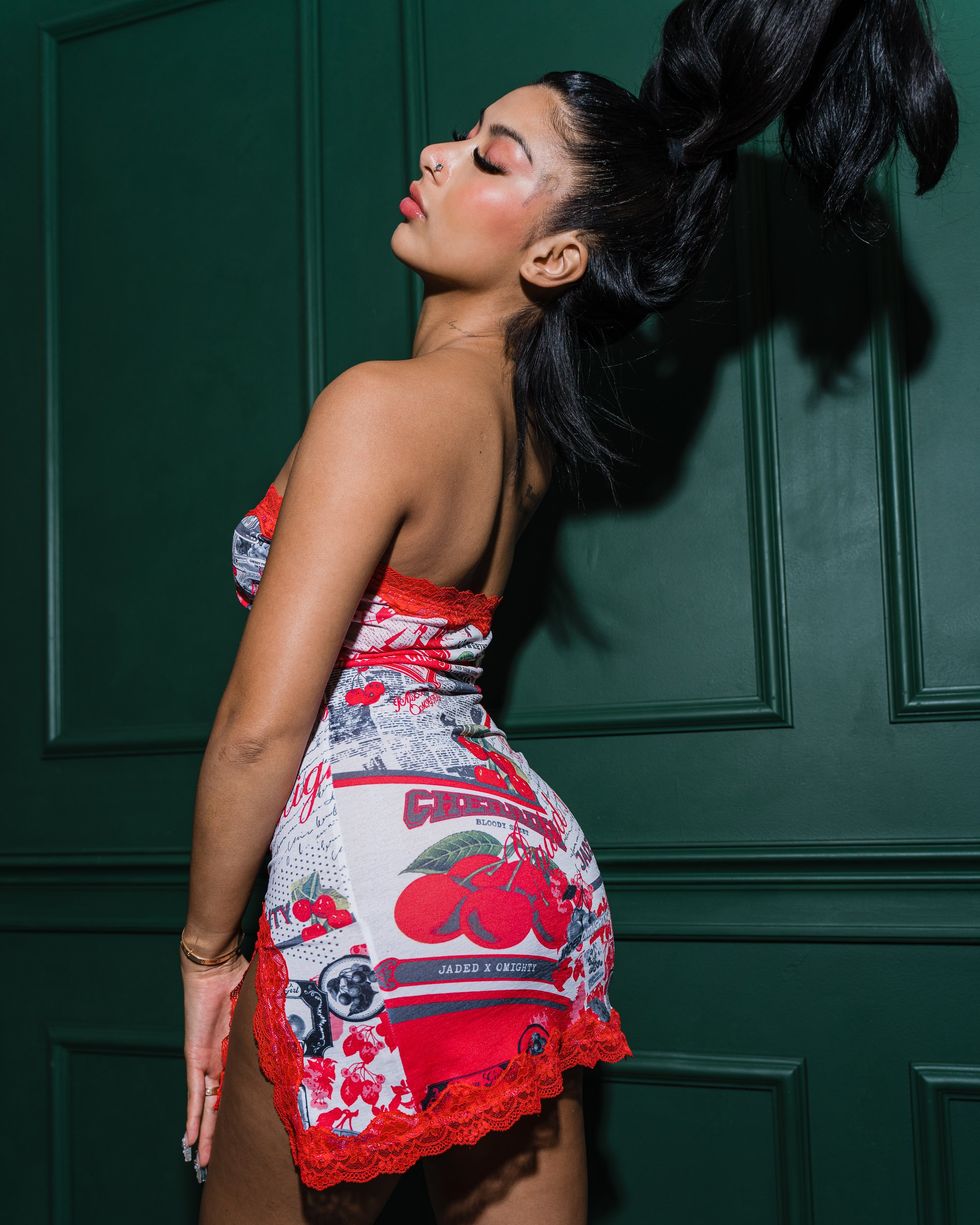 What producers do you look up to?
I look up to ATB for sure. He's one of my all-time favorite music producers. I'm such a fan of his work. His melodies are insanely beautiful and trancey. I really really love his style. I also really look up to Skrillex. He's one of my really good friends that has believed in me from the start. That man is a genius.
What's it like to collaborate with Kali Uchis? She's so creative, both musically and visually.
Kali is one of my best friends in real life; she's always been fun to work with. I did the music video with her for the original "La Luz." So when I wanted to remix it, she was down. and that's how "La Luz" reimagined came to life.

Do you have a wish list of people you'd like to work with?
I don't have a list but off the top of my head right now. I would really love to work with Doja Cat and Alice Glass. I love their vocals so much as well as their whole artistry.

You tour a lot. How do you stay healthy on the road?
Yes, touring a lot in and out the country. It's a lot, and it takes a toll on your mental and physical health for sure. But I make sure that I get as much rest as I can in between shows, drink a lot of water, and watch what I eat. My tour manager and I both don't drink alcohol either, so that helps not feeling icky while out and about in these cities.

What's next?
I'm playing EDC Vegas this year, got a couple shows with Habstrakt, some shows back in Asia, and then festival season. My album is also suppose to drop this year, so there's a lot going on and I'm so grateful for everyone helping me make it happen. I'm super hungry, and I'm ready for whatever the DJ Gods throw at me.
Softest Hard, T-Pain – I'm Blue [Official Music Video]hardrecs.ffm.to/imblue Follow Softest Hard: Twitter: https://twitter.com/softest_hard Instagram: ...
For more from Softest Hard, follow her on Instagram and TikTok.