Frontpage Popular News
The Secret To St. Patrick's Day Shopping 2023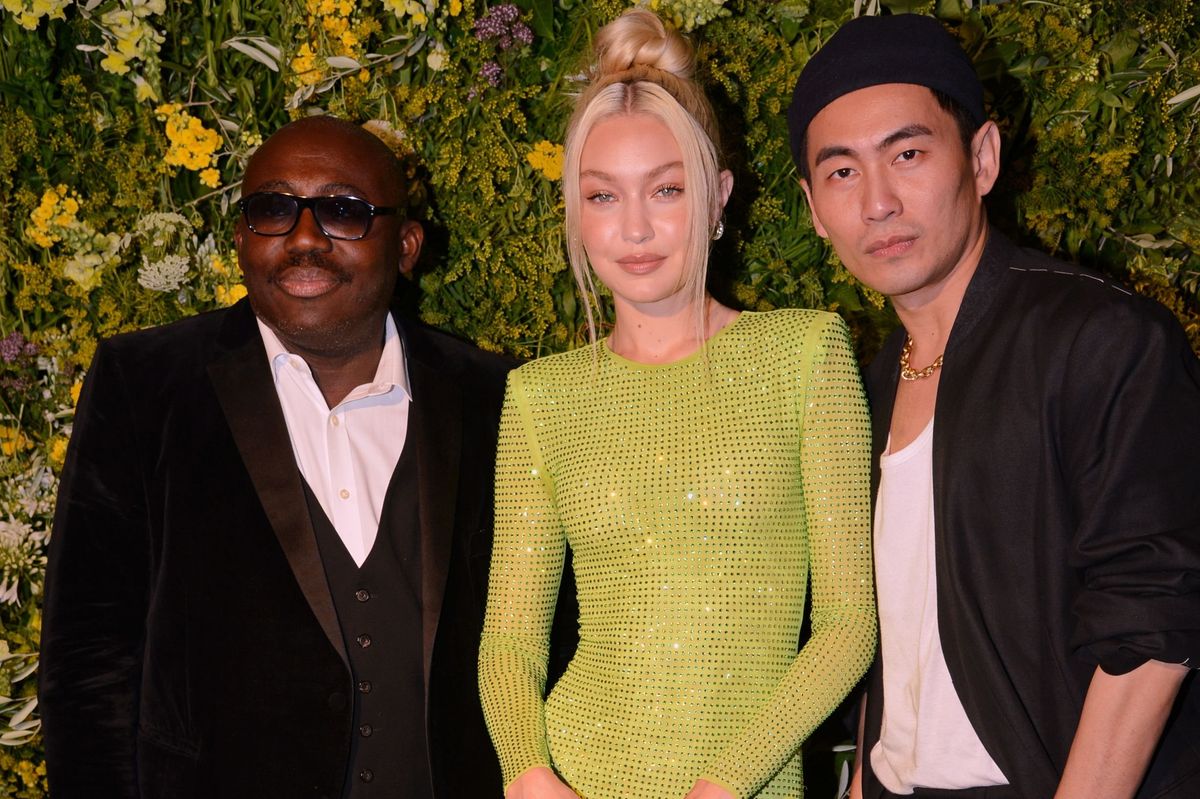 Richard Young/Shutterstock
Ah, St. Patrick's Day. A huge holiday for those who like to find excuses to ignore work and hit the pub. And there truly is no better way to celebrate the Irish than with a green beer.
---
Like those holidays that you aren't obligated to spend with your family, I assume you've been scouring the internet for outfit inspo and planning which bar crawl to join. Because holidays like St. Patrick's Day and the Fourth of July are for two things: friends and serving fits. There's no harm in using St. Paddy's as your way of showing you keep up with trends.
Shopping for your perfect green outfit shouldn't be difficult this year, considering the most popular colors this spring are forest and kelly greens. Think Gigi Hadid pre-Jimmy Fallon taping in hooded hunter green Alexandre Vauthier Couture. Or Solange Knowles in Bottega Veneta green leather for the Matthieu Blazy show.
This means it's fully acceptable to buy a green fit for St. Patrick's Day without feeling guilty. Green is in, so you're buying a trendy outfit to wear throughout the next few months. It's a necessary pop of color in a time when neutrals have dominated the market.
According to Vogue, even green nails are trending with over 300 million views. Manicurists say green is highly requested by clients everywhere: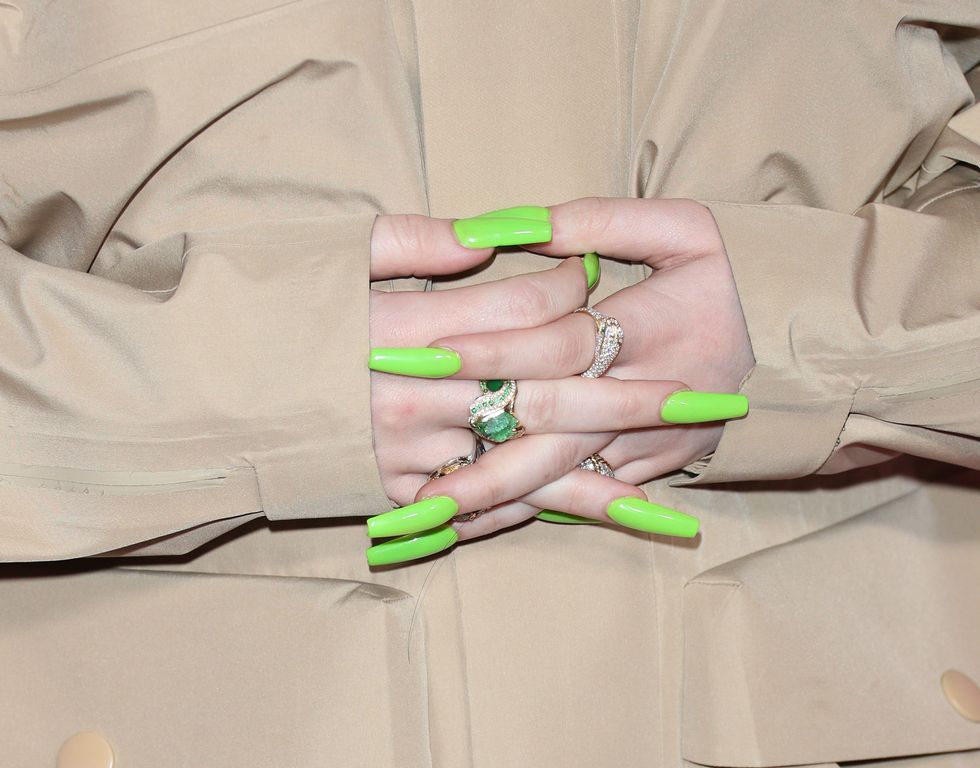 Billie Eilish
Broadimage/Shutterstock
"Green manicures are one of my most requested looks right now, and I'm using a lot of BioSculpture's Free Lovin', which is a deep green shade," says manicurist Faye Dennis. "It's super eye-catching, and my clients say how many compliments they receive."
If you're looking for a St. Patrick's Day Outfit, or just looking to go green (wardrobe-wise, that is), here are my favorite green clothing items:
This spring, varsity jackets and bomber jackets alike will become extremely popular. Streetwear looks have remained triumphant for a few seasons, so the varsity jacket is the perfect outerwear staple for your closet. It can match almost anything in your wardrobe right now, and this dark green shade is right on trend.
The people love pockets. Which is why cargo pants are all the rage right now. Channel your inner Y2K pop punk princess with this pair from Free People. While this may not be the signature St. Paddy's Day green, who cares? They're stylish, comfortable, and won't be a one hit wonder in your closet.
If you're looking forward to the warmer weather, or just want to switch things up, a cargo mini skirt is the ultimate choice. Make Olivia Rodrigo proud and bring out the classic cropped baby tee and mini skirt look. While low-rise may make you uncomfortable, bodysuits or baggy t-shirts will also pair well with the skirt.
You can never go wrong with a baby tee. It's a staple in any closet and this shade is perfect for the holiday. It also gives you that added color option for future outfits. I find it best paired with white bottoms or light-wash denim during the summer. It's comfortable, casual, and able to be accessorized.
If you have a green button up, you're set for St. Paddy's. You can layer it with basics like a white tank and jeans styled to your liking, or you can wear it under a leather jacket with leather pants for a fully chic moment.