Film Reviews
'The Adults' Review: 'Succession' for Theatre Kids
A very Sentimental Indie Drama for ex-theatre kids who used to make their parents watch their made up performances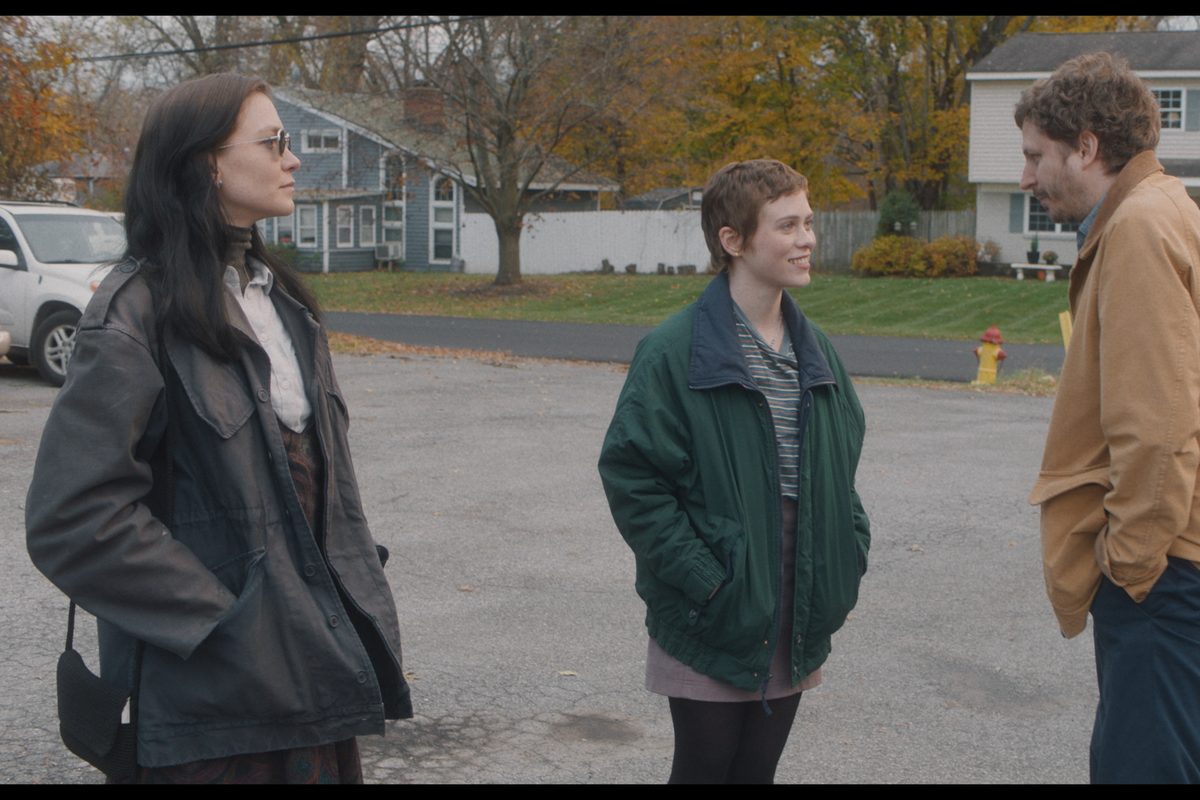 via Tribeca Film Festival
"Wait, is he the actor in Molly's Game?" I ask myself as I watch Michael Cera in The Adults as he obnoxiously wins a poker game — making enemies of everyone at the table.

Turns out, he was in Molly's Game. In his role as Player X, Cera says "I don't like playing poker ... I like destroying lives." I think of this as I watch Cera on screen in The Adults, demonstrating his dangerous competitive streak in each poker game he plays. Like Tom Cruise is known for running in his movies, will Cera soon be known for playing Poker? We're getting there.
Currently, Michael Cera is best known for his role in Superbad. And for his turn to the theatre. The latter is why he is so fitting for his role as Eric in The Adults.

---
In this film, Cera's character plays the eldest — and most estranged — of three strange siblings. He's visiting his hometown for a quick trip, he insists. He's here to meet a good friend's baby, he tells everyone, and hang out with a few of the old gang. Out of obligation, he stops by to see his sisters. We know their relationships are strained before we even meet Rachel (Hannah Gross) and Maggie (Sophia Lillis). One lives in their childhood home alone and the other recently dropped out of college.
Poker? We get scenes and scenes of it — hence my Molly's Game musings. Plot? There's not a ton of that. Just the grappling for connection and the messy reforging of a sibling bond.
What makes this movie different and dynamic is one key element: these siblings love to sing. Their family dynamic is like if the Succession kids went to theatre camp. The little we learn about their childhood comes through songs and skits they made up as children and then turn to as adults in order to process their trauma. Maggie, the youngest, is dying to return to a time when things were simpler and they all got along by singing. Rachel is cynical and cold to Michael, which comes to a head in a visceral fight in the third act.
Until then, we learn about the siblings through the harmonized songs and accompanying dances from their childhood. We find out about Eric's passion for poker — which is really his appetite for power and winning that's reflected in his familial relationship. And we watch as Eric extends his trip day after day, breaking down wall after wall, until you wonder if he might just stay.
Audiences will certainly relate to something in this tapestry of suburbia: house parties where everyone knows everyone, catching up with old friends or family members after far too long, and laughing at inside jokes with the people you grew up with. Theatre kids — like Cera himself — will identify with the eclectic sibling bunch and their catalog of childhood songs. And anyone with a strained family relationship will definitely see themselves in this misfit bunch.
With The Adults, writer-director Dustin Guy Defa has created an immersive world and a nuanced family unit that sits at the heart of it. This is a film that screams "INDIE MOVIE" — and it feels like it's made by and for audiences that are seeking just that.