TV Features
Netflix Adds a Little Haitian Voodoo to "Chilling Adventures of Sabrina the Teenage Witch"
It's a major step towards including Black spiritualism in TV storylines.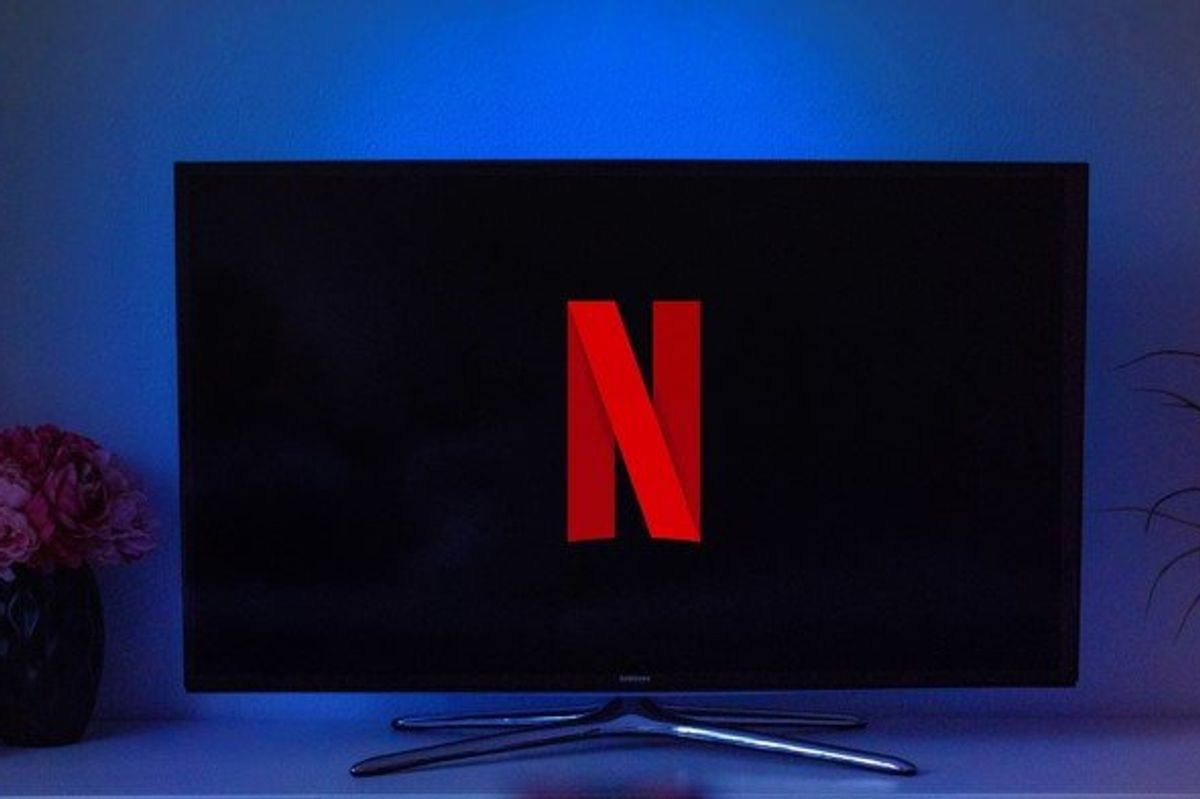 Photo by David Balev (Unsplash)
As far as Netflix original series go, The Chilling Adventures Of Sabrina The Teenage Witch is a well-curated playlist of supernatural entities, occult practices, and teenage angst.
---
The third season delivered all the demonic drama we've been waiting for. Viewers reconnected with Sabrina, who is somewhere between being the Queen of Hell and just a "normal" teenage witch in Greendale. In Hell, Sabrina must defeat Caliban, who (if you didn't have to read The Tempest in high school) is the son of the witch Sycorax. Back in Greendale, the witches, mortals, and summoned hedge witches come together to fight a war with the pagans.
In episode one, we find Prudence (Tati Gabrielle) and Ambrose (Chance Perdomo) being led on a wild goose chase around the world as they look for Faustus Blackwell. Their latest chase brings them to New Orleans, where Ambrose begins to give up hope, but Prudence realizes there is witchcraft in the world that their former high priest does not know of.
The Introduction of Voodoo Priestess Mambo Marie
To search for Faustus in a more efficient manner, the pair make their way to a shop owned by a mysterious yet enticing Voodoo priestess. We meet a Black woman who introduces herself as, "Mambo Michele Marie Le Fleur, Priestess of High Haiti, Daughter of the Tiano people, faithful to Guinee" and informs the witch and warlock that she "don't do none of this watered-down New Orleans Voodoo Hoodoo bullsh*t." It's inferred that Mambo Marie is a descendant of the famous Voodoo queen of New Orleans Marie Laveau, though the show has yet to confirm this theory. When Ambrose and Prudence tell Marie their dilemma, she guides the duo through the recipe of a locator spell by working with blood magic.
This scene, while small (and overlooked in many recaps of the season) is a major step in the right direction towards including Black spiritualism in TV storylines. Mambo Marie (Skye P. Marshall) is the first introduction to Voodoo in the series, prompted by Prudence's (another Black woman's) intrigue and interest in a new spiritual practice. A later scene shows Ambrose and Prudence performing the blood magic ceremony over a map of the world, subsequently leading them to the location of Father Blackwell. Mambo Marie states that the ritual requires something belonging to the person they're searching for, and they end up using Prudence's blood. Altogether, the scene evoked the origins of Voodoo.
Chilling Adventures of Sabrina | Official Trailer [HD] | Netflixwww.youtube.com
Voodoo, also Vodou, was brought to French Louisiana in 1719 by captive West Africans through their various ethnic groups from (what is now recognized as) the Republic of Benin, east of Nigeria. These groups (Bambara, Mandinga, Wolof, Ewe, Fulbe, Fon, Yoruba, Chamba, Congo, Ibo, Ado, Hausa and Shango) continued their spiritual practices and ancestral worship through the use of herbs, their native tongue, song and dance, charms, spells, amulets and more. Each group is recognized as having an integral part in the growth of Voodoo as a faith, combining elements and knowledge through the generations.
It is heavily documented that the Haitian Revolution (1791-1804) was powered by allegedly possessed slaves guided by the Yoruba orisha (or god) of war, blood, and iron, Ogun, during a Voodoo ritual in Bois Caïman. This ritual is famously known as the Bois Caïman Ceremony and is historically the reason Haitians were victorious against the French in this war.

Mambo Marie's Contribution to the Coven
The Voodoo priestess makes a return appearance in episode 5 after being presumably summoned by Zelda Spellman in an open call for all hedge witches (or witches not belonging to a coven) to help in the war against the pagans. Episode 6 opens with a sister circle of witches from diverse backgrounds, including the Icelandic cannibalistic Christmas witch, Gryla; the Norwegian witch of disease and plague, Pesta; and Sycorax, an evil witch from the city now known as Algiers.
Out of anger and confusion, Pesta attempts to attack Zelda for summoning them, only to be stopped by Mambo Marie, who reminds them all, "We do not need to fight each other, that is what men do. But we are women, n'est-ce pas (isn't that so)? Witch women. We can do more than fight, can we not?"
Later in the episode, she introduces the girls of the coven, formerly known as The Church of Night (later named The Order of Hecate), to a traditional Haitian Voodoo dance of protection. This unknown ceremony being performed within the Academy is not initially welcomed by Zelda Spelman. After a private conversation with Marie, Zelda realizes that she's nonthreatening and a potentially beneficial presence in the church (in more ways than one).

With powerful performances in just a handful of scenes, Mambo Marie has solidified herself as a recurring character in the show, not only as Zelda's love interest but as a solid representation of Louisiana Voodoo (Sorry AHS: Coven) that fans are ready to see.