Film News
This is the peak of human achievement.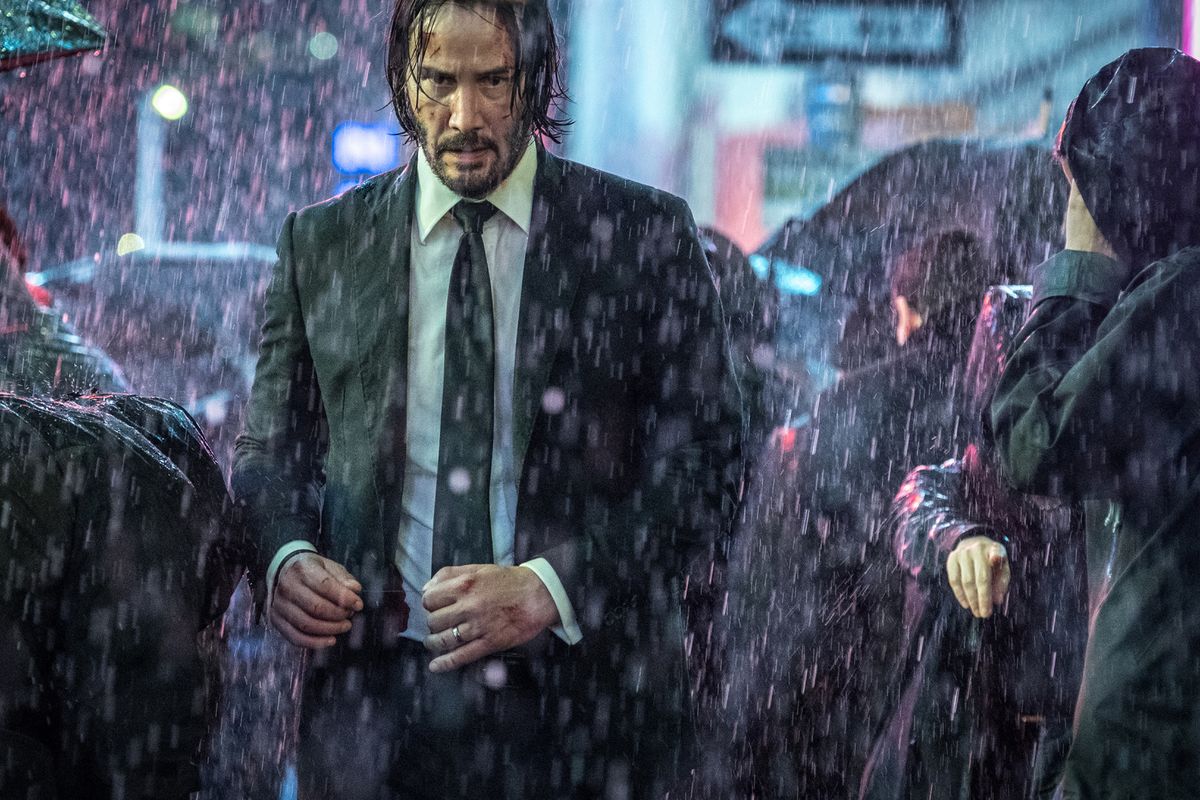 John Wick is the best action series in history. That's not an opinion. It's hard fact.
The first John Wick is the most perfect action movie to ever exist, a masterful blend of airtight storytelling, mind-blowing direction by Chad Stahelski, and elite stunt acting by Keanu Reeves in the lead role. John Wick: Chapter 2 expanded the universe of the first film while maintaining all the things that made it so great, easily taking the title of Second Best Action Movie Ever because the first one can never be topped. Ask any expert, this is 100% true.
But now that the trailer just dropped for John Wick: Chapter 3 – Parabellum, the original might have a run for its money. Just watch.
John Wick: Chapter 3 - Parabellum (2019 Movie) Official Trailer – Keanu Reeves, Halle Berry www.youtube.com
You can pick your jaw up off the floor now. Seriously. How great was that?

From the first purple-lit cityscape shot of New York City, you know you're in the hands of a director who understands how to create mood. This isn't some bland, Michael Bay Transformers bullshit. This is John Wick's world, a criminal underbelly, both gorgeous and severe. As we know from the end of the previous film, John Wick is on the wrong side of that world now. He broke the criminal syndicate's ancient code by killing someone on sacred ground, and now everyone is after his head.
And then the song kicks in — a dissonant cover of "The Impossible Dream" from the 1965 Broadway musical "Man of La Mancha." An ode to persisting on one's quest despite impossible odds, a more perfect song for this trailer does not exist. Like Don Quixote before him, John Wick will attempt to conquer the unconquerable even if the entire world stands in his way. Why? Because he's the Baba Yaga — the boogeyman — the man who can't die.
We only get brief glimpses of action, but holy crap they are awesome. In a single take, John Wick throws an assault rifle at a dude's head. Do you know what that means? Keanu Reeves actually did it. He literally stood across the room from another man, hurled a giant fucking gun at his head, and clocked him in the face.
And there's gonna be a sword fight on motorcycles.
And John Wick is gonna ride a horse through New York.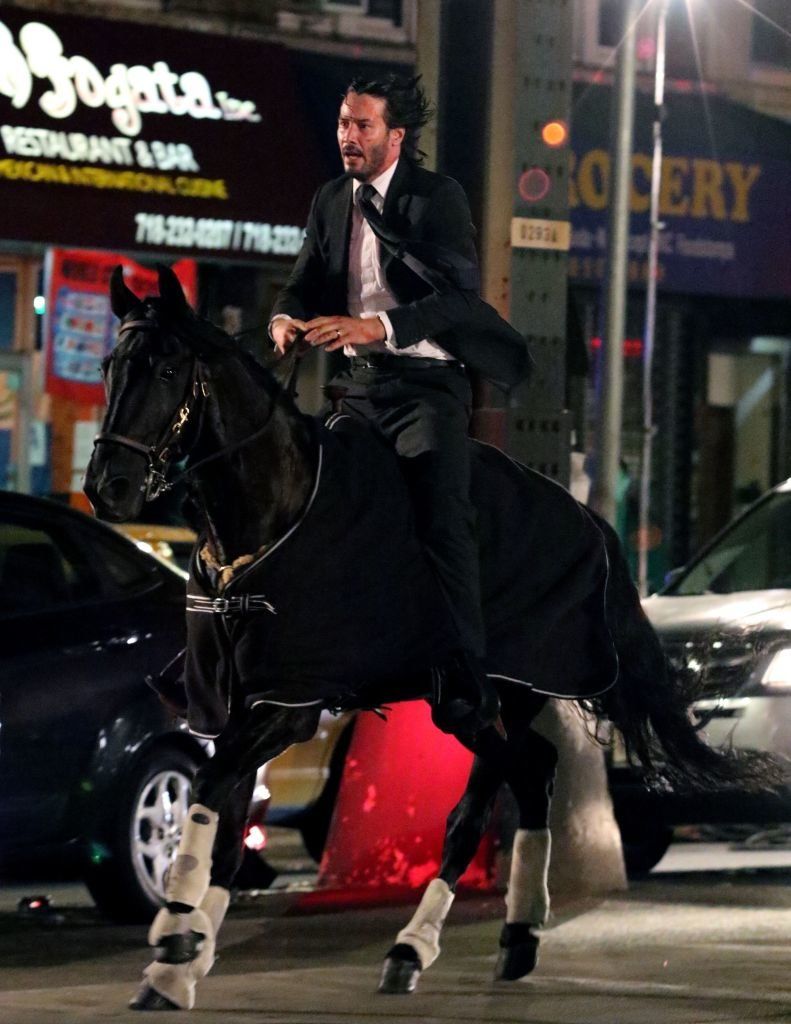 Evidence of the existence of a higher power shawetcanada.files.wordpress.com
Oh, and Halle Berry is an assassin joining forces with John Wick, and she also has a dog, and both their dogs are helping them fight bad guys, and holy shit, how amazing is this trailer?

Find a cryogenic chamber and freeze yourself until May 17th, because nothing else matters until John Wick: Chapter 3 – Parabellum hits theaters.
---
Dan Kahan is a writer & screenwriter from Brooklyn, usually rocking a man bun. Find more at dankahanwriter.com
---
POP⚡DUST | Read More...

Every "Man" Angry About Gillette Needs His Diaper Changed
Production Finally Completes on Avatar 2 and 3
Spider-Man: Far From Home Trailer—Untangling the Villains