Culture Feature
This Haunts Me: YouTubers and Their Disposable Wealth
I'm losing sleep over a video called I Went Shopping Without Checking The Prices.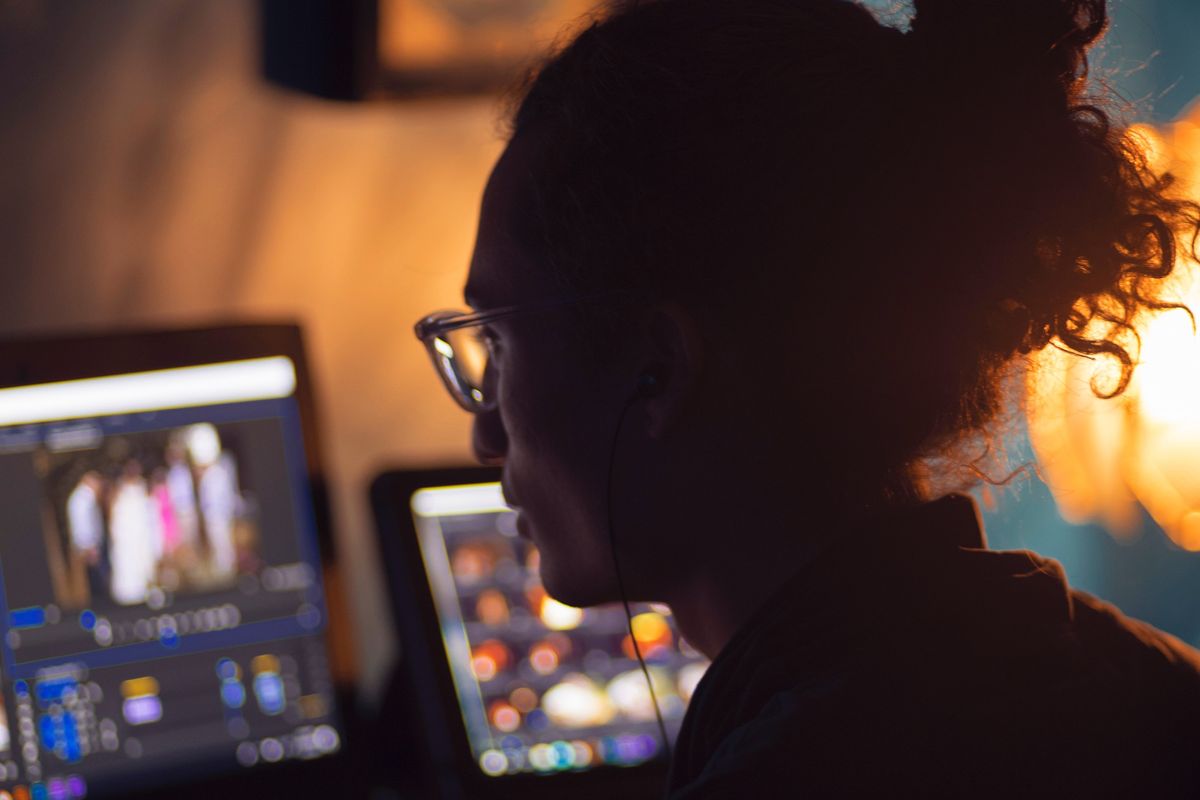 Photo by Nicole Geri (Unsplash)
I really enjoy watching YouTube videos about personal finances.
---
Whether it be savvy tips from Chelsea of the Financial Diet or the ruthless roasts from self-made millionaire Graham Stephan, I find a sense of comfort in the money-centric sector of YouTube. No matter the status of my savings account, these channels make me feel marginally smarter, give me a boost of confidence while home-brewing my morning coffee, and remind me that finance doesn't have to be scary.
Evidently, the YouTube algorithm thinks I'm interested in any video about money, whether its creator is fiscally responsible or not. Last night, I was recommended a video posted by a user named Monica Church, titled I Went Shopping Without Checking The Prices... In New York City.
I Went Shopping Without Checking The Prices... In New York City www.youtube.com
Church is a Seattle-based influencer with 1.26 million subscribers and, like me, is 24 years old. She's just one participant in this video trend, whereby YouTubers flaunt their wealth by going on a mindless shopping spree, waiting to discover how much they spent until the camera is rolling to record their reaction. To stir the pot, these buyers often pick something up from designer stores, like Church did in Manhattan's shopping hub of SoHo.
In her video, Church reveals that she spent $440 on a yellow hoodie, $110 on a plain white t-shirt, and $1,150 on a Balenciaga purse with kittens on it, just to name a few items. The grand total racked up to over $2,000. "You'd think I got it at American Eagle for, like, 40 bucks," Church said of her new cashmere sweater, purchased for a cool $275. Although she did sing the praises of each item she bought, there was a subtle sense of regret. She also included a giveaway where she bought a $700 gift card to the Children's Place for a subscriber who had six adopted siblings.
However, this isn't even the first time Church has filmed a shopping spree without checking the prices. Whether intentional or not, she's filming these videos because she knows she has enough disposable income to do so, and she knows the novelty and shock factor of it will generate views. I only single Church out because her video was the first of its kind I discovered. Many others have posted their own iteration of "I Went Shopping Without Checking the Prices," which shines a harrowing light on how influencers depict wealth and consumerism.
Popular YouTubers like Church make most of their money from partnerships and video sponsorships, although some AdSense money plays a factor in their income, as well. There are numerous factors that go into exactly how much ad revenue goes back into the YouTuber's pocket, so much so that the precise amount is almost impossible to calculate. However, Influencer Marketing Hub reports that every 1,000 views equates to $3-$5 for the creator in AdSense alone. If this is accurate, then advertising has earned Church at least somewhere between $827 and $1,379 (and counting) for this video alone.
While "making it" on YouTube isn't always as easy as some might think (it takes most creators years until YouTube alone can sustain them), the consumer-driven nature of the platform and normalization of high spending has irked me exponentially more, the older I get. And of course, YouTube wasn't always like this. Its first video was uploaded in 2005, but it's only been in the last five years or so that a noticeable shift has occurred in what drives YouTube's top creators: money.
One of my favorite YouTubers is Tiffany Ferguson, who hosts a very thoughtful and nuanced series called Internet Analysis. She recently uploaded a video titled The Dark Sides of Flex Culture that criticizes the normalization of luxury items within the YouTube community and its societal implications (not to mention the fact that luxury brands often exploit their workers).
The Dark Sides of Flex Culture www.youtube.com
In the video, Ferguson mentions 18-year-old YouTube phenomenon Emma Chamberlain, who helped pioneer a recent genre of goofy, unglamorous, arguably "relatable" teen content, heavily centered around her self-deprecating sense of humor. Chamberlain started her channel in 2017 with DIYs, thrift store hauls, and vlogs by herself, eventually going viral with a video called we all owe the dollar store an apology. Chamberlain now has 8.5 million subscribers and regular partnerships with Louis Vuitton; her most recent video, as of today, is a vlog documenting her experience being the cover star of Cosmopolitan. If this is the lifestyle of YouTube's so-called "average teen," what does this mean for, well, actual average teens?
Every day, YouTube's 2 billion users watch over a billion hours of video. Their press page states that the number of channels earning six figures per year grew more than 40% in the last year. The lines between ordinary people watching YouTube and the arguably-average people profiting from it grow more and more blurred by the day, making luxury items—especially Balenciaga bags bought without even checking the price—seem like a universal commodity. The omnipresence of these goods and excessive spending is being normalized in viewers' subconsciouses, thanks to users like Church—users who market themselves as your girls-next-door despite carrying $1,150 handbags. Consider me, and my bank accounts, haunted.