CULTURE
Do not engage with a celebrity stalker directly. Contact the proper authorities instead. #ProtectNayeon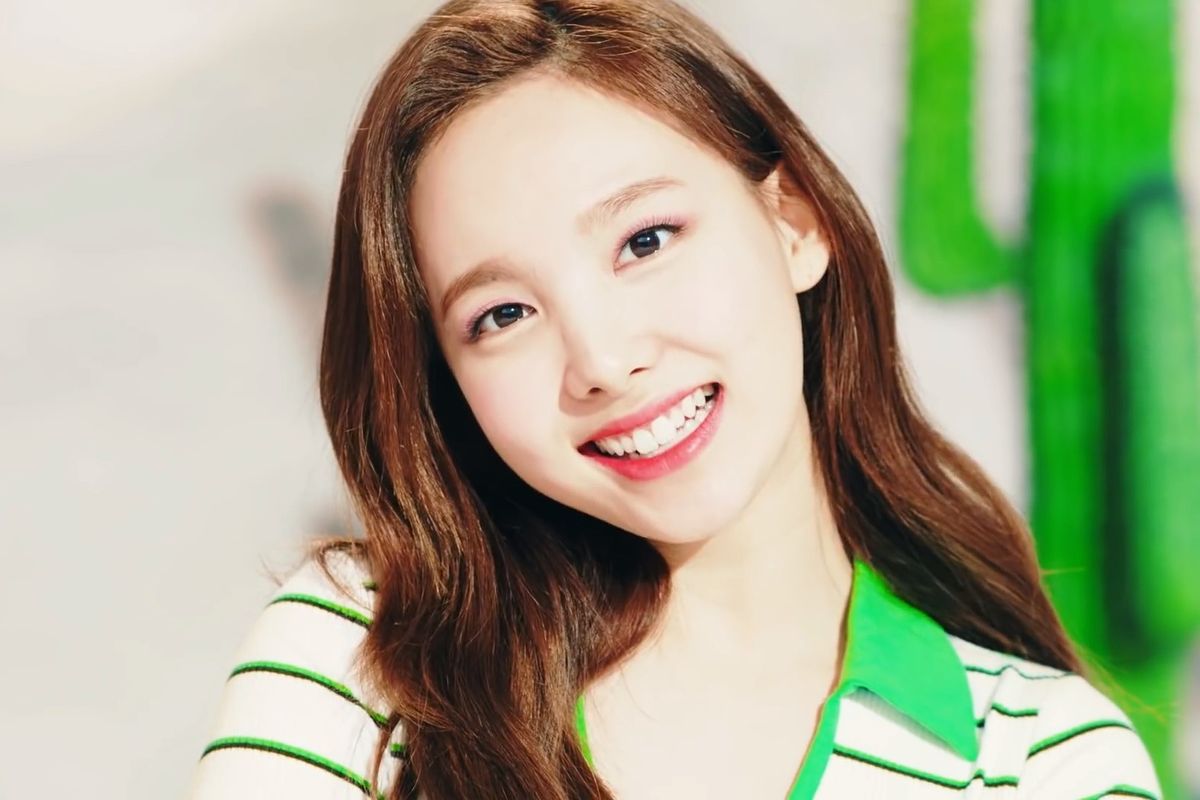 JYP Entertainment
Fans of the K-Pop girl group, TWICE, are deeply concerned over a stalker who seems to be targeting Nayeon, one of the group's nine members.
For the past few months, a 25-year-old German man named Josh had been posting incessantly about his love for Nayeon. While talking about admiration or even love for one's favorite celebrity might be common amongst fan communities, Josh's behavior crosses serious lines. He first caught the fandom's attention back in October when he posted a nearly 12-minute video to YouTube titled "Pls Help Me To Get This Video To Nayeon."
제발, 이 비디오 트와이스 나연 보내는 것을 도와줘 Pls Help Me To Get This Video To Nayeon www.youtube.com
In his video, which––fair warning––is very disturbing, Josh films himself at a number of locations in Korea where Nayeon had been spotted in the past. He talks to the camera, extensively documenting how he fell in love with Nayeon three years prior and decided that he needed to talk to her. He had traveled to Korea in order to look for her, visiting over 100 different nearby shops to gain information on her or her family's whereabouts and distributing a letter which he asked shopkeepers to give to Nayeon should they happen to see her. Josh also expressed a deep sadness due to his inability to properly contact Nayeon, along with a more extensive plan to return to Korea in December and dedicate two more months to his search.

As one might expect, Josh's video was not received with the communal enthusiasm and willingness to assist him that he seemed to be anticipating. In a follow-up video, Josh lamented the hatred and death threats he received in response to his initial post, while also decrying any "fake news" painting him as a stalker for clicks. Regardless, he remained undeterred in his plan to contact Nayeon.
업데이트 비디오 / Update Video www.youtube.com
Some TWICE fans reached out to Josh directly on social media, leading him to lay out his intentions in detail. Josh explained his December plan to wait outside the home of another Korean celebrity, singer/songwriter J.Y. Park, to employ his help in tracking down Nayeon. After that, he seemed convinced that Nayeon would marry him, move to Australia with him, and start a family together. Most scarily, Josh thoroughly believed this was a reasonable course of action, without an ounce of self-awareness. "I think it is very unlikely that she wouldn't want a relationship after she gets to know me," he said.
https://t.co/6doDMOkqrr

— #ProtectNayeon (@#ProtectNayeon) 1575643530.0
Other TWICE fans have tried to argue with Josh. One punctuated her message that he didn't have a chance with Nayeon with a clown emoji.
"I think I respect Nayeon's privacy more than anyone else on the planet" So disturbing #ProtectNayeon https://t.co/EIcnW8JGcJ

— Mirae's Sandwich (@Mirae's Sandwich) 1575898429.0
But while I certainly understand the inclination to argue with someone performing such ludicrous actions, there's an important point that needs to be clear: Engaging with someone like Josh online is very, very dangerous, especially to the target of his stalking––in this case, Nayeon. Let me explain.

A person who engages in celebrity stalking––i.e. genuinely attempting to intrude into that celebrity's real life––is not someone acting rationally. Clinical research has shown that celebrity worshippers are more likely than the average person to "exhibit narcissistic features, dissociation, addictive tendencies, stalking behavior, and compulsive buying" and "have poorer mental health as well as clinical symptoms of depression, anxiety, and social dysfunction." To be clear, celebrity stalkers are at the furthest extreme of celebrity worshippers and are therefore most likely to display the most severe symptoms and behaviors.
This means that a celebrity stalker such as Josh is, most likely, very mentally ill. Unlike a traditional "incel"––a word that's been thrown around quite a lot in threads about Josh's stalking––Josh's behavior probably doesn't have its roots solely in male privilege or white entitlement, so much as unchecked mental health issues leading to a genuine disassociation with reality. In fact, therapy for a stalker typically involves complex psychological treatment, sometimes in conjunction with medication.
The larger point here is that when you're dealing with a mentally disturbed person whose actions are not based on an accurate model of reality, trying to logically reason with them or insulting them is a poor course of action, because you never know what could lead them to snap. After all, if they're not behaving reasonably in the first place, what's to stop them from hurting someone when they get upset?
To be fair, not all celebrity stalkers pose physical dangers to the celebrities they obsess over. Some, like the older, sickly man who stalked comedian Gabriel Iglesias, are annoying and creepy but most likely harmless. Others, like Margaret Mary Ray, who spent years stalking talk show host David Letterman, ultimately pose the greatest threat to themselves. But the truth is that some celebrity stalkers, like "Björk stalker" Ricardo López, truly do have murderous inclinations, and arguing with them directly could be like poking a bomb with a stick.
Unfortunately, there's reason to believe that Josh has the potential to become the latter. Despite his declaration that he would never hurt Nayeon because he loves her, TWICE fans have uncovered his terrifying comment history wherein he expresses a belief that he has the right to kill someone who breaks his heart.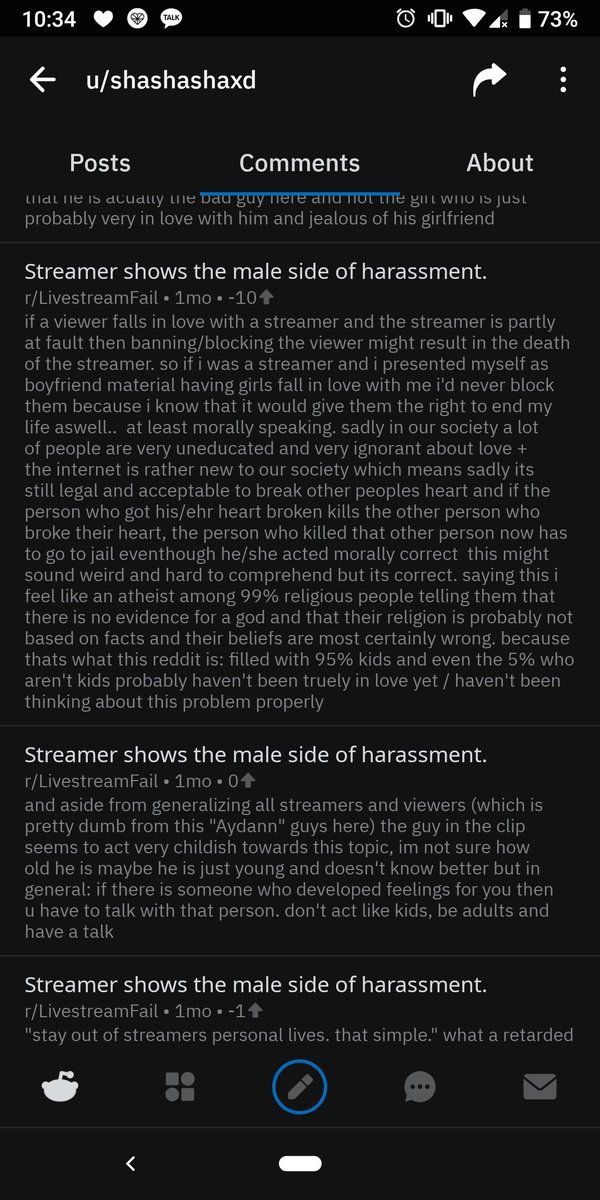 pbs.twimg.com
It is now December and, as promised, Josh is back in Korea searching for Nayeon.

Many fans have contacted TWICE's label, JYP Entertainment, alerting them to the situation and encouraging them to protect Nayeon. JYP Entertainment responded, stating that they were "requesting the possible legal measures" and planning to hire guards for Nayeon.
Contacting the proper Korean authorities who might be able to do something concrete to stop Josh and protect Nayeon is absolutely the best course of action. But please, do not contact Josh or any future celebrity stalker directly. You're dealing with someone in a very precarious psychological state, and unless you're a trained professional in that specific field, you are risking making a very bad situation a whole lot worse.
In closing, Josh isn't someone who needs derision. He's someone who needs very serious help and, in the meantime, to be taken as far away from his target as possible. But insulting him or sending him threats online will not help that outcome and, if anything, could very easily spiral into him actually snapping. Keep contacting the proper authorities instead. #ProtectNayeon