MUSIC
The 16-year-old ingenue proves she's got something to say.
Victoria Dennis
She may only be 16 years old, but Victoria Dennis exudes maturity. With her new single, "Fire Kind," a smooth R&B jam, she proves she knows something about love.
"Grabbed my attention when you walked in the room / Felt like there was something so familiar about you," she sings on the opening verse, which sets up an instant connection.

"There is more than just a spark between us," she confesses on the hook. The song plays like a diary entry confession, innocent and appealing. And the companion music video, which premieres today, grasps onto youthful naiveté and the undeniable pull of love. "Take me higher / Don't speak / Kiss me harder," she urges, as the video shifts from reality to fantasy.
Watch below:
"Fire Kind" seems to take a cue from the work of Demi Lovato, JoJo and Selena Gomez, hovering between R&B and house-lite. The song follows Dennis's previous singles " Who Cares," "Youngboy," and "Reckless." While her knack for infectious hooks comes pretty naturally, she fell into the music industry after appearing in print ads and on book covers as a young model. She's appeared in campaigns for Nick, Jr., Under Armour, and Fisher Price, but when she performed at a local talent competition, it was immediately evident she was meant to perform on stage.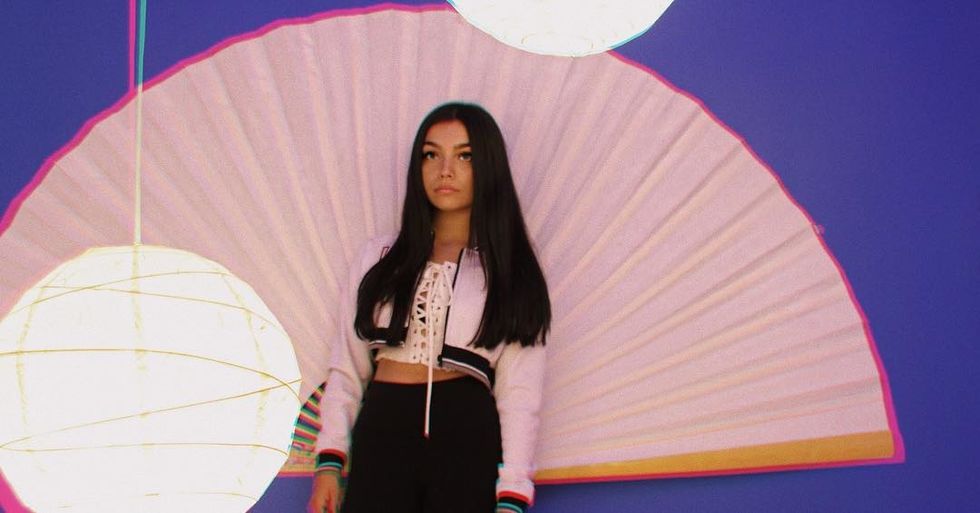 Victoria Dennis/Facebook
Dennis has since performed in numerous community shows at Westchester Broadway Theatre, and mounted productions for local events and charities. As her showmanship blossomed, she turned her attention to larger stages, spaces, and venues, including New York City's famous Apollo Theater and Madison Square Garden. She's also garnered attention from producers of American Idol and America's Got Talent.
Born in 2002, Dennis is a junior at Fox Lane High School in Bedford, New York. She is currently finishing up her debut EP.
---
POP⚡DUST | Read More…
New T.I. Video: Politically Conscious or Dissapointingly Sexist?
Michael Casper Unleashes 'Teenage Apathy'
Chance the Rapper Poses as a Lyft Driver for Charity
Related Articles Around the Web