Frontpage Popular News
Wax Motif On New Single "In My Hands"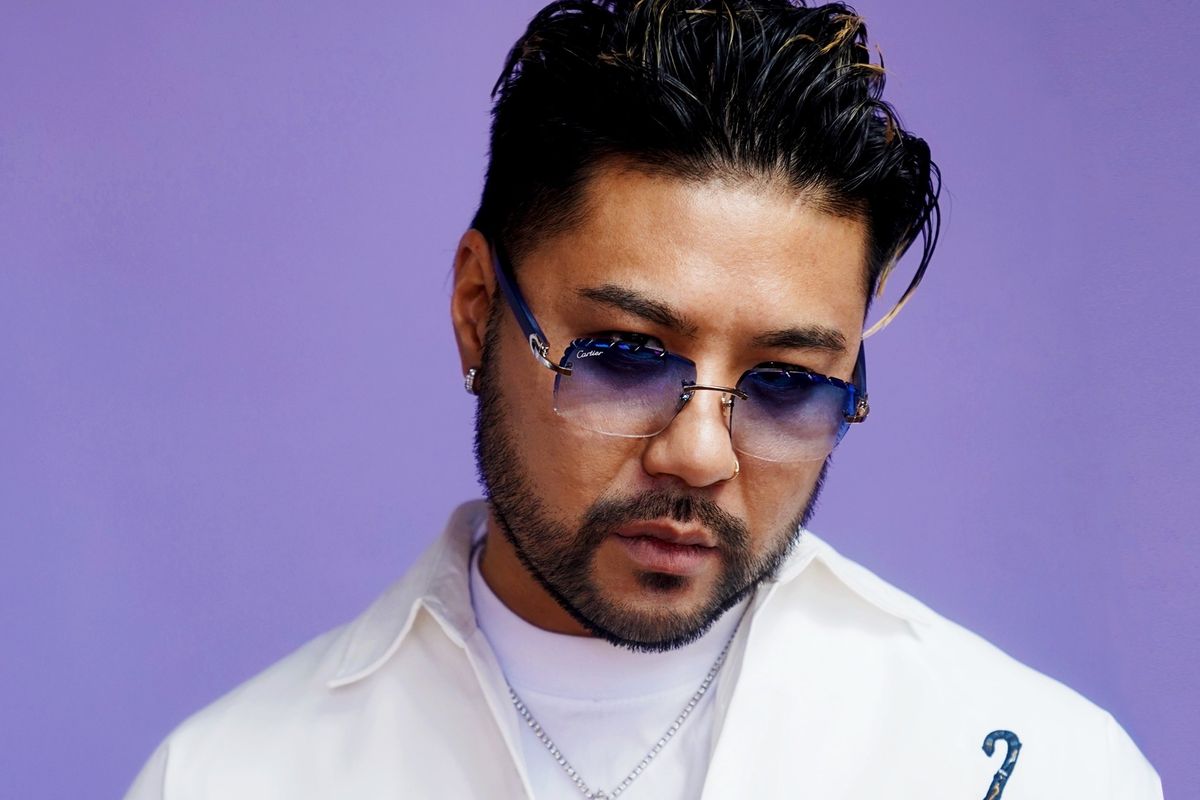 Listen Up Biz
Wax Motif and Camden Cox's new single "In My Hands" is a perfect representation of house music blending with strong vocals, creating a track that people both enjoy listening to...and want to hear again.
---
The track was special, which everyone involved in its creation seemed to know because Wax Motif performed it two days after making the song at EDC Las Vegas. It's a signal of Wax Motif's newer sound, after attending a writing camp and honing in on his skills, he's definitely got a darker tone to his signature bass-line emphasis. About EDC Vegas, Wax Motif says,
"During EDC Vegas I got asked to attend a session with Camden Cox who I had been meaning to work with for a while, and also these two awesome writers Emma Rosen and Sophie Cates. We didn't really have an idea to start with so we started from scratch. Thought it would be cool to do something pretty dark beat-wise which could make a cool contrast to Camden's vocals. We finished most of it off that day and I dropped it in my sets a few days later to a really good response. Some final tweaks and here we are with the end result."
After releasing a meteoric debut album full of house hits, House of Wax, fans have been waiting to hear what comes next. He has a unique way of spinning house music into a refreshing beat that sounds unlike anything we've heard before. But with this new style, we can tell Wax Motif is ever-evolving. You can listen to "In My Hands" here:
With a promising new era ahead, you can't help but be excited for the Australian producer whose had support from the likes of Dom Dolla and John Summit...and for good reason, Wax Motif has a special way of taking notes from R&B, disco, and UK bass that makes sense in any song.
We spoke with Wax Motif on how he's developed his sound to create "In My Hands", and what's next below!


PD: Your 2022 debut album, House Of Wax, showed your skills at blending a bunch of different genres together. What kind of music and artists influenced you when starting your career?

It's a pretty mixed bag but the most influential were probably Daft Punk, The Prodigy, Chemical Brothers, Artful Dodger and a lot of rap like Notorious BIG, 50 Cent / G-Unit, Dr Dre & Snoop, Three 6 Mafia & Lil Wayne
PD: You've been performing a record-setting amount of sold-out shows, which is a testament to your fanbase and talent. Can you tell us what fans can expect from your live performances such as your upcoming Shrine show in Los Angeles?

I usually try to change up my sets a lot (especially in LA) cos I know I have fans that will come to multiple shows. The core of my set is comprised of my own music and the favorites from my discography that people want to hear and outside of that I try to sprinkle in new music I think is interesting, forward thinking or will resonate with my crowd.
PD: Your latest single, "In My Hands" with Camden Cox, is out now! It's debuting a new sound for you…how has your production style evolved since last year?
I'd say it's always evolving but lately I'm into darker, harder, faster stuff. I think the best part about producing is constantly doing and trying new things and I also get bored pretty easily which is probably why I never rinsed and repeated a previous sound. In the studio I'm usually on the hunt for sounds and ideas that keep me locked in and I try to not overthink the direction too much. Once I've finished a song it goes into either the "maybe" folder or the "for someone else" folder.
PD: It's also signaling more collaborations to come. Who would you love to collaborate with most?
That list is long! For vocalists probably Weeknd, Drake, Lil Wayne, Alina Baraz, Ellie Goulding & more with Camden. Electronic producer wise probably Skrillex, Rufus Du Sol, Tchami, MK & Camelphat.
PD: You performed the song two days after creating it at EDC Las Vegas' writing camp. Can you tell us about that experience and were you nervous at all to show it off so quickly?

No, I wasn't nervous at all. It is usually how I test most of my unreleased music and the good part about DJing is if something is tanking you can get out of it pretty quickly. If I'm keen to test it out it's usually a good sign too.
PD: You're very into fashion. How do you incorporate that into your music career and what's one piece of advice you can give to readers?

I didn't grow up with a lot of luxuries so in school I was always looking at kids with new Nikes or whatever. It kinda just led to me wanting my own cool stuff when I could afford it. I guess it's not really a conscious thing to incorporate it into music but I definitely subscribe to the mentality of "looking good equals feeling good". Advise wise I'd definitely say "save your money" cos music careers come and go quickly but at a certain point you need to start enjoying yourself too so treat yourself once in a while.
PD: What's up next for you this year?
We're about to finish up the US tour which has been awesome & then finishing the year traveling with some shows in Colombia, The Bahamas, Mexico, Vegas for F1 weekend and Aspen as well as hopefully a lot more studio time.